15 Times 'The Bachelor' and 'The Bachelorette' Shows Sparked Controversy
"The Bachelor" and "The Bachelorette" has made a mark on reality TV and become staples for fans. However, while the franchise might be popular, it has had its fair share of controversial moments over the years. 
The shows strive to make finding love easy. But with love in the air, there is bound to be a few questionable moments.
In fact, there have been so many scandalous situations that fans are often left reeling at the end of seasons. Here is a look at fifteen controversial moments in "The Bachelor" franchise.
1. Lincoln Adim's Troubling History
During the airing of Becca Kufrin's season, a shocking revelation came to light. One of the contestants, Lincoln Adim had recently been convicted of indecent assault and battery.
Adim was not invited to "The Men Tell All," which is the end of the season reunion special. Warner Bros released a statement denying any knowledge of Adim's legal history. saying:
"No one on 'The Bachelorette' production had any knowledge about the incident or charges when Lincoln Adim was cast, and he himself denied ever having engaged in or having been charged with any sexual misconduct." 
2. Jason Mesnick Leaving Melissa Roycroft for Runner-up Molly Malaney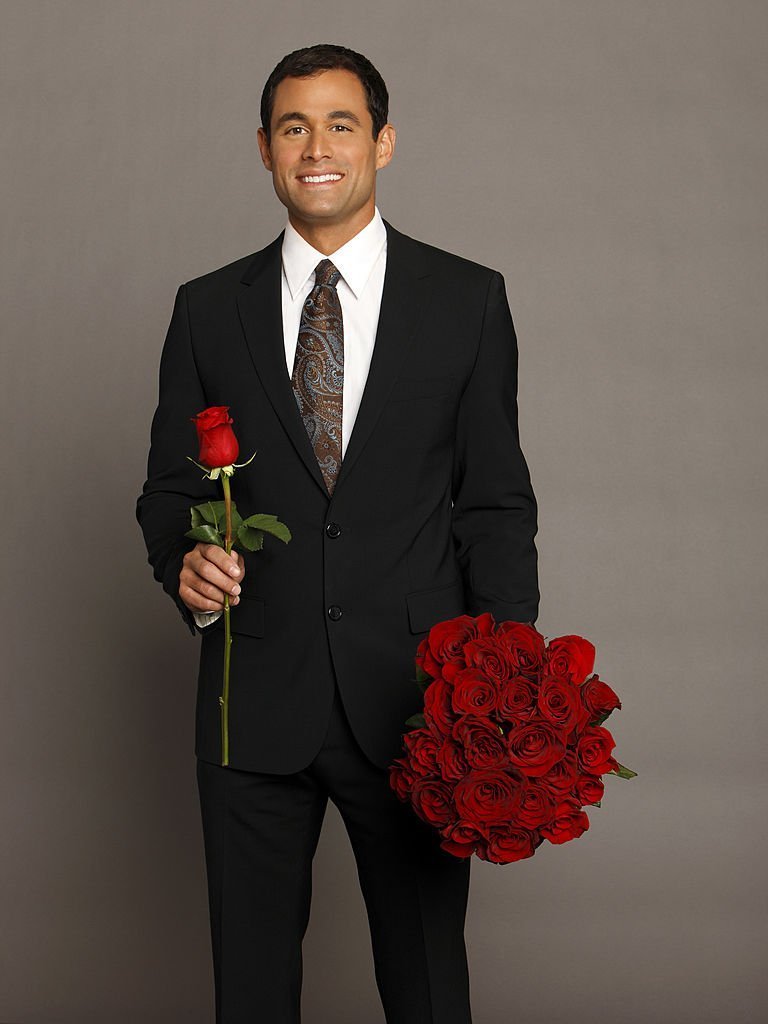 Often considered one of the most hated "Bachelor" leads, Jason Mesnick's season bagged him the title. He broke up with his finalist Melissa Roycroft to strike up a relationship with the season's runner-up, Molly Malaney.
He proposed to Rycroft in the final episode of his season but broke up with her on the "After The Final Rose" episode. Mesnick admitted that he still had feelings for Malaney. TV Guide revealed they broke up before the final episode.
3. Arie Luyendyke Jr. Breaking Up with Becca Kufrin for Lauren Burnham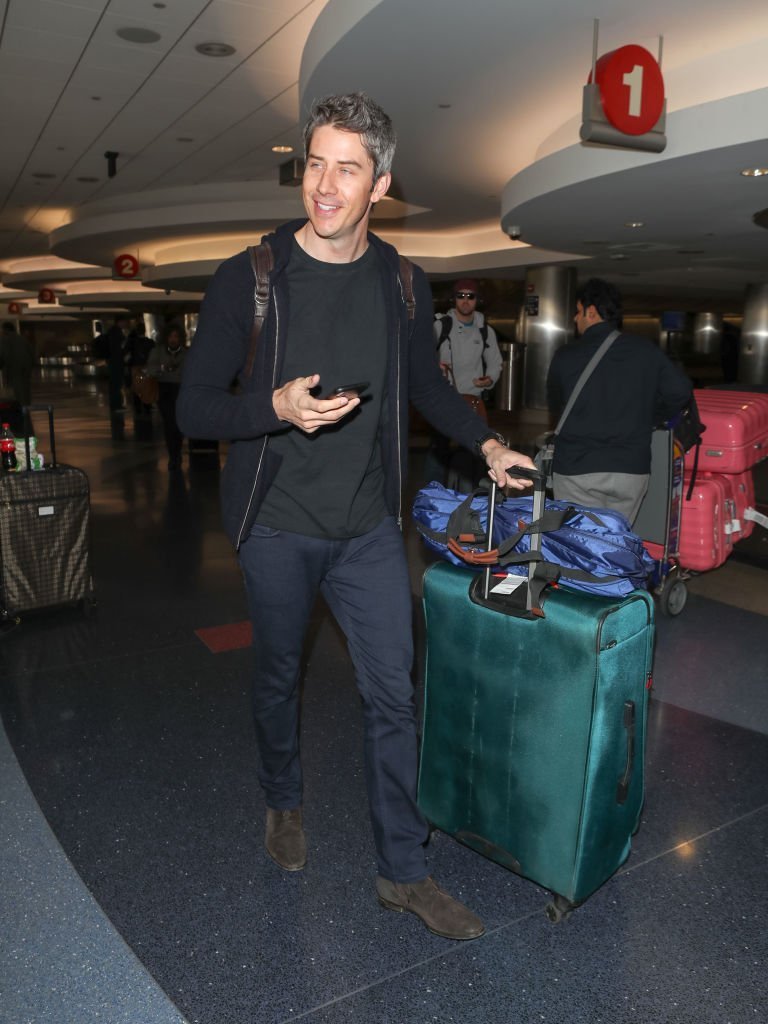 When "Bachelorette" season 8 contestant Arie Luyendyk Jr. returned to the franchise and proposed to Becca Kufrin in Peru, fans were excited for the pair. However just weeks after the proposal, ABC aired their on-camera breakup.
Luyendyk Jr. claimed he still had feelings for the runner-up, Lauren Burnham and cameras followed Luyendyke Jr. to Burnham's family home where they reconciled. On "After the Final Rose," Luyendyke Jr. proposed to Burnham while Kufrin went on to become the next "Bachelorette" star.
In 2018, Luyendyk Jr. and Burnham revealed they were expecting their first child. They tied the knot on January 12, 2019, in a ceremony officiated by Chris Harrison in Hawaii.
4. Garrett Yrigoyen Accepted Becca Kufrin's Final Rose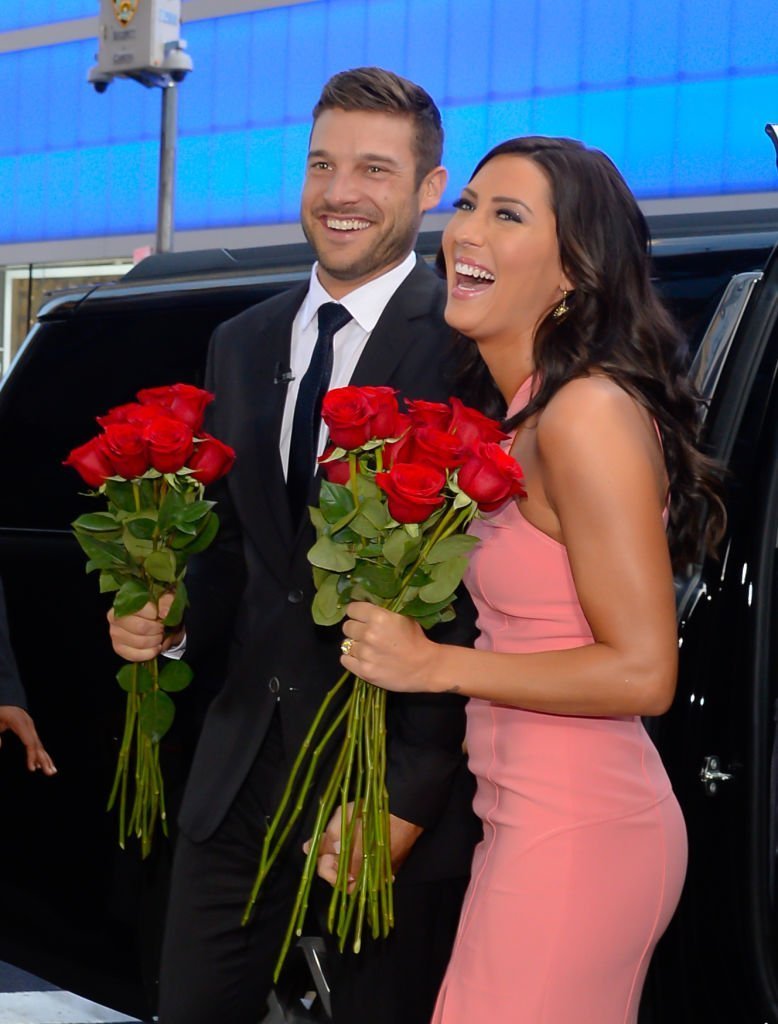 Becca Kufrin's season ended with her accepting a proposal from Garrett Yrigoyen. However, Yrigyen's controversial social media activity caught up with him and cast a shadow over the couple.
The Hollywood Reporter revealed that he "liked" a number of posts mocking undocumented immigrants, the trans community, and posts containing misinformation about victims and survivors of the Parkland school shooting students. Yrigoyen later released a statement apologizing and the pair remained together.
5. Jesse Palmer Says the Wrong Name During a Rose Ceremony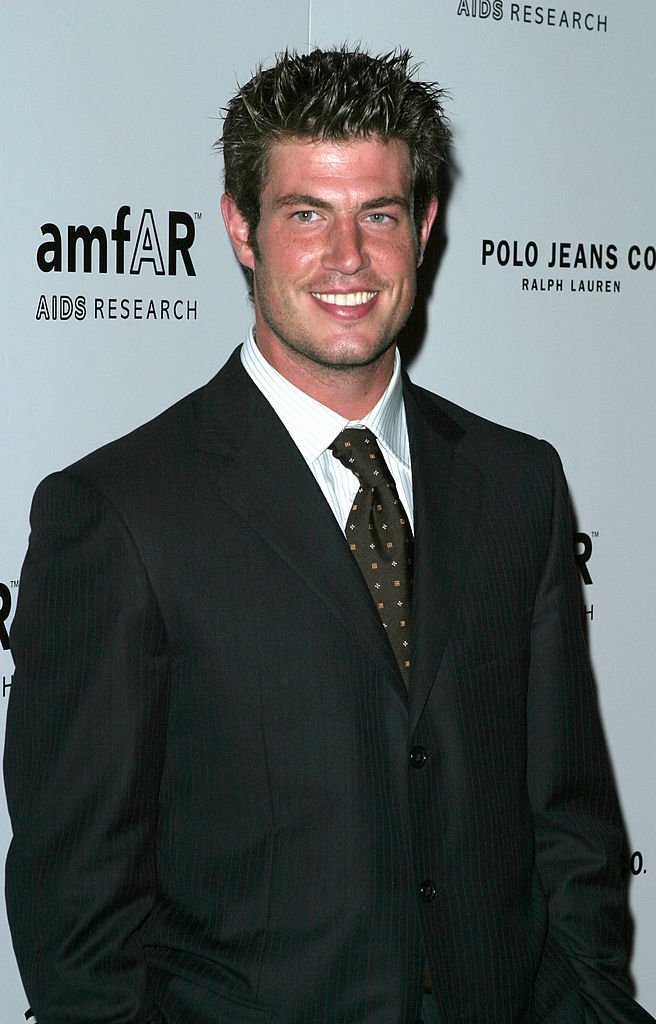 Jesse Palmer's season had controversy from the beginning of the show. In the first rose ceremony, he said the wrong woman's name.
Entertainment Weekly noted, that Palmer said Katie but meant Karen. This ultimately resulted in both women being allowed to stay.
6. Lee Garrett's Questionable & Controversial Social Media Comments
Rachel Lindsay was the franchise's first black "Bachelorette" star.  One of her contestants, Lee Garrett's murky social media past landed him in trouble with fans and Lindsay. 
Garrett reportedly posted comments on social media that were extremely problematic. Lindsay did not overlook his past and said: 
"I hope that in watching it back, you realize that you were a part of something so great. But in case you didn't, please know that you can exit stage left and meet me backstage, and I will be more than happy to give you a black history lesson, a lesson on women's rights."
7. Leo Dottavio Accused Of Misconduct
Contestant Leo Dottavio finished in the top six of "Bachelorette" star Becca Kufrin's season. However, former "Bachelor" contestant Bekah Martinez took to Instagram claiming she had received claims from many women that Dottavio had engaged in misconduct of a sexual nature. He took to Instagram at the time, writing:
"There have been some recent stories about me that have garnered attention and I want to address them. I want to start by saying no one has ever accused me of sexual harassment. No one has ever come to me in any way and told me I made them feel uncomfortable. However, I am not a perfect person nor have I ever claimed to be."
8. Nilsson and Bristowe Unaware of Who Would Be the "Bachelorette"
Season 11 of "The Bachelorette" saw producers change the layout of the show. They decided to have two potential bachelorettes on the first night.
Britt Nilsson and Kaitlyn Bristowe both appeared on the season's premiere and met the 25 guys who were the contestants for the season. The men then voted which of the ladies would become the lead. In the end, Bristowe was chosen.
9. "Bachelor In Paradise" Misconduct Allegations Led to Rule Change
Season four of "Bachelor In Paradise" temporarily ended in controversy after Warner Bros. announced that filming was suspended. The company revealed that allegations of sexual misconduct were the cause behind the suspension. An encounter between contestants Corinne Olympios and DeMario Jackson led a producer to file a report.
The producer claimed that Olympios may have been unable to give consent as she had drunk too much. The Warner Bros. investigation, however, revealed there was no evidence of misconduct and the rest of the season was eventually filmed without Jackson and Olympios.  However, Warner Bros. went on to implement a drink limit for contestants.
10. Brad Womack Becomes "Bachelor" A Second Time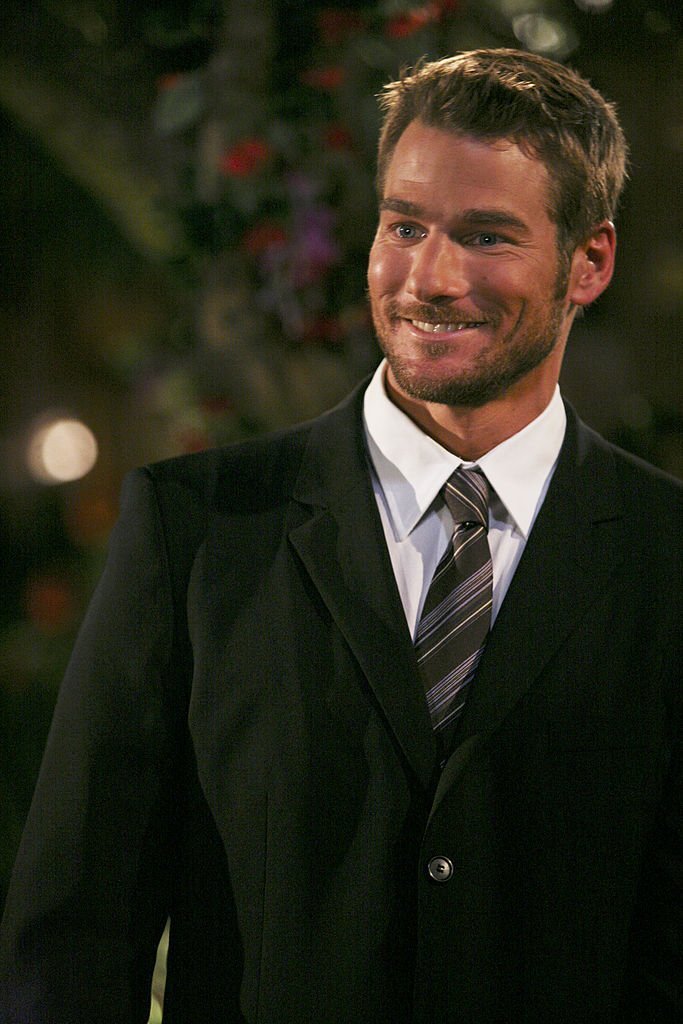 Brad Womack starred on the show in season 11. However, at the end of the season, he shocked everyone when he did not choose one of his two finalists.  This was the first time any "Bachelor" star did so.
Several years later, ABC made him a star again in season 15 of "The Bachelor." In the end, Womack proposed to finalist Emily Maynard, but they, unfortunately, broke up later on and Maynard went on to become the "Bachelorette" star.
11. Jake Pavelka & Vienna Girardi's Post-breakup Interview on ABC with Chris Harrison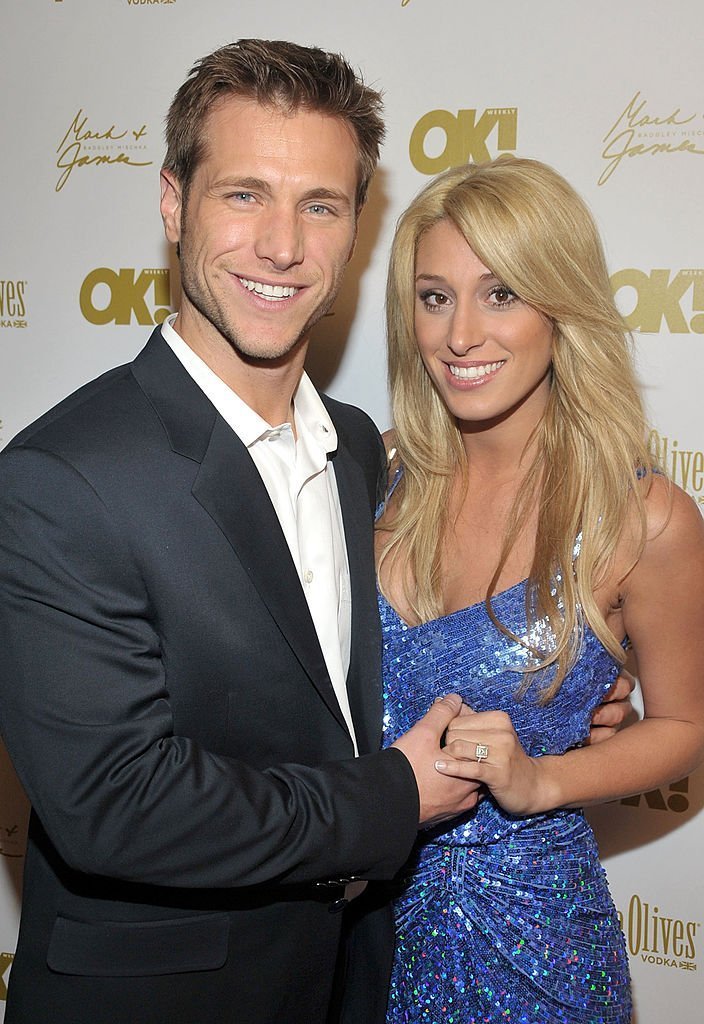 Jake Pavelka proposed to the season's "villain," Vienna Girardi. However, they were unable to make their relationship work.
Chris Harrison hosted a sit-down with the two of them and Girardi accused Pavelka of emotional abuse. However, he claimed she undermined him throughout the entirety of their relationship and the messy conversation ended with Girardi leaving in tears.
12. Brad Womack Reportedly Sent Emily Maynard Break Up Email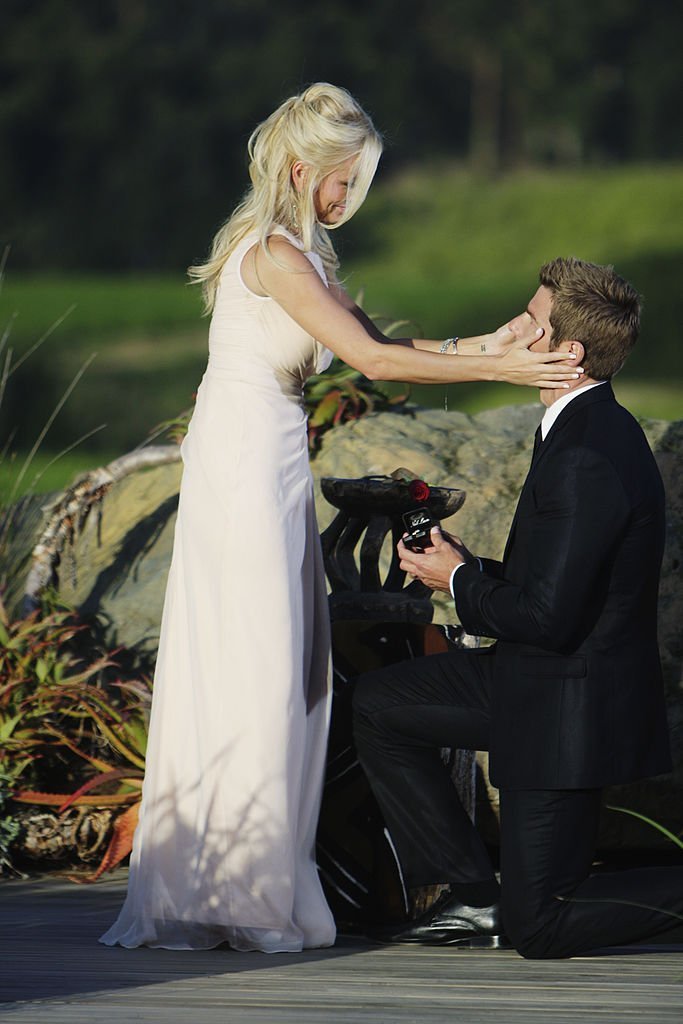 Brad Womack and Emily Maynard's relationship fell apart. At the time fans did not know how the pair's relationship ended until, Maynard wrote a book called "I Said Yes: My Story of Heartbreak, Redemption, and True Love."
In her book, she reportedly shed some light on their breakup and relationship. According to Bustle, Maynard disclosed that Womack broke up with her via email. She claimed he CC'ed her on an email he sent about the breakup to producers.
13. Byron Velvick and Mary Delgado's Post-Show Relationship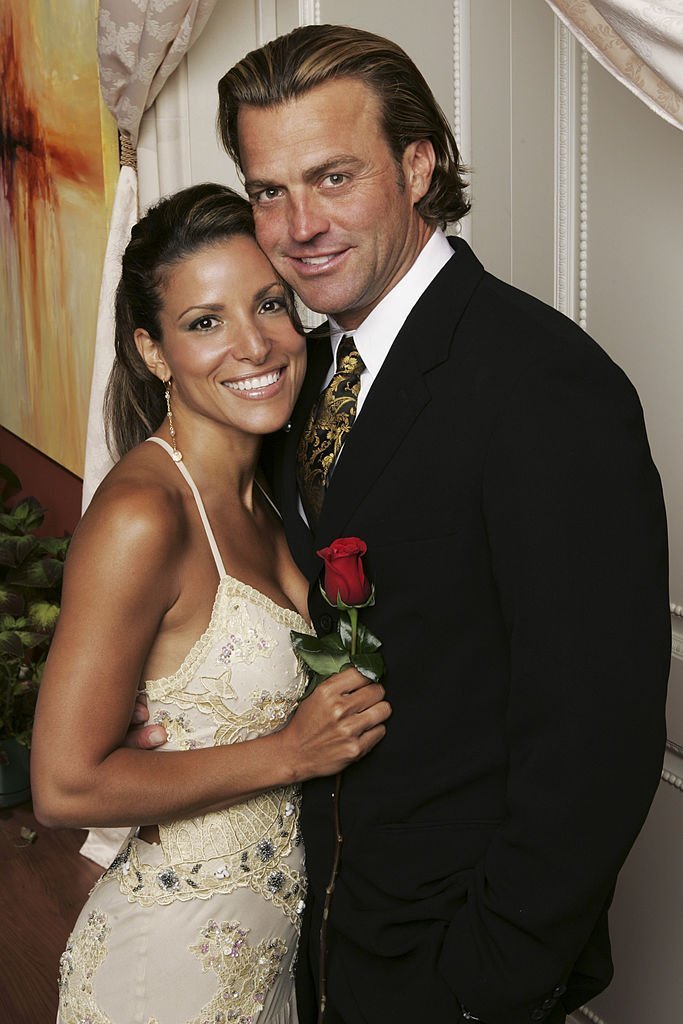 Byron Velvick was the season six-star of "The Bachelor" in 2004. Velvick had proposed to Mary Delgado in his season finale.
However, the pair had a volatile relationship. PopSugar reported that they split up in 2009. However, during their relationship, Delgado was arrested for battery after allegedly punching Velvick in the face. 
14. Rozlyn Papa Sent Home for "Inappropriate Relationship" with a Producer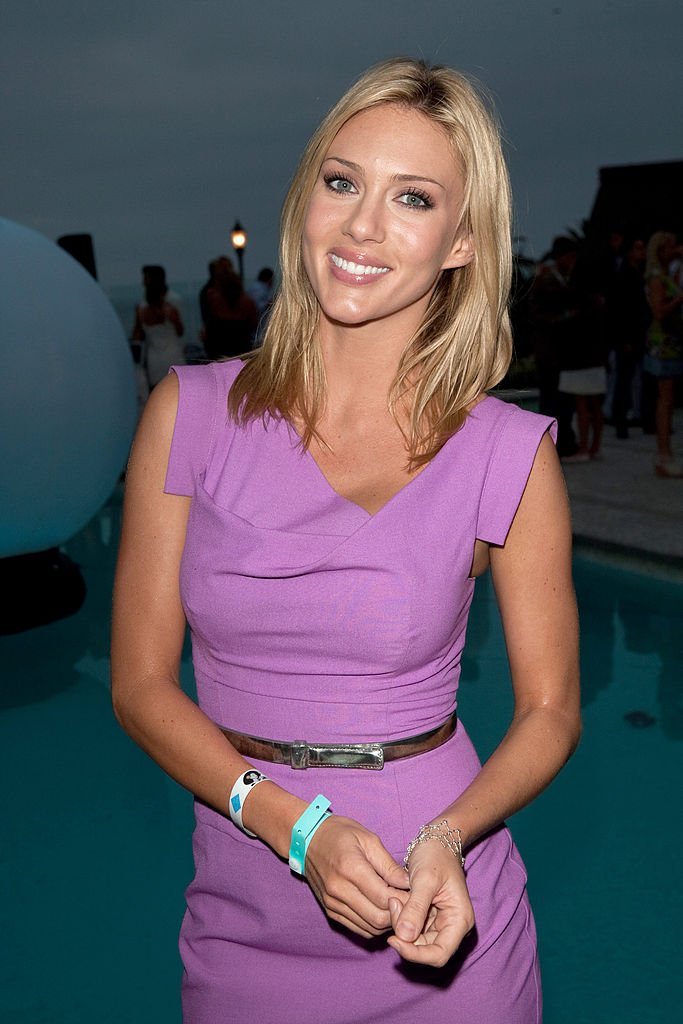 A cast member on Jake Pavelka's season, Rozlyn Papa, was sent home in the early stages of the season. Her departure came after Chris Harrison confronted her for a reported "inappropriate relationship" with a producer.
Harrison explained that the producer had owned up to the relationship. Others reportedly also saw the two together, however, Papa denied any relationship.
15. Juan Pablo Galavis' Season Problematic Moments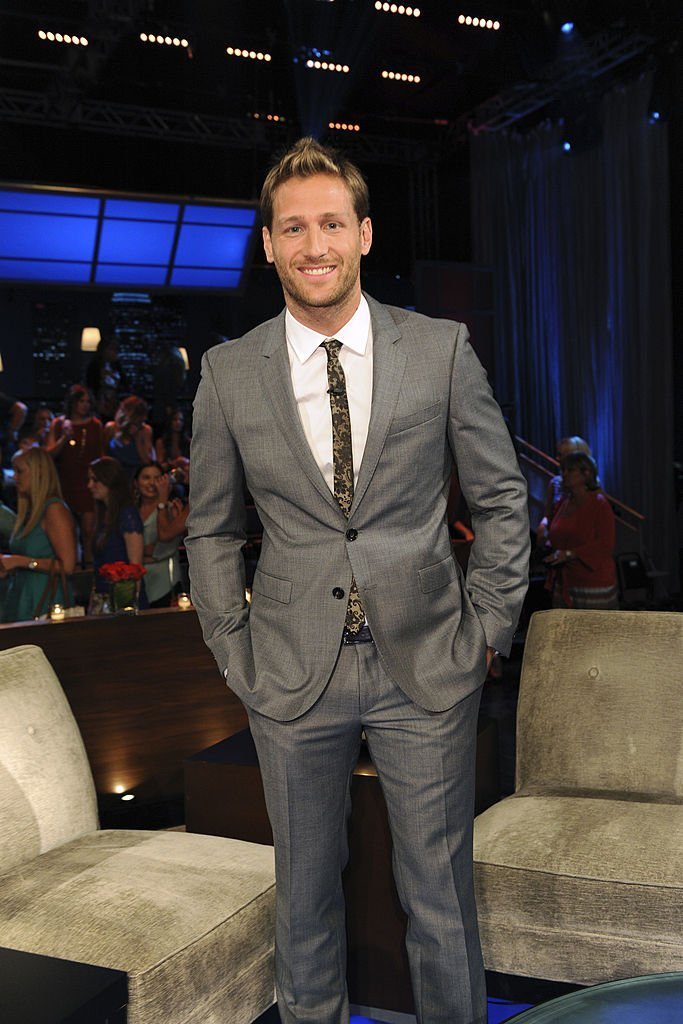 Juan Pablo Galavis was selected to be the "Bachelor" star. However, he turned out to be extremely controversial with reports claiming he made homophobic comments.
He also notoriously dismissed concerns from the women during his season by just saying "it's OK." Even when he finally selected Nikki Ferrell, he refused to say he loved her or propose marriage. Needless to say their relationship eventually ended.