Jennifer Hudson Nailed It as Aretha Franklin in First Teaser for 'Respect' Movie
The first teaser for the upcoming "Respect" movie is out, and Jennifer Hudson is nailing it at being Aretha Franklin for the biopic. 
Earlier this year, fans were delighted to hear that singer-actress Jennifer Hudson will be playing the iconic singer Aretha Franklin in a biopic about her life. 
Now, the very first teaser for "Respect" has arrived, and fans got a glimpse of Hudson as Franklin on Friday, when the 44-second clip dropped. In the clip, Hudson belted out the late Queen of Soul's signature tune "Respect."
The biopic was announced in January 2018, eight months before Franklin's death in August.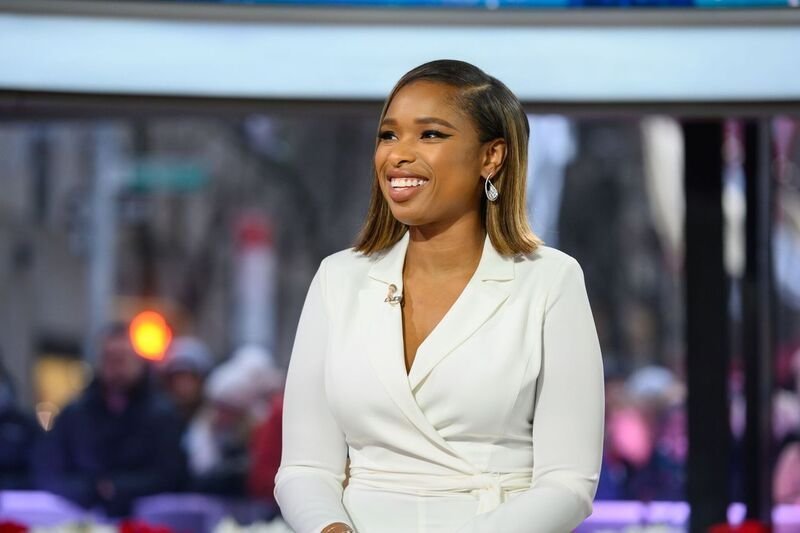 ARETHA HANDPICKED JENNIFER 
Hudson opened up about receiving Franklin's blessing to portray her in the biopic before she passed away, saying she hopes to make Aretha proud. 
At the time of Franklin's homegoing service in 2018, Hudson was one of the few singers that Aretha personally requested before her death alongside Stevie Wonder, Ariana Grande, and Yolanda Adams.
THE UPCOMING "RESPECT" MOVIE
The upcoming "Respect" movie is set to be directed by Liesl Tommy, which also stars Forest Whitaker, Mary J. Blige, and Audra McDonald. The biopic was announced in January 2018, eight months before Franklin's death in August.
As for how she prepares for the role, Hudson reveals that she sleeps and wakes up listening to Aretha. 
"I go to sleep listening to Aretha, and I wake up listening to Aretha. I just want to do her justice and do the best job I possibly can. The interesting thing is, I'm understanding Aretha in a musical way through piano."
🎶 R-E-S-P-E-C-T 🎶 See and hear Jennifer Hudson as Aretha Franklin. #RespectMovie in theaters 2020 ✨ pic.twitter.com/lRm7zEnEKN

— RESPECT (@RespectMovie) December 20, 2019
HER LAST FEW CONVERSATIONS WITH ARETHA
During her last interactions with Franklin, she was able to learn a lot and knew exactly what she needed to do to bring out the best for her role. 
"When I would talk to Aretha I felt I knew exactly what she was talking about. When people are that iconic it's easy to forget they had a life and that they are more than just an entertainer… In our conversations, she was teaching me more about life than her life."
"Respect" is set to be released in October 2020, and fans are excited to see how the cast will celebrate and honor Aretha's colorful life.