Amy and Matt Roloff from LPBW Share Sweet Photos in Honor of Son Jacob for His 23rd Birthday
Reality stars, Amy and Matt Roloff recently celebrated their son, Jacob's 23rd birthday as they shared their birthday wishes on social media.
"Little People, Big World" stars, Amy and Matthew Roloff are grateful for their son's life as the young adult became a year older. 
On their respective Instagram accounts, the doting parents expressed their happiness as they wished him well. Although Matt and Amy are no longer together, they share deep affections for their offsprings.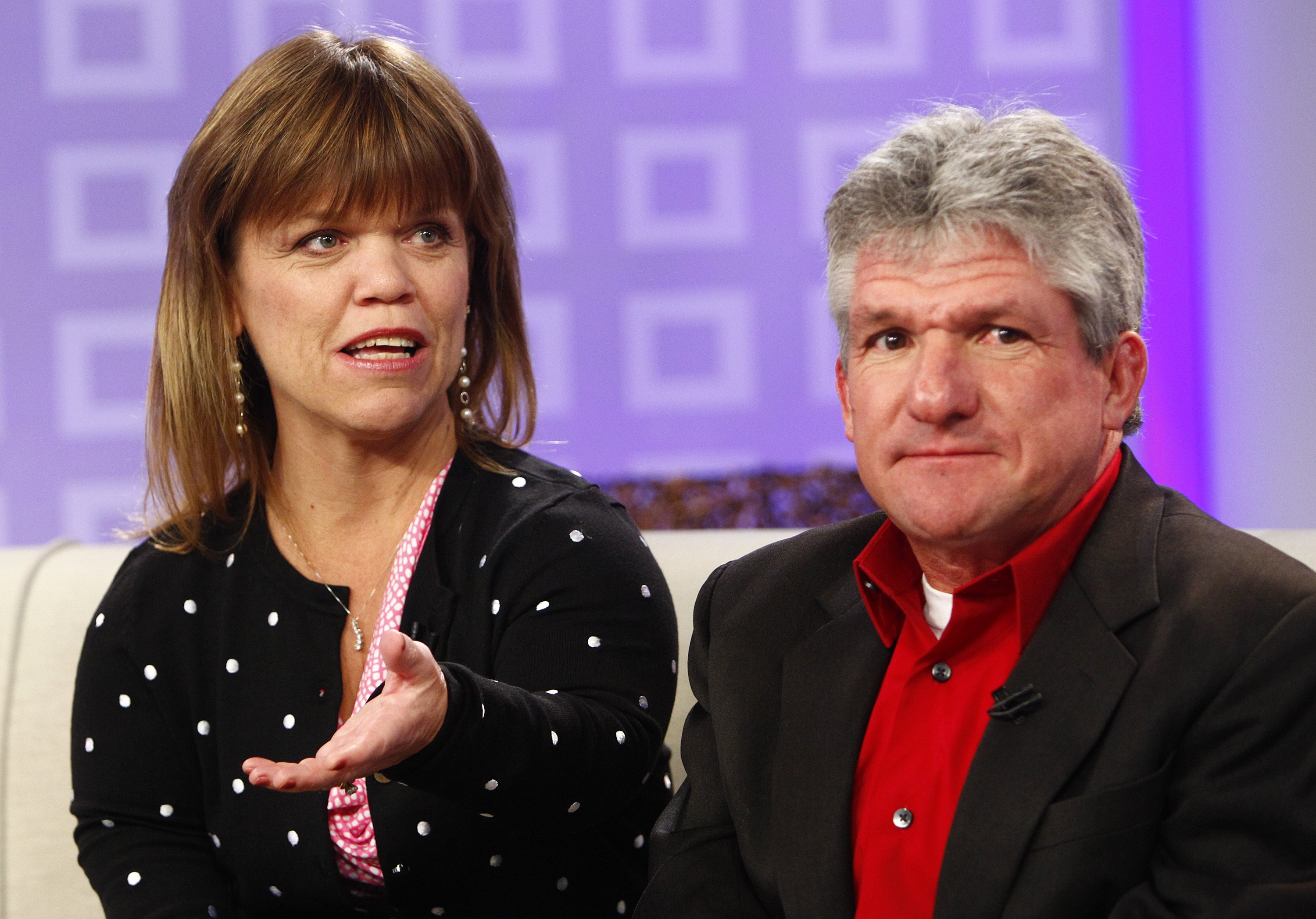 DOTING PARENTS 
On her Instagram page, Amy shared a two-photo post while attaching a heartwarming tribute for her son. In the post, the first photo is a lovely image of Amy and her son sharing a warm hug as they smiled for the camera.
In the second pic, Amy, Jacob and his wife, Isabel, share a cosy smile as they posed for a selfie. Along with her birthday wishes, Amy wrote in her caption:
"I'm so proud of you and will continue to love reading, seeing and hearing about all your adventures with Isabel. Love you forever and always."
Meanwhile, Matt shared a post which appeared to be a pre-celebration of Jacob's day with family members. In the photo, the proud dad stood with his son while Jacob's wife, Isabel, little Jackson and Matt's girlfriend, Caryn Chandler were also present.
JACOB ROLOFF
Jacob is Matt and Amy's youngest son born in 1997. The young adult made news headlines when he and his fiance, Isabel announced their union back in 2019. 
The older Roloffs aren't the only ones basking in the joy of welcoming a new addition to the family.
At the time, Isabel opened up about her marriage, and the emotional journey she had been through. While referring to the transition as a challenging season of her life, Isabel went on to tell "PEOPLE" that she was managing her anxiety while anticipating her marriage.
CELEBRATIONS ARE IN ORDER FOR THE ROLOFF'S
Since the beginning of the new year, the Roloff's have always had a cause to celebrate. Just a few days into the new year, Jeremy Roloff and his spouse, Audrey welcomed their second child, a boy who they named Bode James Roloff.
With the birth of the baby boy, Amy Roloff and her ex-husband, Matt became grandparents for the third time. The two could not contain their joy as they celebrated the latest addition to the Roloff dynasty on Instagram.
THE FAMILY CAN'T GET ENOUGH OF THE NEW BABY 
The older Roloffs aren't the only ones basking in the joy of welcoming a new addition to the family as Zach Roloff and his wife, Tori, also took to Instagram to share their happiness.
With the celebration of their new babies underway, Tori shared an enchanting image of her and Audrey holding their new babies while facing each other. Her caption showed her welcoming Baby Bode to the family.
Fans were captivated by the image as they shared their good wishes while leaving a foray of heart-eye emojis in the comment session.
Jeremy alike took to his Instagram page and shared a similar photo where he and his brother Zach recreated the women's picture.