Duane 'Dog' Chapman's Rumored Girlfriend Moon Angell Criticized by Fans for Allegedly Going after His Money
Fans of 'Dog the Bounty Hunter' jumped in to defend his family after his daughters accuse Beth Chapman's former assistant of trying to date Duane 'Dog' Chapman and go after his money.
The feud between Duane "Dog" Chapman and his daughter Lyssa Chapman over his close relationship with his late wife, Beth Chapman's former assistant, has only intensified as Cecily Chapman joined in with more allegations.
Moon Angell is being accused of betraying Beth by trying to date "Dog," which Lyssa said she is doing because she is only after money. Cecily has also tweeted about Moon and disapproved of her moving into the family home. 
I've been very quiet concerning the circumstances but tbh what kinda "friend" moves into a dead friends house with their husband?! And ACTS LIKE THEY DID NOTHING WRONG? #Narcissist

— Cecily B Chapman (@icEciLy) January 7, 2020
A week ago, Cecily riled up fans with more accusations against Moon and her children, and alleged that they are attempting to ruin "Dog." Coming to the family's defence, a fan said:
"This is all crazy and I'm so sorry your going thru this. How can someone take advantage of someone who is dealing with heartbreak and loss. That's just disgusting!!! In it for the money that's for damn sure. Get rid of her."
Although "Dog" admitted that he is lonely and ready to start dating, in the six months since Beth's death. However, he denied the allegations made by his daughters of any romantic relationship with Moon, he explained:
"She has just been so good to me. I'll get really emotional and find myself getting into a dark hole and she will tell me to suck it up. So it's been good having her by my side."
"Dog" told Radar, that he had spoken with Beth about moving on, and while at the time he told her that he would never move on, he said they made a pact the he would never get married again.
He admitted that after being married for almost two decades, he feels that he is the kind of person who constantly needs a woman in his life. Another fan is siding with his daughters and is encouraging their efforts to intervene.
Get your moms ashes out of there! Do a tough love intervention with you and your siblings and tell him if he continues with her your done! Then go to court find him incompetent under emotional distress and take control over his assets before she gets her hands on them!

— Mellonie (@justmellonie76) January 16, 2020
Despite "Dog's" statements to the media that she is a family friend, Lyssa and Moon have been going back and forth on social media over her developing friendship with her father.
"Dog" has reassured the public that "there will never be another Beth" however his daughter's are not having it, and Lyssa had vowed not to support their "friendship." One fan expressed their hope "Dog" opens his eyes soon.
Im so sorry this is happening the only person allow this is @DogBountyHunter this makes me sick. I hope he wakes up really soon. I do agree u and ur siblings should go get all his stuff from him and frezze everything ur mom did for that family before this moon crazy takes it all

— amanda onushko (@lathan08) January 17, 2020
It is reported, "Dog" said Moon has been with their family through all their ups and downs, and with his children grown up and living out the house, she has been there to help him.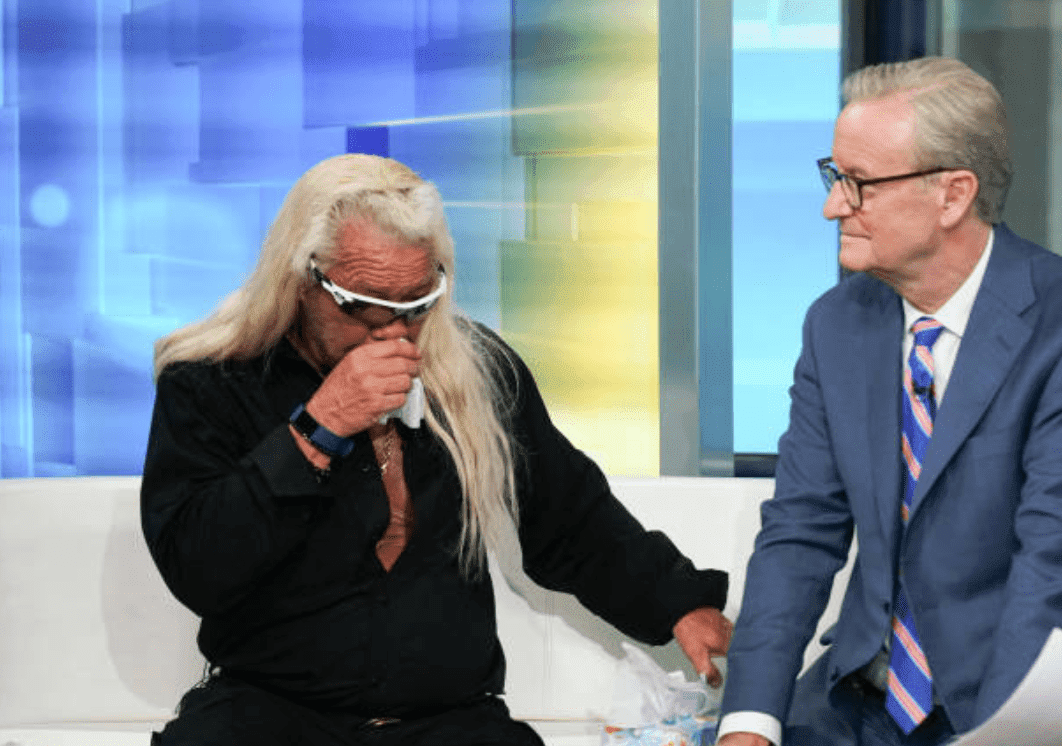 He revealed that after dealing with a broken heart from Beth's passing, he prayed for a friend and feels that 
Moon
 is that answered prayer for friendship for him from God.