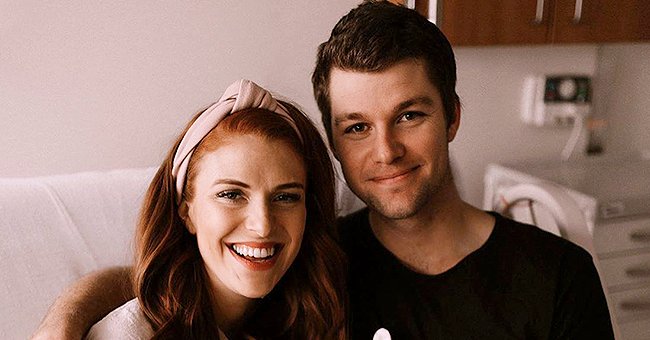 instagram.com/audreyroloff
Audrey Roloff from LPBW Shares Video of Husband Jeremy Helping with the Kids & Gives a Health Update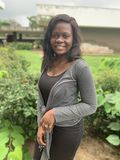 Audrey Roloff's husband, Jeremy, is one incredible and hands-on dad who is helping his wife out with their children as she nurses herself back to health.
Audrey Roloff is not feeling 100%, but thankfully, she has the help of her husband, Jeremy Roloff. She wrote alongside a video of the dad-of-two helping out with the kids,
"… Meanwhile, my incredible husband has been entertaining Ember girl, helping with Bode, and taking care of me."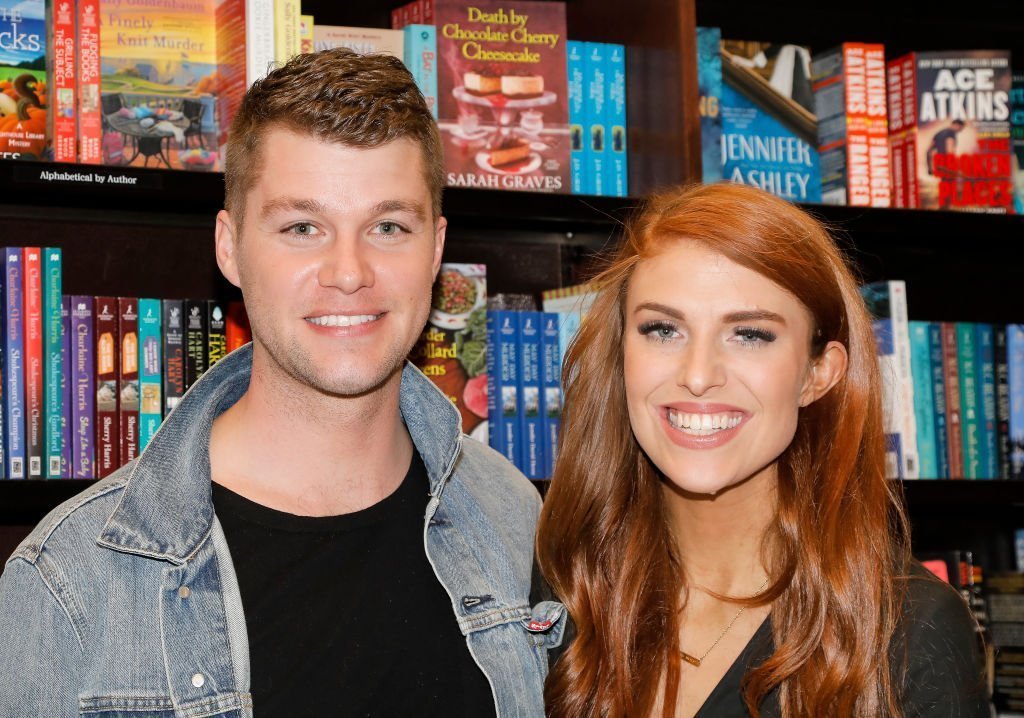 Jeremy Roloff and Audrey Roloff celebrate their new book 'A Love Letter Life' at Barnes & Noble at The Grove | Photo: Getty Images
The video showed the father-of-two, Jeremy Roloff, carrying his daughter, Ember and son, Bode; and Audrey wrote of the moment,
"This was a special moment that I'm so glad I captured from the other night. It was the first time he held and read to both of our babies at the same time."
The mom-of-two went on to express her gratitude for her husband and children. Audrey also pointed out that she and Jeremy have been together for a decade, and she wouldn't change anything about their life.
Audrey has been down with mastitis and has been battling with a high fever. Thankfully, her temperature has dropped, and the former "Little People, Big World" star is recovering her strength.
She was Audrey Mirabella Botti before getting married to Jeremy and thought a version of it would be perfect for her son
The former reality star also battled postpartum depression after the birth of her second child Bode. She and Jeremy welcomed their son, on January 8th, and they were ecstatic about it.
The entire Roloff family was excited about the birth of the baby boy. His grandmother, Amy Roloff, wasted no time showing him off in an Instagram post which had the caption,
"I'm a grandma again! I'm over the moon happy to meet Bode James… I'm thankful and blessed, and my heart is so full of so much more love."
The baby has been melting hearts since his birth and bonding with his sister. After Audrey and Jeremy took Bode home, the two-time mom shared a snap on her IG story of her older child holding the younger.
2-year-old Ember focused on her brother, as two adults watched them. The two melted hearts with the adorable moment, and the former LPBW star's core swelled with joy.
Audrey's son's name is a tribute to her maiden name. She was Audrey Mirabella Botti before getting married to Jeremy and thought a version of it would be perfect for her son.
The former reality star and her husband are adjusting to life as a family-of-four. Bode is the perfect addition to their family, and they couldn't be happier.
Please fill in your e-mail so we can share with you our top stories!