Christina Milian and Boyfriend Matt Pokora Welcome Their First Child Together, Baby Isaiah
Christina Milian and Matt Pokora are now parents to baby Isaiah after the actress gave birth to their healthy baby boy. 
Christina Milian and Matt Pokora just welcomed their first child together, a healthy baby boy. The proud parents shared the good news with their fans on Instagram, much to everyone's delight. 
"And so we begin. Isaiah 1/20/20. Simply perfect. The world is yours Son. Love, Mom & Dad"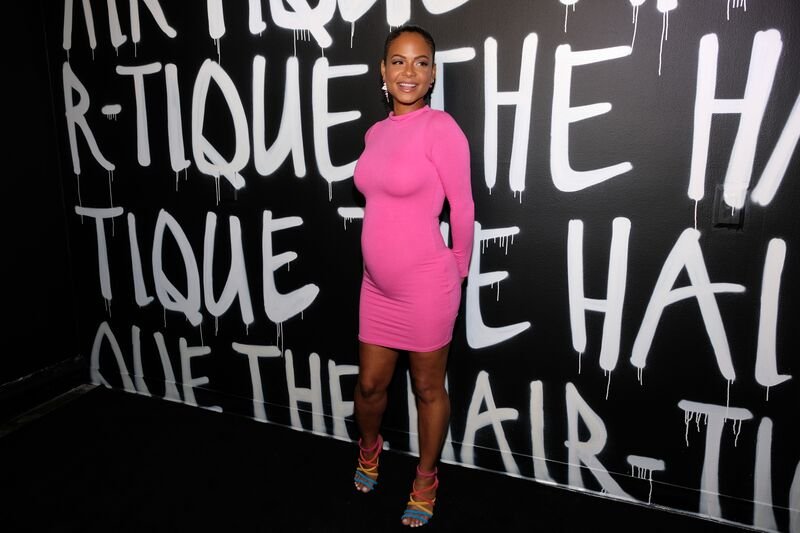 WELCOMING BABY ISAIAH INTO THEIR LIVES
Likewise, Pokora shared a message in French that translates to "Once upon a time, there was Isaiah, born January 20, 2020... it's up to you to write the rest. Welcome my son."
The birth of Isaiah makes Milian a mom of two, as the little boy joins his 9-year-old big sister Violet Madison, whom she shares with ex-husband The Dream. 
A PERFECT BLESSING FOR CHRISTINA AND MATT
Pokora and the "Falling Inn Love" star have been dating since 2017, and they happily announced her pregnancy back in July, acknowledging the blessing that was given to them. 
Shortly after announcing their pregnancy, as they waited a couple of months before they shared the news with people, they threw a "gender reveal" party in August, which revealed to the delighted family that they were expecting a boy. 
CHRISTINA'S THOUGHTS ABOUT HAVING A BABY BOY
The actress was honest about how she felt after finding out they were expecting a boy, as she admits it made her a bit nervous. 
Nonetheless, she slowly began to realize that maybe having a boy in the family is exactly what she needs to get by. She said:
"If I had two girls it would take me way longer to get dressed. If I had two girls, that means once puberty hits, two girls with two attitudes. I was like, 'It might be a little bit different with boys. I think it'll work out for me.'"
ANTICIPATING THE ARRIVAL OF BABY ISAIAH
As her due date drew closer, the happy couple celebrated his arrival with a baby shower on January 4 in Westwood Village, California. Surrounded by their closest family and friends, they had one last party before welcoming Isaiah into their lives. 
Some of those who attended the celebration included Khadijah Haqq McCray, Malika Haqq, Nicole Williams, and Olivia Pierson. 
Congratulations, Christina and Matt!