Tamera Mowry Reveals on 'The Real' That Her Friend Lost Her Baby Because of the Health Care System
Tamera Mowry revealed her pregnant friend knew something was wrong but her doctors "turned her away." This resulted in the loss of her unborn child. 
Tamera Mowry shared a tragic story about her close friend who lost her baby due to health care negligence.
All ears were on Tamera when she opened up to her co-hosts and audience on "TheReal" to reveal her friend's struggle leading to her child's death. At 41 weeks, doctors "turned her away" even when she complained that something was wrong.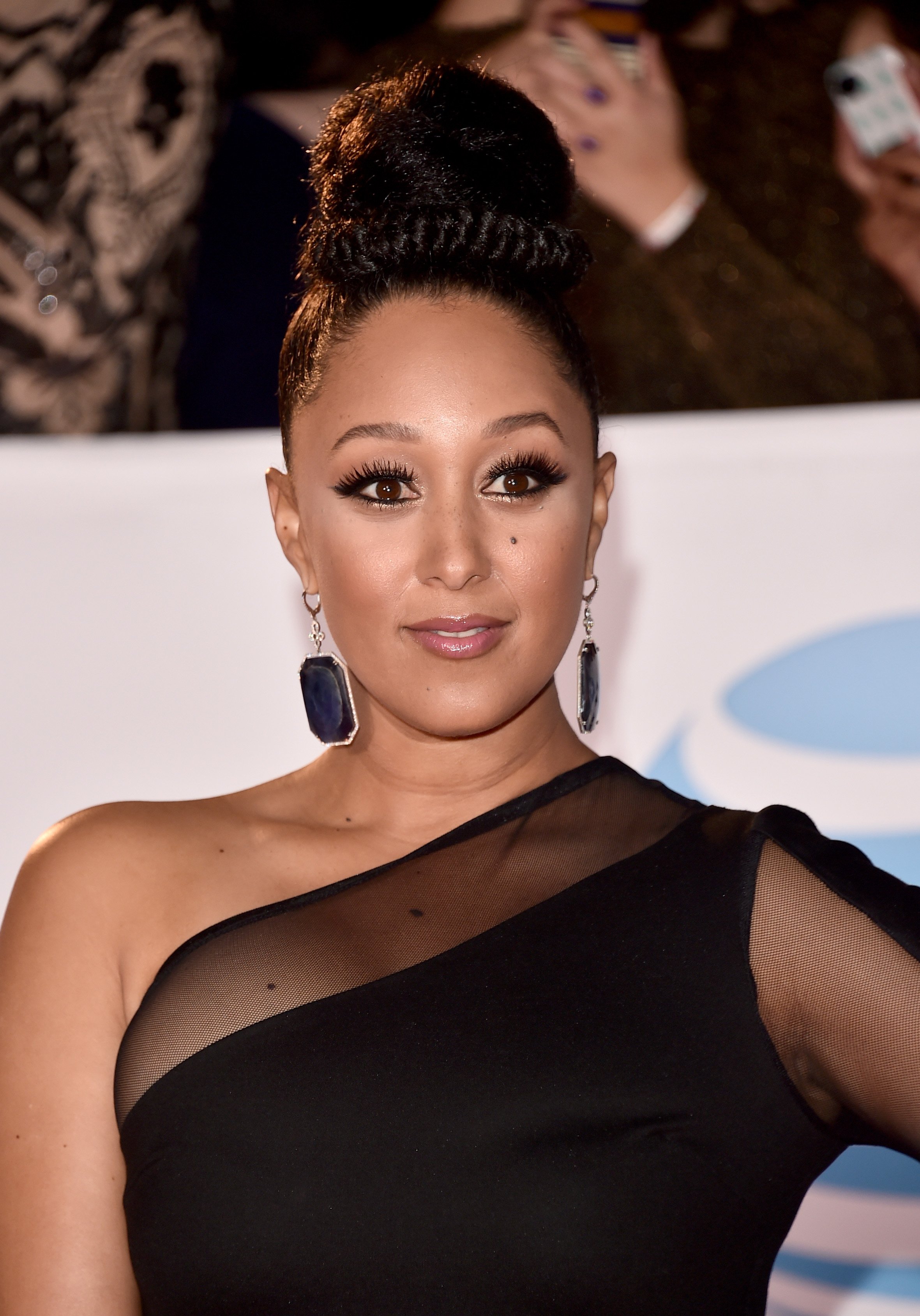 Tamera's friend was 41 weeks pregnant and past her due date when she observed an irregularity in her mucus plug when it fell out. It was a color she wasn't accustomed to having had children in the past. She went to the doctor to have herself checked but she was turned away saying everything was normal.
The woman was in her 40's and at high risk so she was extra careful about her condition. Tamera says doctors wouldn't normally allow a woman her age to give birth past her due date because of the risks.
But that same week, her friend's gut told her something didn't feel right so she went back to the clinic. Tamera described how her friend's tragedy unfolded.
"They did not give her a sonogram. They just put a fetal heart monitor around her, didn't even tell her what they discovered at that moment. They just told her kinda like move around a little bit and that they would induce her Monday."
But by Sunday, Tamera's friend went into natural labor and delivered her child stillborn.  To add to her friend's distress, Tamara revealed the doctors were unapologetic and simply "shrugged their shoulders" when her friend went back to them to get an explanation.
This prompted Tamera's friend to sue the system for their negligence and the loss of her child. Tamera says this should also be a message to others to "vet your doctors" and make sure they are properly trained.
According to the Center for Disease Control and Prevention's website, stillbirth affects 1 in 100 pregnancies. And as per CNN's report, the rate of stillbirths has significantly dropped by 11.5% between 2007 and 2015. And most cases of stillbirths occur pre-term or before 39 weeks.
It adds that African-American women are at a higher risk for stillbirth at or near term especially with factors such as obesity, diabetes, and hypertension come into play.
A recent drop in stillbirths and newborn deaths in the United States might be linked to an increase in term or near-term births, a new study suggests https://t.co/nKmdiqQrtL

— CNN (@CNN) May 14, 2018
It's unclear for now what caused the death of Tamera's friend's child or if anything could have been done to prevent it. What's clear is her friend knew something was wrong but no one acted on it. It's safe to assume in this case that mothers know best and it's unfortunate that this mother's call didn't get the proper response.