Amy Schumer Reveals to Oprah Winfrey She Would Love to Give Son Gene a Sister
Amy Schumer has her sights set on having baby number two; she hopes to give her son, Gene, a baby sister. She revealed this to Oprah Winfrey on her Vision tour.
Oprah Winfrey is back on the interview seat, and getting her guests to spill their secrets and plans. Amy Schumer happened to be a guest on the "Vision 2020 Tour: Your Life in Focus," and had a lot to say.
The comedian and actress spoke on her experiences with motherhood. She explained childbirth as the most beautiful experience, which she recommends for everyone who has the means.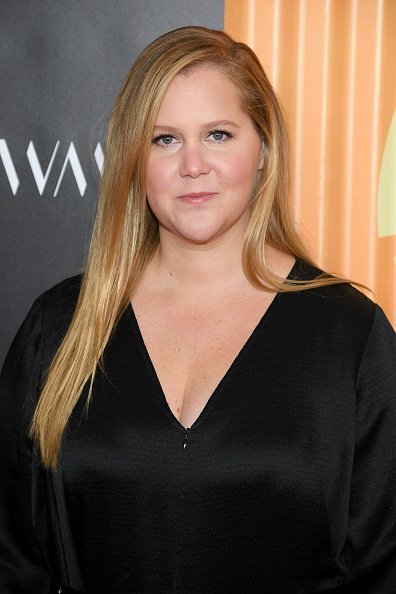 WOMEN ARE WARRIORS
Schumer, who welcomed her son, Gene, last May, noted that she would love to have a girl and give her son a sibling. She reportedly said,
"I picture all of us on the beach together, and maybe teaching a little girl how to play volleyball."
The comedian acknowledged that she loves her son with all her heart. She added that motherhood showed her how strong she is, and women are warriors.
A DEBT OF GRATITUDE
Schumer shared a clip of the interview on her Instagram, where she praised men for being awesome. She noted that they could throw a touchdown, before asking jokingly if men can make a baby.
She has been candid about the procedure and hoped to inspire other women and prevent stigmatization
While the male gender can't do that, the mom-of-one pointed out that she owes her husband, Chris Fischer, a debt of gratitude. The comedian explained that until she met him, she didn't plan to get married and have kids.
THE FIRST TIME WASN'T EASY
Now that she has both, she feels incredibly thankful and changed forever. Last November, Schumer told ET that she sees the world differently now, and because of motherhood,
"I'm just nicer to my mom."
As beautiful as being a mom is for the "Growing" comedian, she didn't have the most uncomplicated pregnancy. She suffered from severe hyperemesis and delivered via C-section.
STAYING POSITIVE AND PATIENT
Schumer revealed in December that having her baby that way was her choice. She has been candid about the procedure and hoped to inspire other women and prevent stigmatization.
The comedian is currently undergoing IVF treatments and trying for baby number two. She has been posting pictures of her doctor's appointments on Instagram.
In one of the posts, she thanked women who have shared their IVF stories with her. The New York resident is staying positive and trusting that the treatments would work. 
Schumer also plans to freeze some of her eggs as an alternative. She is excited about the possibility of being pregnant again and staying patient with herself in the meantime.