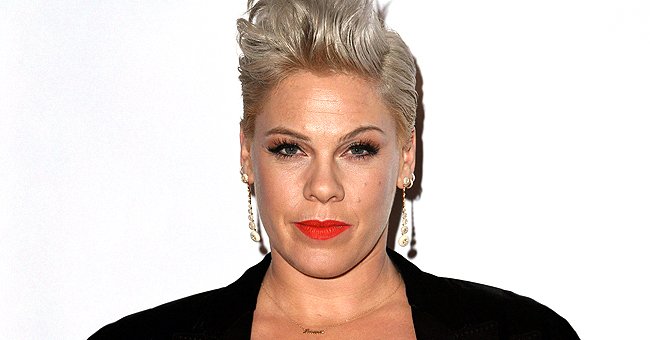 Getty Images.
Pink Shares Her Thoughts on Cosmetic Procedures and Says She Can't Get behind Them

Pink and plastic surgery will never sing the same tune, as the famous singer shared her views on cosmetically altering procedures and the part they will never play in her life.
The 40-year-old singer had begun to realize that age is slowly but surely creeping up on her. Lines are becoming more prominent, especially when she smiles, her nose is growing at own accord, and she feels "weird" settling into the new reality.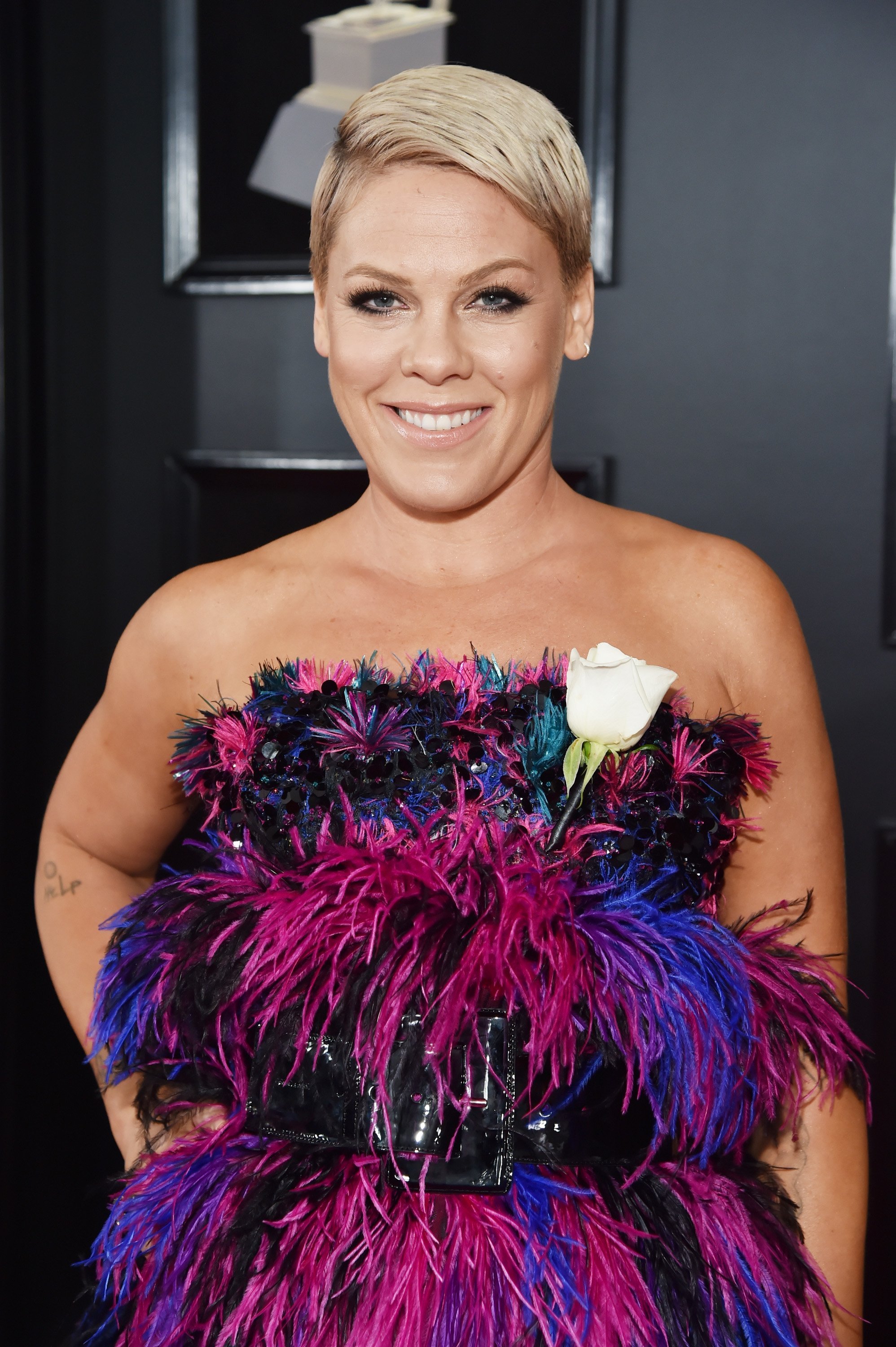 Pink attends the 60th Annual GRAMMY Awards at Madison Square Garden on January 28, 2018, in New York City. | Source: Getty Images.
Even so, Pink will not touch any cosmetic surgery with a ten-foot pole, including things like Botox, as she shared on social media:
"Every once in a while you consider altering your face, and then you watch a show where you want to see what the person is feeling… and their face doesn't move. I cannot get behind it. I just can't."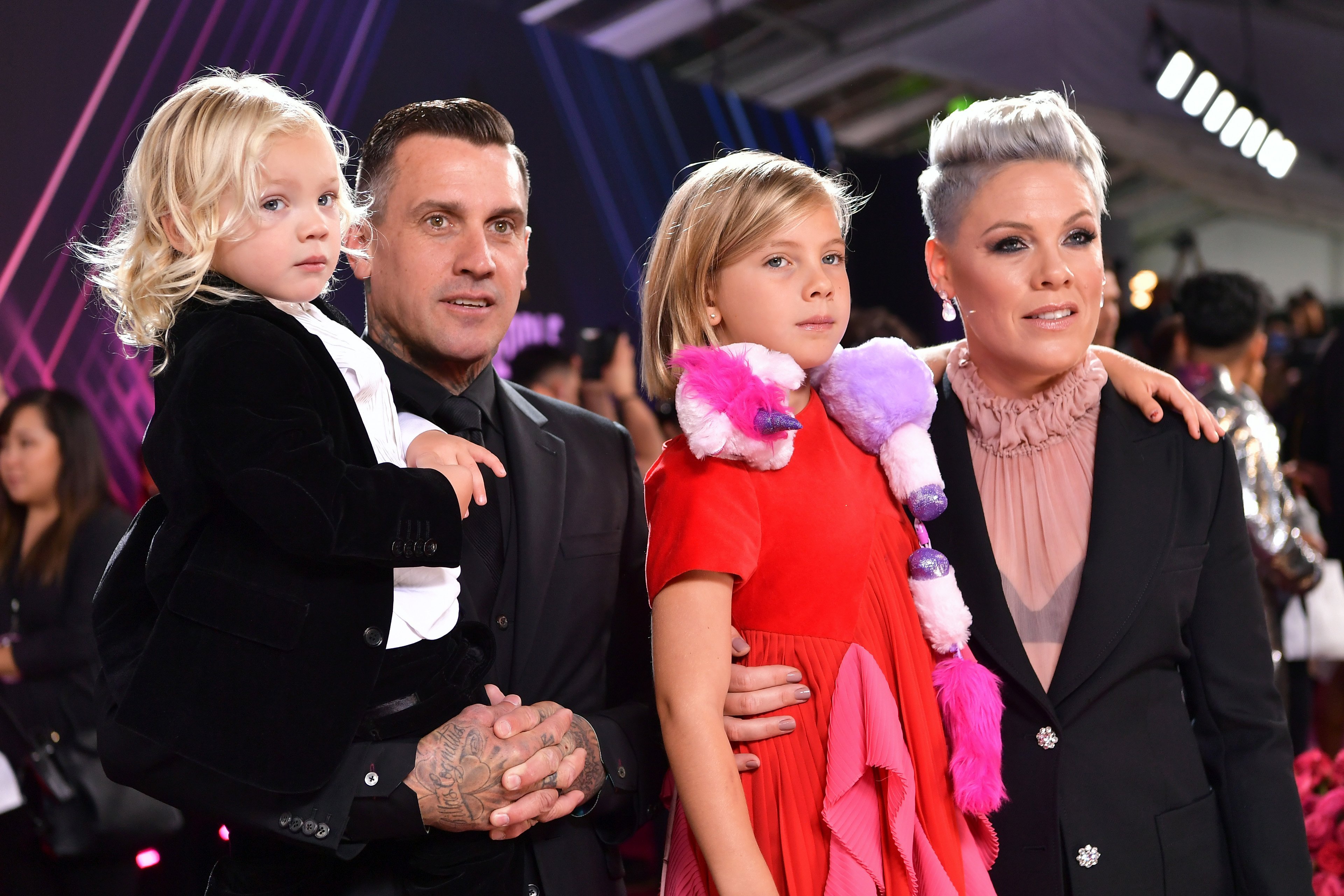 Carey Hart, Pink, Jameson Hart, and Willow Hart arrive to the 2019 E! People's Choice Awards on November 10, 2019. | Source: Getty Images.
The singer decided that her talent and identity as a person outranks the importance of the physical appearance of her face, as she never actually depended on her looks, to begin with. Besides, Pink wants her kids to be able to see when she's angry.
Instead, the 40-year-old chose age "the old fashioned way," and encouraged her fans to "get on board," since she will be "ruling" from the comfort of her tutu many feet in the air at "30 mph."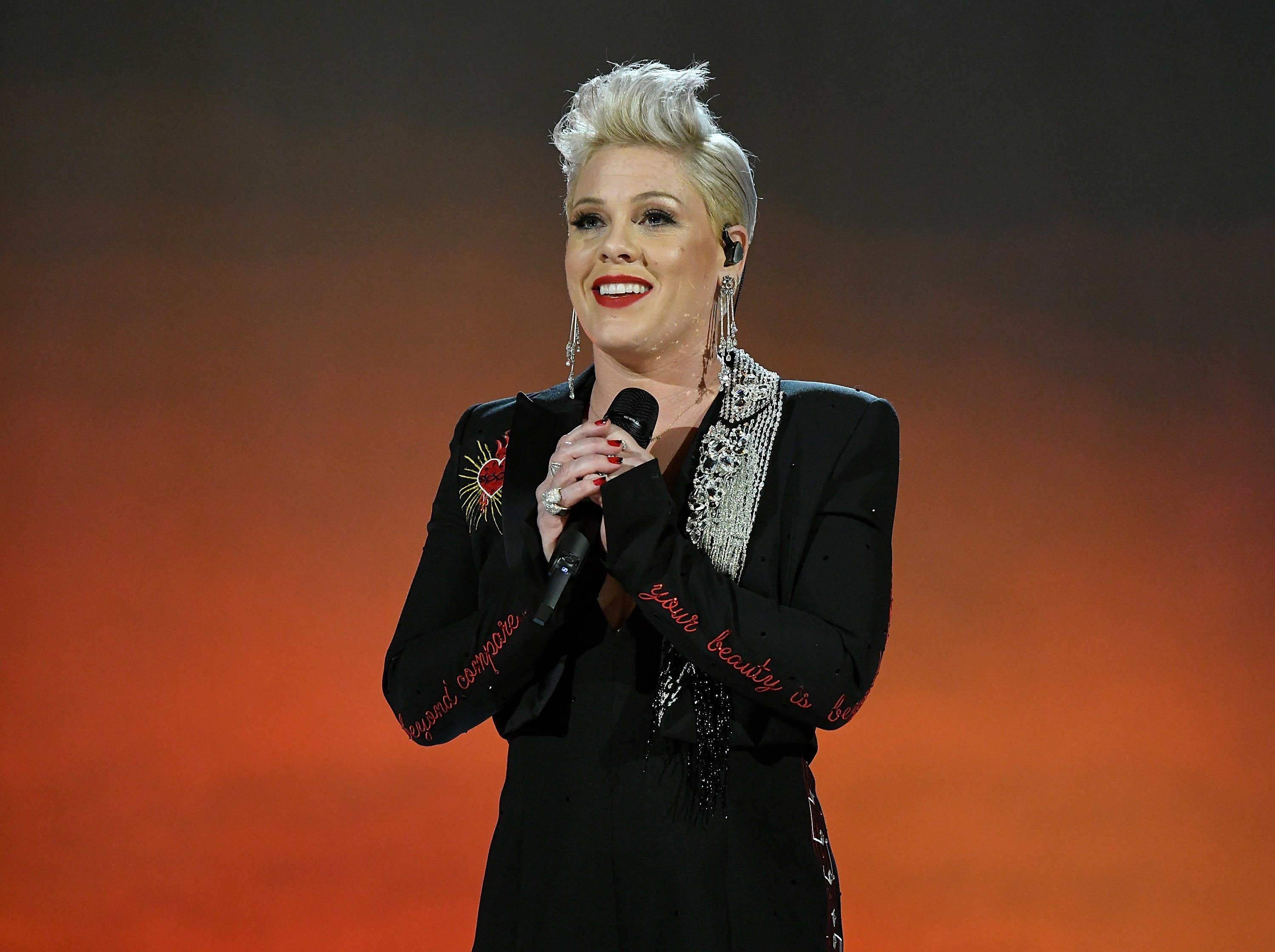 Pink performs onstage at MusiCares Person of the Year honoring Dolly Parton at Los Angeles Convention Center on February 8, 2019, in Los Angeles, California. | Source: Getty Images.
Fellow singer and coach on "The Voice," Kelly Clarkson jumped on board quickly, and had a funny reply on hand, as she wrote:
"I feel you …. except for, you know, the flying through the air thing ?. You know what, I'll keep holding it down on the ground for us and you keep the air safe. I've always enjoyed teamwork ??‍♀️??."
Kelly previously admitted to being a massive fan of the popular pop singer and have admired her for many years. On her daytime talk show, "The Kelly Clarkson Show," she even performed a rendition of Pink's massive hit "What About Us."
Recently renewed for a second season, Kelly's show has a daily segment called Kellyoke, during which she covers a different song every time.
The pair also had the opportunity to perform together at the American Music Awards in 2017. The admiration is mutual, as Pink called it an "honor" to sing with Kelly, who has a "direct line to outer space with that voice."
When Kelly Clarkson received the news that her show made it to its second season, the country singer took to social media to share her happiness.
In a video, Kelly thanked all her fans for their support, along with all the celebrities that appeared on her show thus far. But what she was most excited about, is being able to continue telling the stories in desperate need of sharing.
Please fill in your e-mail so we can share with you our top stories!