Julianne Hough's Husband Brooks Laich Says His Happiness Levels Are High Amid Rumored Marital Issues
There are currently rumors that Julianne Hough and her husband Brooks Laich are having marital problems. However, on a recent podcast, the hockey player revealed that he was quite happy.
On Monday, January 20, 2020, Laich took part in his podcast called "How Men Think." The athlete co-hosted the episode called "Gavin a Good Time" with Gavin DeGraw.
While taking part in a game of "Come to think of it," the hosts had to answer a range of questions from various women. One of the rules for the game was to be 100% honest and transparent in responding.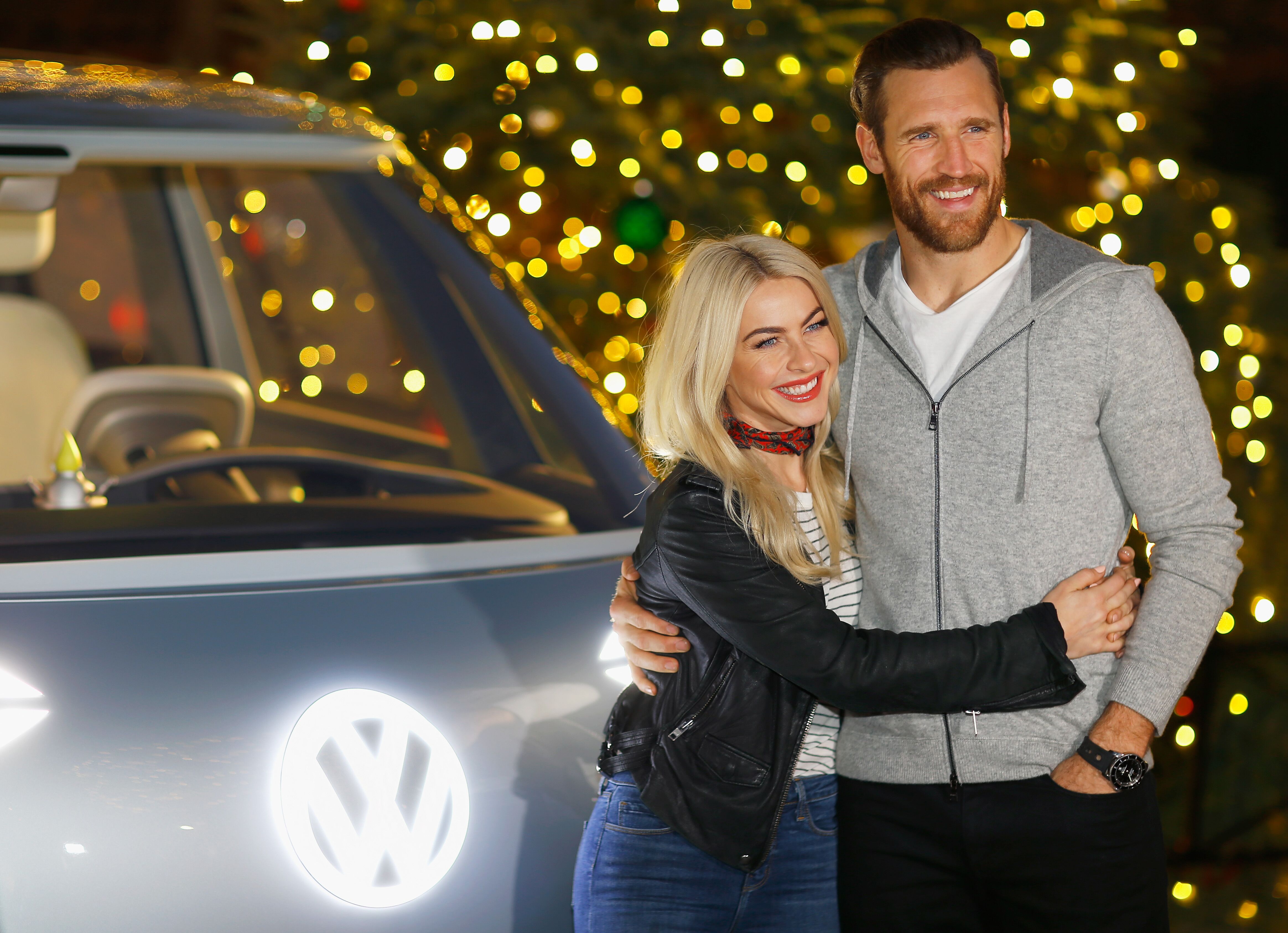 Laich rates his happiness
Despite the rumors that Laich, 36, and Hough, 31, weren't in a good space; when the athlete was asked how much he would rate his happiness between 1 – 10, his answer was quite surprising.
At the 19:25 mark of the podcast, the sportsman was heard saying:
"Right now? I would be an 8.5. Here's the thing. I love the turn of the New Year. I love the turn of the new decade."
Hockey player making life improvements
Laich explained how he had "things" that he was working on and those that he wanted "to improve." However, essentially, he was happy and shared that despite the good and bad days, he loved his life.
The couple is allegedly "having problems"
Sometime this month, a source reported that Laich and Hough were "having problems" in December 2019. During the last months of December, the former "America's Got Talent" judge was seen several times without her wedding band.
Laich & Hough went on a couple's getaway
Reports came out this year that Hough and Laich had gone on a romantic couple's getaway one month before it was confirmed that they were having problems in their marriage. The NHL player and the ballroom dancer met up with Derek Hough and his girlfriend, Hayley Erbert, at the Nobu Hotel Los Cabos in Mexico.
Who joined the two stars on the retreat
Their November 2019, couple's retreat also included "Dancing With the Stars" alum Brooke Burke and her boyfriend Scott Rigsby. Laich and Hough started dating in early 2014 before getting engaged in August 2015.
They only ended up marrying in July 2017 in Idaho.