Steve Harvey Shows How to Do His Signature BlackOUT Walk in Videos
Steve Harvey showed off his hilarious BlackOut Walk in a new video he shared, and fans were nothing but appreciative of his moves.
Steve Harvey got fans stirred up in new videos he shared on Instagram.
In the three video post, Harvey is strutting about with a swanky gait while his crew flanks him.
In his caption, Harvey made it known that the walk called "Like You Blackest Person," was created by him and Biggie Wig in 1974.
He didn't leave fans out as he put out a challenge stating that fans should make videos of themselves doing the walk while he puts it up on his page.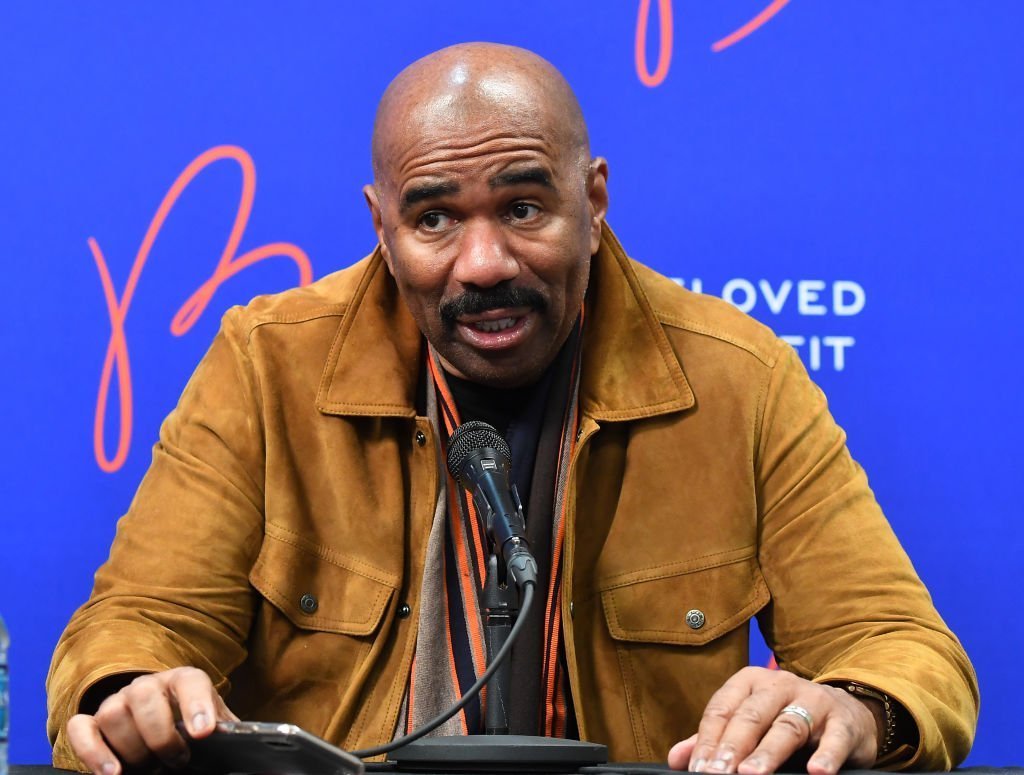 OPRAHMAG shares that the TV host recently sat with Ellen DeGeneres, where he talked about his now-defunct show.
The Steve Harvey Show has been replaced by The Kelly Clarkson Show, which is hosted by musician, Kelly Clarkson.
And the star host had nothing but admiration for Kelly Clarkson. Harvey made it known to Ellen that he was happy for the new host.
He also went on to add that he was back on TV while referring to his new show, "Steve on Watch." He said:
"I'm back on TV. Everybody thought I was gone. But I'm happy for people. You know, I'm a person of faith, so when a door closes for me, I just walk up the hall. It's more doors!"
Although Kelly replaced Harvey on the daytime show, the comedian seems to harbor no hard feelings towards the "Powerhouse" musician.
Towards the end of last year, a video of the TV personality surfaced on his Instagram page, where he was seen grooming his famous signature mustache.
In the video, it seemed Harvey was letting fans in on how he grooms his mustache.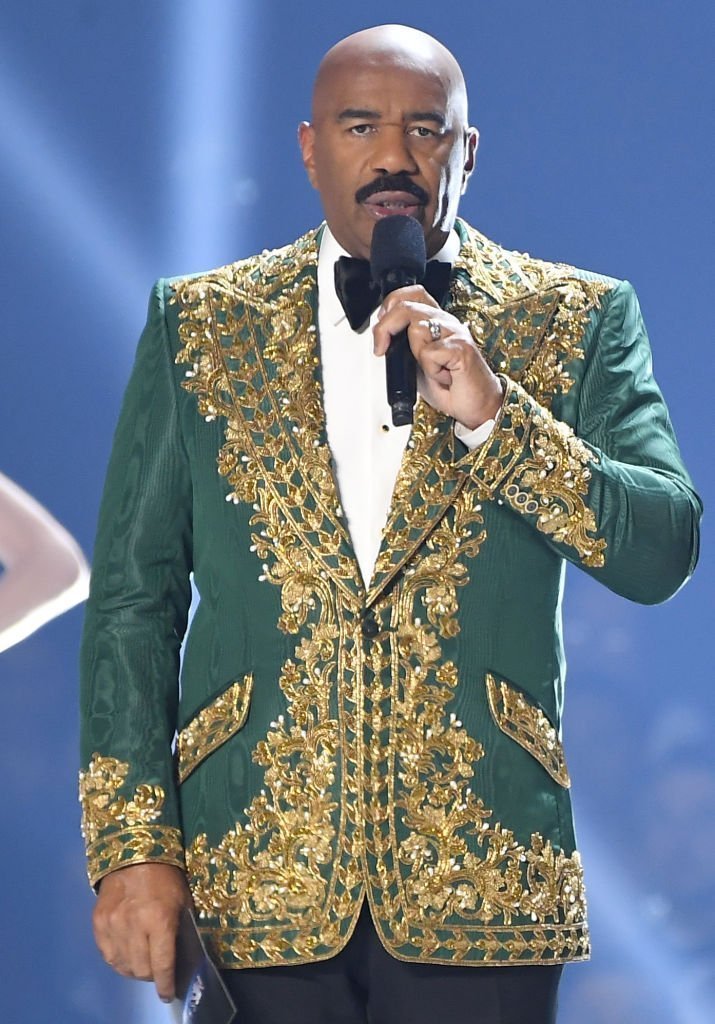 ETCANADA shares that while on "The Ellen DeGeneres Show," Steve Harvey revealed that his son was behind the camera, and he also leaked the video. He revealed saying:
"I'm doing my mustache, it's a private moment, my son was in the dressing room."