Marlo Hampton from RHOA Talks about Her Natural Hair & Why She Loves Wigs in IG Post
Marlo Hampton shared photos of her RHOA interview look with her fans on Instagram and also revealed why she loves wearing wigs instead of styling her natural hair. 
The reality television star shared nine photos that showed her as she got ready for a RHOA interview session. The pictures were taken from a studio with a green background. 
The photographs showed Marlo looking beautiful and gorgeous in her dress, a shiny silver top, which she matched with ripped jeans.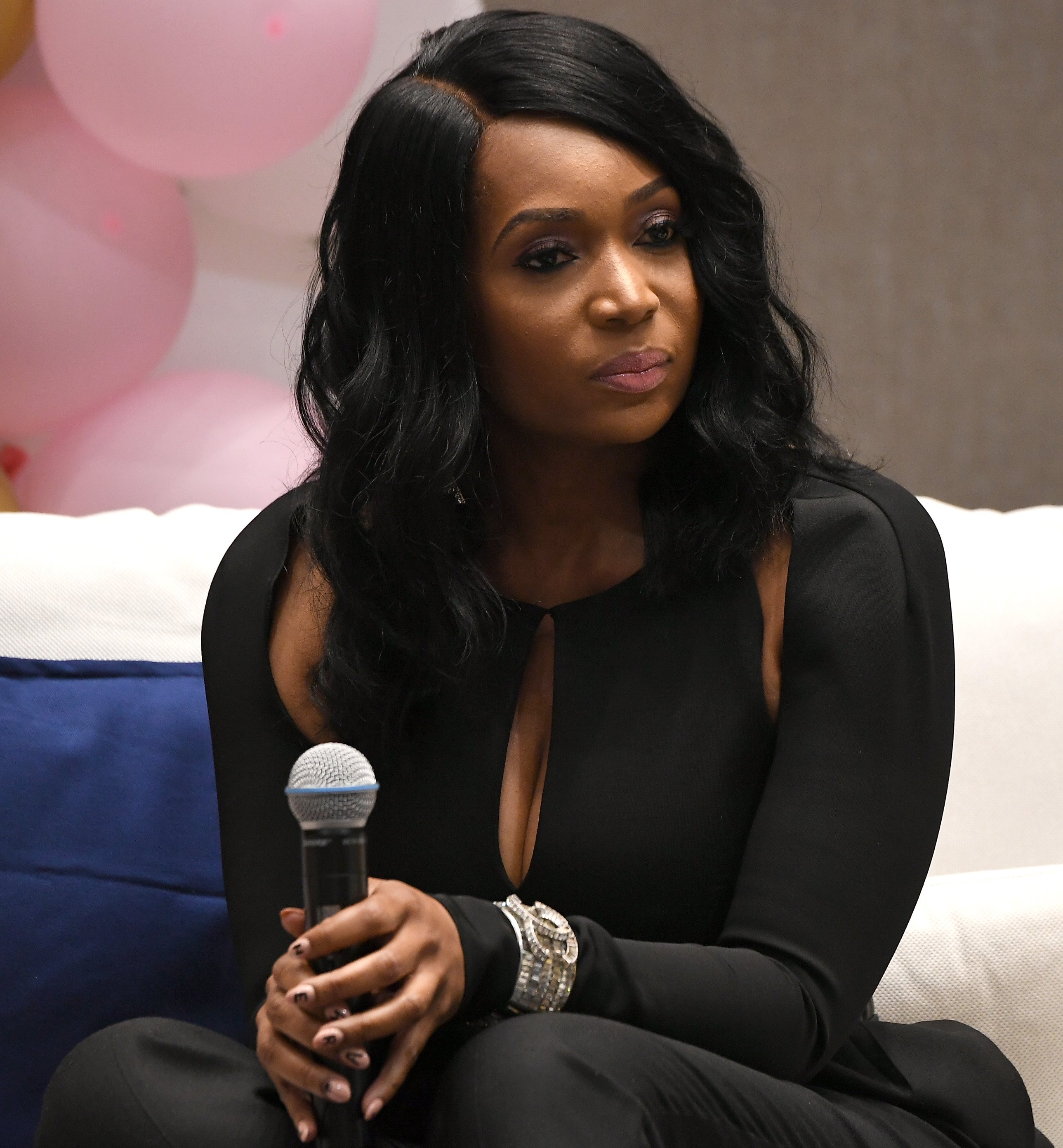 Some of the pictures also showed Marlo surrounded by her makeup artist and other people. In the caption to the post, she paid tribute to everyone who contributed to her glam interview look. 
She also took the time to talk about why she prefers wearing wigs to styling her natural hair. According to her, she loves to wear wigs as protective styles so that her natural hair could rest, hydrate, and grow. She also added:
"This is very important because as a public figure I change my hair often to coordinate with my outfits…over processing and over styling natural hair causes so much damage."
Continuing, Marlo revealed that she created "Her Hair Collection" for women like her who are not ashamed to put on their luxuriously styled wigs and become fabulous. 
Hampton also said that her wigs were for women who were suffering from health issues and hair loss in their attempts at repairing their natural hair from years of wear and tear. 
Marlo Hampton once dated a billionaire who was friends with Ted Turner
Marlo knows the power of wigs and the feeling they give to women, and all of these led her to create her wig company. She thus teamed up with Karen Mitchell of "True Indian Hair" fame to create "HER."
In another recent Instagram post, Marlo shared "HER's" mission. She posted a photo of three beautiful wig-wearing women, along with a message that read:
"I created HER to empower women to embrace their inner drive and unleash the (H)aute (E)legant (R)ebel inside. And most importantly never forget, you are HER!"
Marlo Hampton has a reputation for being a fashion diva and is also known to stir controversies on the "RHOA" series. Fans of the show have grown used to her antics and cannot get enough of her. 
Since her introduction on the show in season 4, Hampton has gradually carved a name for herself through her interaction with the other ladies in the show.
Some of the things that Marlo revealed recently about herself include the changes in her family, as well as her past relationships, which include the fact that she once dated a billionaire who was friends with Ted Turner. 
Fans want more of Marlo Hampton on "RHOA," and it would not be surprising if the show's executive producer, Andy Cohen gives her a more significant role in the coming seasons.