Kate Middleton Stuns in Sequin Gown as She Hosts UK-Africa Investment Summit with Prince William at Buckingham Palace
Duchess Catherine Middleton is indeed regal. The Duchess of Cambridge dazzled in a Needles and Thread sequin dress for the UK-Africa investment summit.
In a photo uploaded by the royal family official Instagram account, Kate and Prince William could be seen welcoming top government officials from the African continent. 
The Duchess and her husband held a reception at Buckingham Palace on Monday on behalf of Queen Elizabeth to mark the U.K.-Africa Investment Summit, taking place in London.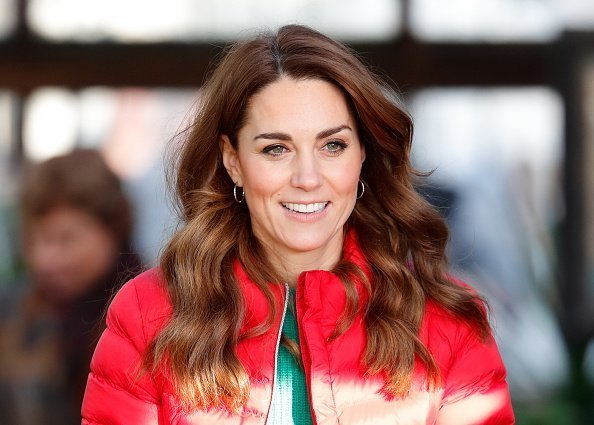 The summit was put together to foster bilateral opportunities between the UK and Africa. The royal page wrote in their caption,
"The summit has brought together businesses and governments to promote investment opportunities across Africa." 
Kate is seen in an Aurora sequin dress by Needles and Thread. The royal stood out in the red midi length dress over matching red pumps. Kate Middleton wore her hair in her signature blow out. 
Kate and William weren't the only hosts of the reception; the Earl and Countess of Wessex accompanied the couple. The former were mentioned as the key members of the royal working team to help the Queen host the reception.
The Duke of Sussex, Prince Harry, was said to carry out one of his last assignments as a member of the working royal family.
The reception was held in honor of the UK-Africa Investment Summit. The event which took place in London seeks to foster the business relationship between the two alliances.
The Duke of Cambridge addressed the guests at the Monday night event. William told guests how extraordinary the African continent is to him. The prince gave two instances where the continent played a unique role in his life. He said,
"When deciding where best to propose to Catherine, I could think of no more fitting place than Kenya to get down on one knee." 
The Monday night event ended in a group picture. Leaders from the continent alongside the principal host of the summit, Prime Minister Boris Johnson, gathered around the royals for a group photo. 
The UK-Africa summit held barely two weeks after William's brother, Prince Harry, and his wife, Meghan, threw the world into shock by announcing their intentions to step back as "senior" members of the royal family.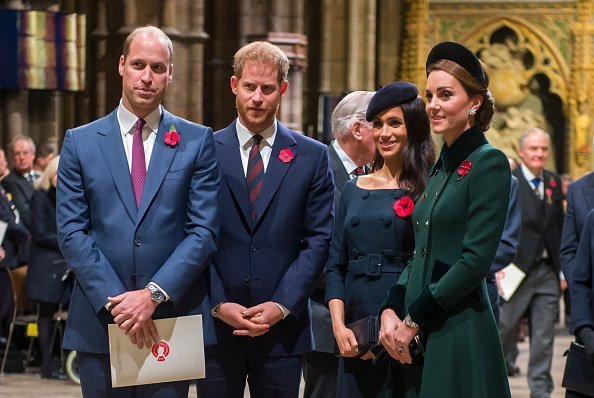 The Duke of Sussex, Prince Harry, was said to carry out one of his last assignments as a member of the working royal family in this summit. Harry reportedly met with leaders from Morocco, Malawi, Mozambique.