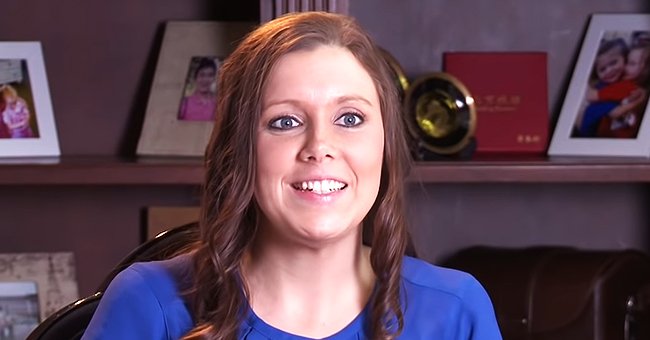 youtube.com/TLC
Anna Duggar from 'Counting On' Joins Husband Josh & Baby Maryella Hope on Double Date with Her Parents
Anna and Josh Duggar just had a fantastic date night with Jim Bob and Michelle Duggar. Joining them was their latest addition, Maryella Hope Duggar.
On Tuesday, Anna Duggar, 31, took to Instagram and shared a sweet photo with her parents-in-law, Jim Bob and Michelle Duggar. She held onto her newborn for the shot.
Josh and Anna welcomed their sixth child on November 27 last year. They are also parents to Mackenzie, nine, Michael, eight, Marcus, six, Meredith, three, and Mason, two.
A Duggar dinner date
In the photo, Jim Bob and Michelle stood to the left while Anna and her husband stand on the right. Little Maryella is right in the middle and wide awake in her mother's arms.
The entire brown-haired group wore winter clothing to combat the cold weather where they were. Behind them, a gorgeous circular light decor hung from wooden ceilings.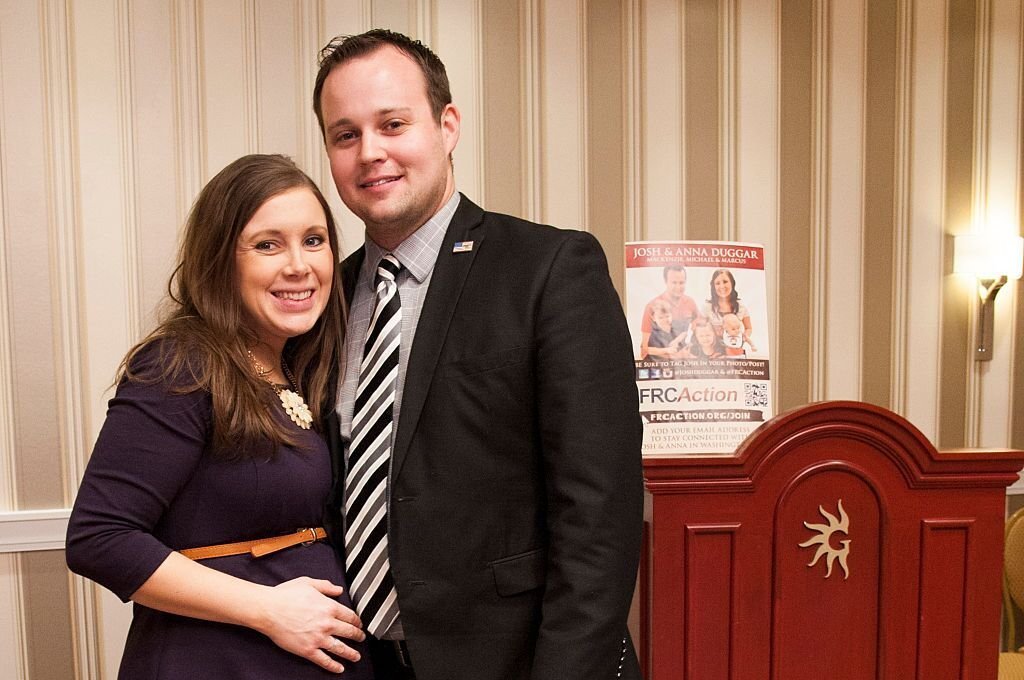 Anna and Josh Duggar at the 42nd annual Conservative Political Action Conference (CPAC) on February 28, 2015, in Maryland | Photo: Kris Connor/Getty Images
In her caption, Anna revealed that she and Josh had a dinner date with the family heads, whom she affectionately called "Pops & Lilli." She also expressed thanks for their unconditional love. She continued:
"The older I get, the more I realize just how much I value and lean on the advice from our parents and the Godly men & women who are a couple decades ahead of us in life."
Anna's social media presence
Anna and her husband Josh got married back in 2008 and were formerly part of the "Counting On" cast. After allegations of inappropriate behavior with his sisters emerged, Josh was pulled from the show.
They've kept up a presence on social media where fans follow along and support — or judge — the two of them. Anna is always sharing photos of her adorable children.
A New Year family portrait
Earlier this month, she also managed to get a family portrait in for the new year. As any parent knows, getting the kids all together for photos is no easy task — especially if it's six of them.
Nonetheless, the couple pulled it off. The girls even matched their mom with the same dress while the older boys wore matching cream sweaters.
Fans ask about Maryella's onesie
A blanket covered Maryella's outfit, so fans didn't get a good look. However, last month, they were all over the cute outfit the baby girl wore in Jana Duggar's story.
Luckily, Anna obliged them with information about the pink onesie that came with a pink bow and had a pacifier hanging from it. She even linked the brand.
Maryella arrived into the world the day before Thanksgiving, so she's already experienced her first holiday season. We can't wait to see how much she grows for the next one!
Please fill in your e-mail so we can share with you our top stories!