Daphne Oz from 'The Chew' Shows off Her Postpartum Body 5 Months after Giving Birth to Her 4th Child Gigi
Daphne Oz is the definition of body goals as she shows off her postpartum body five months after welcoming her 4th child.
Five months after welcoming baby Gigi, Daphne Oz is proudly flaunting her postpartum body.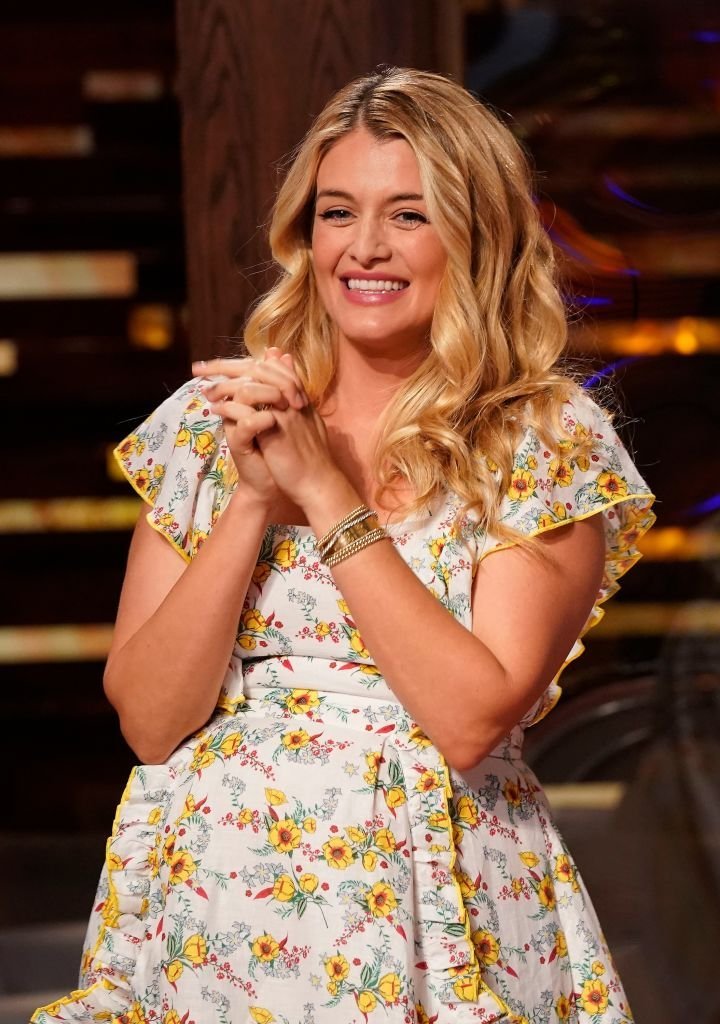 Last week, the mother-of-four made jaws drop in a white crop top and leggings ensemble. In the first snapshot, Daphne was facing the camera as flaunted her tummy. 
The next snapshot saw her facing sideways as she carried baby Gigi close to her face. In the caption, Daphne explained how the new year was for her totally embrace her post-pregnancy journey.
In the accompanying caption, the mother-of-four revealed that she was choosing to see her post-pregnancy journey with a positive outlook of abundance. She explained what the abundance meant to her, writing:
"An abundance of freedom to make great choices, an abundance of positive reinforcement, and an abundance of opportunities to show my body some love and feel great in my skin."
She went on to reveal a partnership with Fabletics that is set to launch this January. Daphne encourages her fans to sign up for VIP so that they could get two pairs of leggings at the price of $24.
While the deal of the leggings should have been the juiciest detail of the post, fans couldn't help but gush about Daphne's positive body image.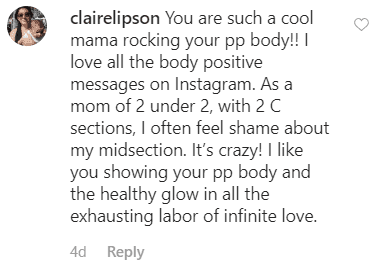 An impressed fan thanked Daphne for being a cool mama rocking her body and for all the constant positive body messages.
Another user who was in Daphne's shoes thanked her for "portraying some real, healthy postpartum inspiration," while his fan wrote:
"You look amazing! Thanks so much for being a real example for REAL moms. From one mom of 4 to another."
This isn't the first time Daphne is keeping it real with her postpartum body as PageSix recalls that ten weeks after baby Gigi's birth, the proud mom showed her body.
Oz took to Instagram to share a photo of herself after a workout session and explained that she wasn't pressuring herself to shed the baby weight.
As revealed by PEOPLE, Oz and husband John Jovanovic welcomed Gigi in August 2017. Three days after Gigi was born, Daphne introduced her eldest daughter Philomena to the newborn and documented the precious moment on Instagram.
Despite having a full family of six, Daphne revealed to PEOPLE in another interview that she isn't ruling out the option of expanding. 
She explained that although her family feels complete, she isn't saying no to more children.