Fabolous and Emily B's Son Jonas Looks Adorable in New Photos at Disney World
Hip-Hop Artist Fabolous shared picture-perfect moments of his family during their visit to Disney World and it featured his son, Jonas looking all adorable.
The love a father has for their child is incomparable. The need to give them the best and help them sail through life; having access to some of the more beautiful things in life is a lovely experience.
Hip-hop rapper and songwriter John David Jackson, also known as Fabolous, is the kind of father who loves to help his children create fantastic childhood memories.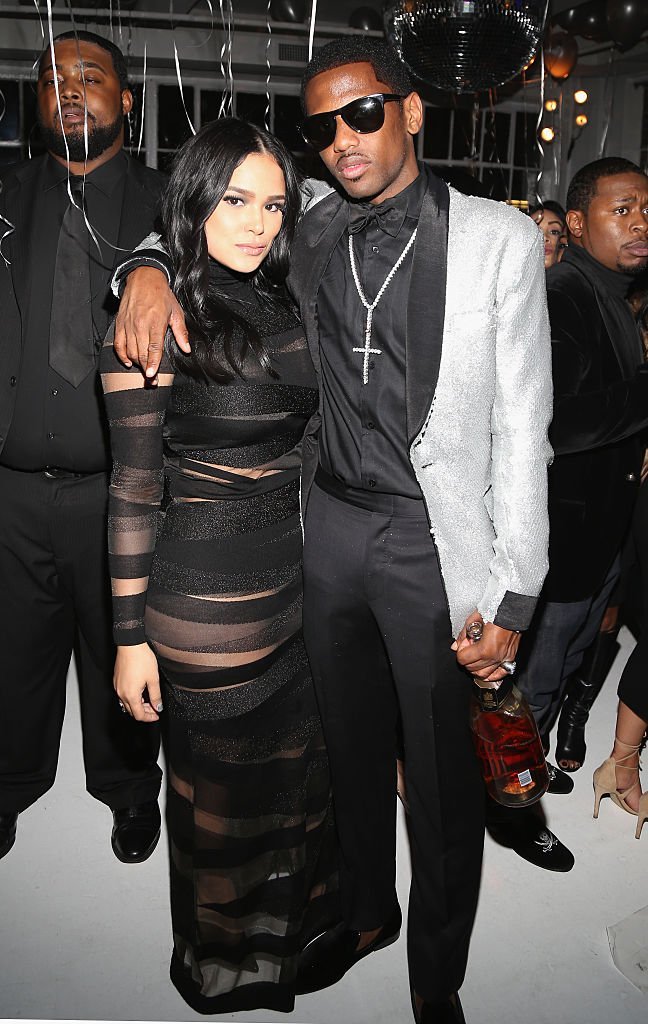 Fabulous who enjoys spending time with his kids, among other things, took his last son, 5-year-old Jonas Jackson, to visit the exhilarating Disney World together with his longtime girlfriend Emily B.
In a series of fantastic pictures on Instagram, the rapper shared some of their moments in Disney World, and fans are loving it. He captioned the photo saying:
"Can't lie. It's something about taking your kids to Disney World. Creating that childhood memory for them. Bringing their favorite animated characters to reality. And seeing the happiness on their face..."
The first picture showed the adorable red-haired Jonas wearing a blue mickey mouse shirt paired with blue shorts and white sneakers. The young gentleman's outfit fits perfectly against the picturesque blue sky.
The next set of pictures showed Fabolous and Emily B wearing similar mickey mouse shirts but in ash and gray color. The trio posed in the middle of the street, smiling at the camera.
Despite the rumors of Emily B and Fabolous splitting, the couple has stayed strong through it all.
The remaining pictures showed Jonas posing with Donald Duck and Mickey Mouse, and another had the trio posing with Mickey Mouse. The post ended with a beautiful view of the castle with fireworks around it.
Fans took to the comments section to express their thoughts over the pictures. Some asked why the elder son Johan was not in the picture, and others gushed over how tall Jonas has grown. A fan commented:
"There's nothing like the love of your lady and the joy that brings the kids."
The celebrity father who clocked 42 a couple of months ago, is always grateful for his family, his children, and his girlfriend Emily B.
Fabolous and Emily have been together for almost 15 years and have two children together 12-year-old Johan and 5-year-old Jonas. The couple does not have a daughter, but Fabolous acts like a father to Emily's 21-year-old daughter Taina Williams.
The artist, however, has hinted that he would not mind having a daughter as his friends have told him the love of a daughter was different.
Despite the rumors of Emily B and Fabolous splitting, the couple has stayed strong through it all, showering their love on all their kids.