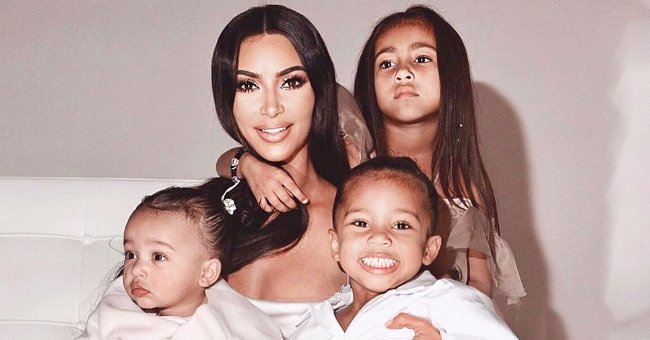 instagram.com/kimkardashian
Kim Kardashian's Daughter North Does Her & Her Siblings' Faces like Pennywise the Clown from 'It'
North West is showing off her legendary makeup skills as she gives her siblings a clown makeover that doesn't go unnoticed.
North West might just be six years old, but her makeup is nothing short of a hundred!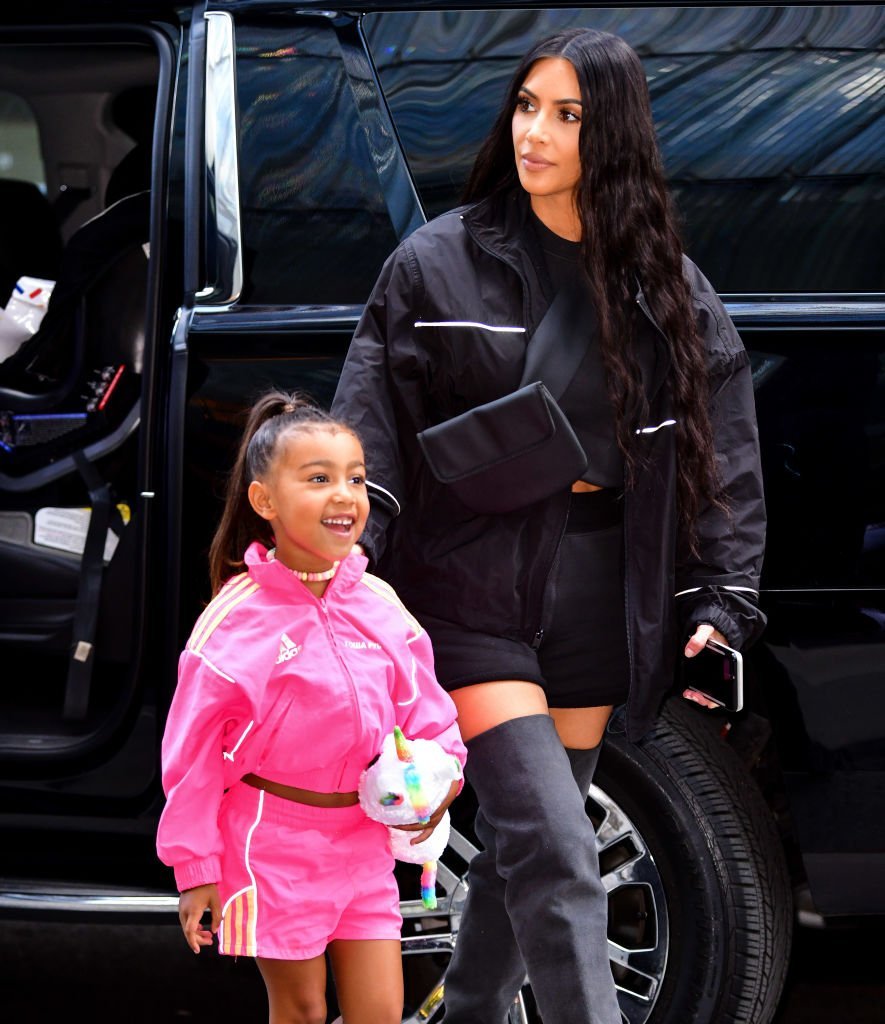 North West and Kim Kardashian seen on the streets of Manhattan in New York City | Photo: Getty Images
As reported by US Magazine, Kim took to her Instagram story to show off her daughter's makeover skills.
The reality star explained that her oldest daughter wanted to do the clown makeup from "It" and ended up making a mess.
Kim shared photos of the makeup showing North and her siblings Saint and Chicago.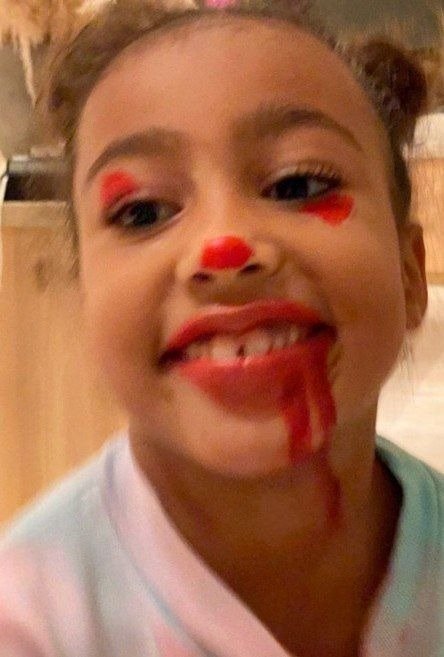 A screenshot of Kim Kardashian's post on her Instagram story | Photo: instagram.com\
The younger kids both had red lipstick on their mouths and their noses, like in the movie. The mastermind, North, however, stepped up her look with fake blood dripping down her chin.
Unfortunately, North didn't stop at making a mess on her siblings' faces as she went on stain the couch at home, as Kim revealed in the last slide.
This isn't the first time Kim's couch has gotten the heat of her children makeover's stunts as the mother-of-four revealed last month to Ellen DeGeneres on her show that Chicago scarred a table with a sharpie.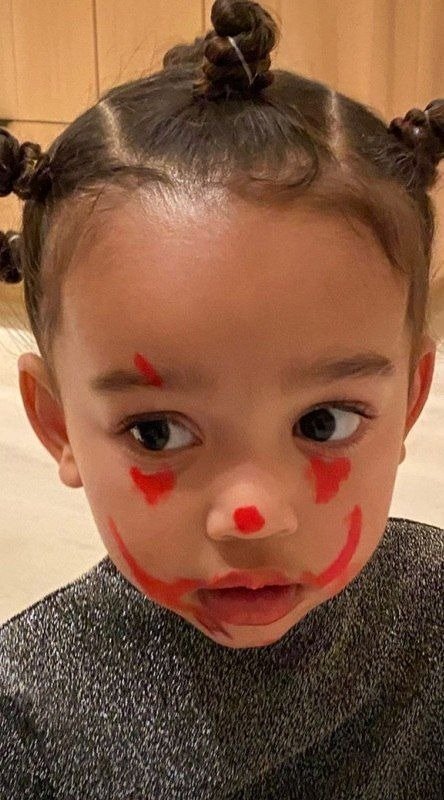 A screenshot of Kim Kardashian's post on her Instagram story | Photo: instagram.com\kimkardashian
Although Kim is a clean freak, ET Online notes that it can get challenging to keep the house tidy with four kids around.
Luckily, she has managed to find a balance between the kids' wild time and keeping the house clean. She explained her strategy, saying:
"Their rooms are really festive and wild, and everyone has a theme, so I let them go crazy in their room and the playroom. So they respect it. They respect the space."
This comes after PEOPLE revealed that Kim and husband Kanye bought their oldest daughter the exact velvet jacket Michael Jackson wore while he went out Elizabeth Taylor.
In the Instagram story where Kim shared the news, she explained that she and Kanye won the jacket at an auction because North is such a fan of the King of Pop.
Inside the legendary jacket were lined pictures of the late singer. Kim also has the hens of the jacket tacked so that North can wear it.
Even though North has a great time with the clown makeover, Independent recalls that Kanye banned his 6-year-old from wearing makeup until she becomes a teenager.
The KKW Beauty founder explained her husband's reason to E! News saying:
"North is trying to get in on the makeup, but she's being blocked heavily because her dad has stopped all makeup for her until she is a teenager."
Luckily, North still has her playful makeovers to resort to.
Please fill in your e-mail so we can share with you our top stories!