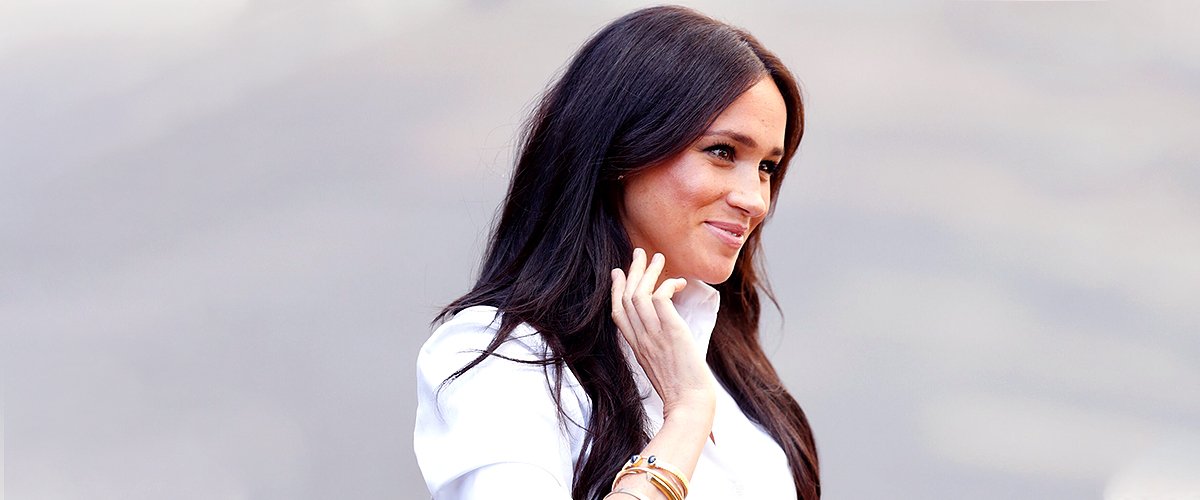 Getty Images
Psychologist Thinks Meghan Markle Tries to 'Demonstrate Her Moral Superiority' with Royal Exit
Meghan Markle and Prince Harry's departure from the Royal family shocked the world, especially after Queen Elizabeth declared that the Sussexes wouldn't use their HRH titles.
Although the Queen's decision will take effect in Spring 2020, the entire family is expected to go through an adjustment period.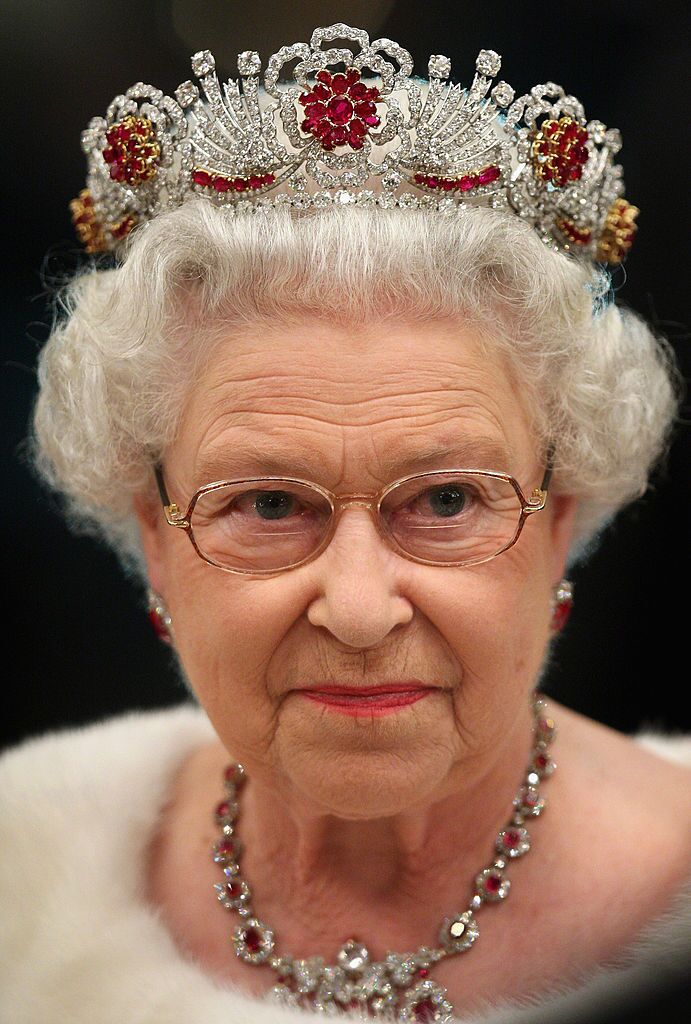 Queen Elizabeth II in Slovenia on October 21, 2008 in Ljubljana, Slovenia | Source: Getty Images
MEGHAN, HARRY, AND QUEEN ELIZABETH'S DECISIONS
On January 19, 2020, Prince Harry spoke during a charity event in London. It was his first public appearance after Queen Elizabeth's statement with her announcement on his and Meghan's HRH titles.
The Duke of Sussex said that he felt "great sadness" and admitted that he hoped that they could keep serving Elizabeth, the Commonwealth, and his military associations but without public funding. "Unfortunately, that wasn't possible," added Harry.
In order to dig into the controversial decision of the Sussexes, AmoMama exclusively contacted Dr. Viktor Vus, a Ph.D. in Psychology and editor in chief of the journal "Mental Health: Global Challenges."
OUR PSYCHOLOGIST'S OPINION
According to Dr. Vus, Meghan and Harry's decision "can hardly be considered" an impulsive one because, given how public the couple is, every choice they make may or may not affect the interests of other people.
The psychologist pointed out that what Meghan and Harry did could be seen in two different ways: as a response to the media for interfering in their personal lives or as an effective political and media move.
In the first case, Dr. Vus considered appropriate recalling what happened during the Avignon period of the popes.
He said that demonstrating superiority over the French kingdom was necessary to strengthen the Pope's influence in Europe during that period. At that point, the papal throne was not strong enough to make any direct accusations.
However, an immediate reaction was required to get foreign and domestic political prestige.
For that reason, the Pope announced that he forgave the French kings for their sins against the Holy See. The psychologist described that action as a way to demonstrate their moral superiority.
MEGHAN MARKLE IS TRYING TO "DEMONSTRATE HER MORAL SUPERIORITY"
According to Dr. Vus, that's what Meghan is trying to do now: "demonstrate her moral superiority."
The psychologist pointed out that their decision had a positive impact in their lives already as it reduced the constant attacks from the press. Apart from that, it became an issue about journalistic ethics due to the lack of responsibility for violation of privacy.
While the scrutiny from the media decreased, it is not entirely gone. According to the Guardian, paparazzi took photos of the Duchess of Sussex without her consent.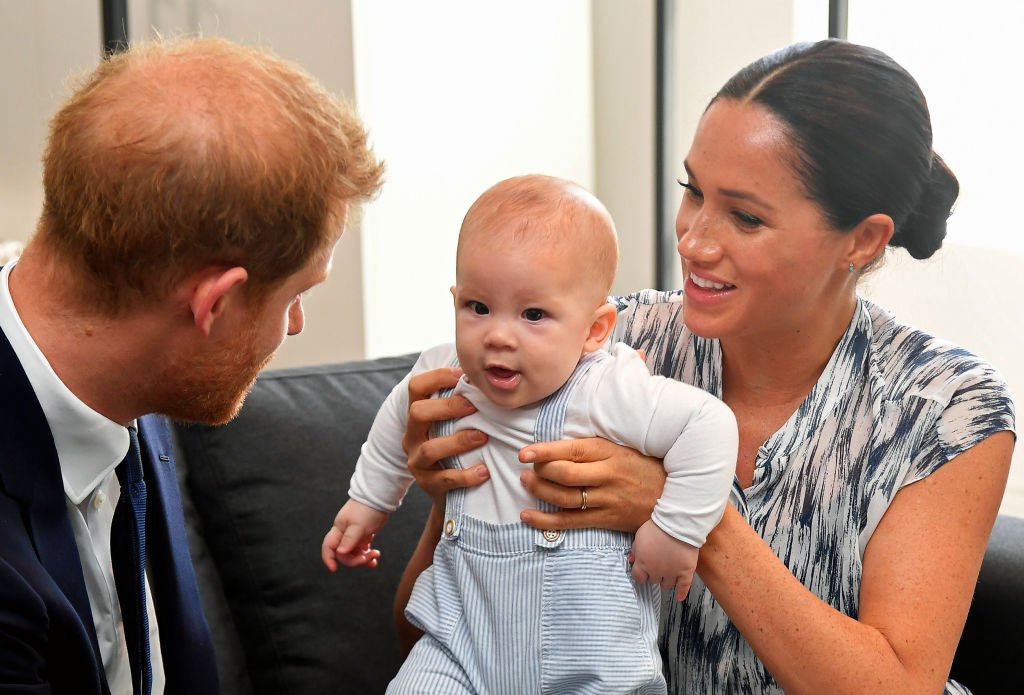 Prince Harry, Duchess Meghan, and their baby son Archie on September 25, 2019 in Cape Town, South Africa | Source: Getty Images
In the images, which were posted by some UK outlets, she appeared walking in a public park on Vancouver Island next to two bodyguards. Meghan Markle's baby, Archie, also appeared in some of them.
The Sussexes' lawyers threatened to take legal actions, claiming that the photographers took the pictures while hiding in bushes.
Coming back to Dr. Vus, he said that the second way that Harry and Meghan's decision could be seen was as a political and media move.
The psychologist said so because, after making the announcement, the prestige of the Royal family in the eyes of the world got stronger. Apart from that, Canada and Australia demonstrated their support for the British Crown.
Dr. Vus pointed out that, by staying in Canada, Meghan and Harry "triumphed." He finally remarked that the Sussexes' decision could not be described as impulsive.
Yehor Brailian, a Royal expert who also exclusively talked to AmoMama, also shared his views on "Megxit," as it has been labeled.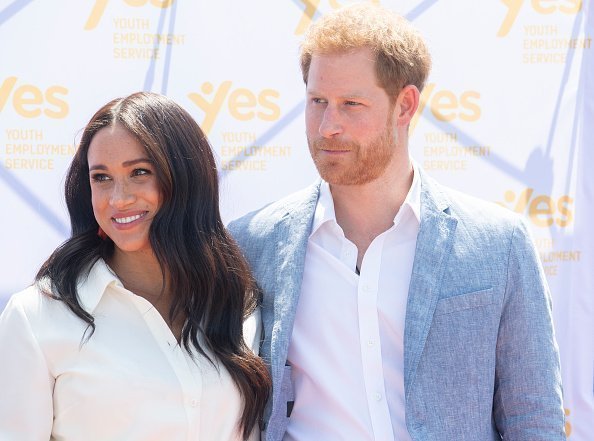 Prince Harry and Meghan Markle on October 2, 2019 in Johannesburg, South Africa | Source: Getty Images
One of the things that he said was that Archie will no longer be the royal heir and that, of course, taxpayers would no longer support the family in terms of money.
At the moment, the entire Royal family is going through a period of adaptation. Only time will tell if Meghan Markle and Prince Harry indeed triumphed or not.
Please fill in your e-mail so we can share with you our top stories!