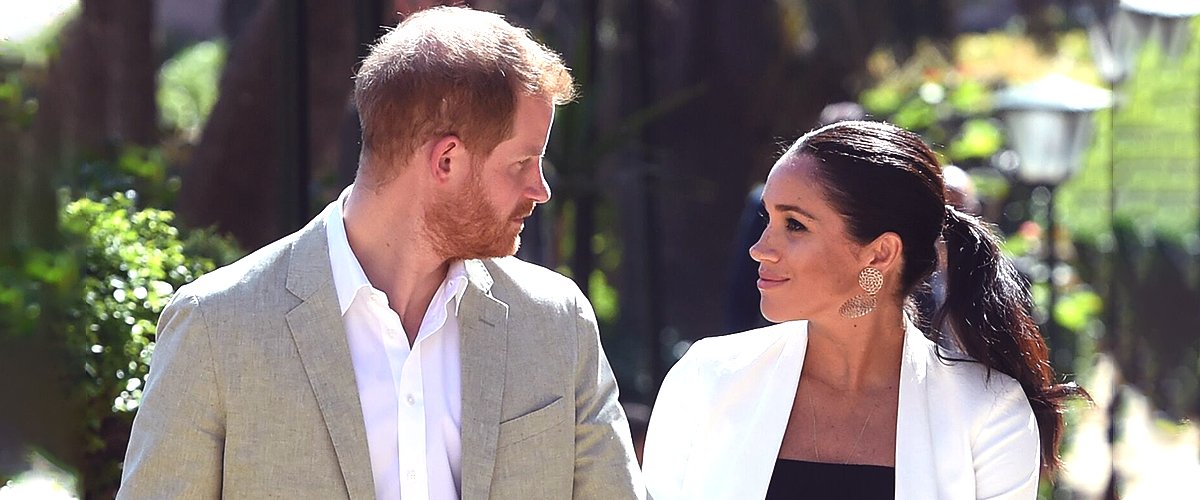 Getty Images
Royal Expert Explains Prince Harry and Meghan Markle Giving up Duties: 'Archie Will No Longer Be the Royal Heir'
Prince Harry and Duchess Meghan Markle announced that they would step back as senior members of the royal family. Our royal expert Yehor Brailian exclusively explained to us what the drastic move means.
The couple, who tied the knot on May 19, 2018, and welcomed their first child, Archie Harrison, on May 6, 2019, took the dramatic decision of stepping back as "senior members" of the royal family.
HARRY AND MEGHAN'S DECISION
In a lengthy statement shared on the pair's official Instagram page, they revealed that they had been reflecting and discussing the shocking move for "many months," and that they would work to become financially independent.
Prince Harry and Meghan remarked, though, that they would do so while continuing to support Queen Elizabeth and the Crown.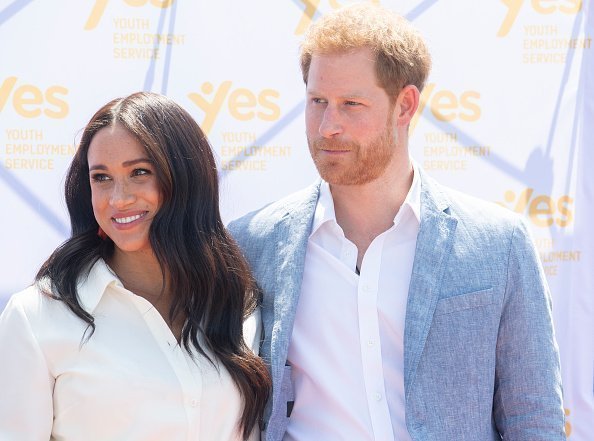 Prince Harry and Meghan Markle on October 2, 2019 in Johannesburg, South Africa | Source: Getty Images
The Duke and Duchess of Sussex added that they would split their time between North America and the UK to raise Archie "with an appreciation for the royal tradition into which he was born, while also providing our family with the space to focus on the next chapter."
Finally, they wrote that they were planning to launch a new charitable entity and also emphasized that they would keep collaborating with Queen Elizabeth, Prince Charles, and Prince William.
At the moment, plenty of things are unclear, primarily because no member of the royals has explained in detail what Prince Harry and Meghan Markle's decision will cause for the family.
In our efforts to have a better understanding of the situation, we contacted our royal family expert and editor of the Toynbee Prize Foundation blog Yehor Brailian, who helped us break down the royal family tree and also explained to us some similarities and differences between Lady Diana and Meghan Markle.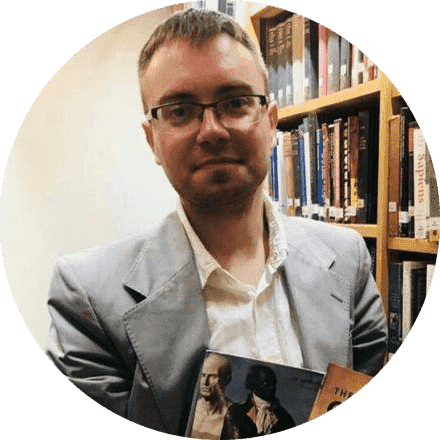 Royal family expert Yehor Brailian
EXPLANATION FROM OUR ROYAL FAMILY EXPERT YEHOR BRAILIAN
Brailian exclusively told AmoMama that, while most people got surprised when they heard about the Duke and Duchess of Sussex's decision, people who have been following the couple even before the royal wedding were not that shocked.
Megxit, as some journalists have been referring to Harry and Meghan's move, was something more or less expected as the former "Suits" actress could never fit into the atmosphere of the British royal family.
Our expert brought back a couple of situations in which Meghan violated a prohibition, including the time when she spent Christmas with the royals before officially becoming a member of the family (December 2017).
Brailian also explained that, from now on, Prince Harry and Meghan Markle will be involved in charitable work, travels to different countries, and other social projects without the "trail of moral authority" that they used to have.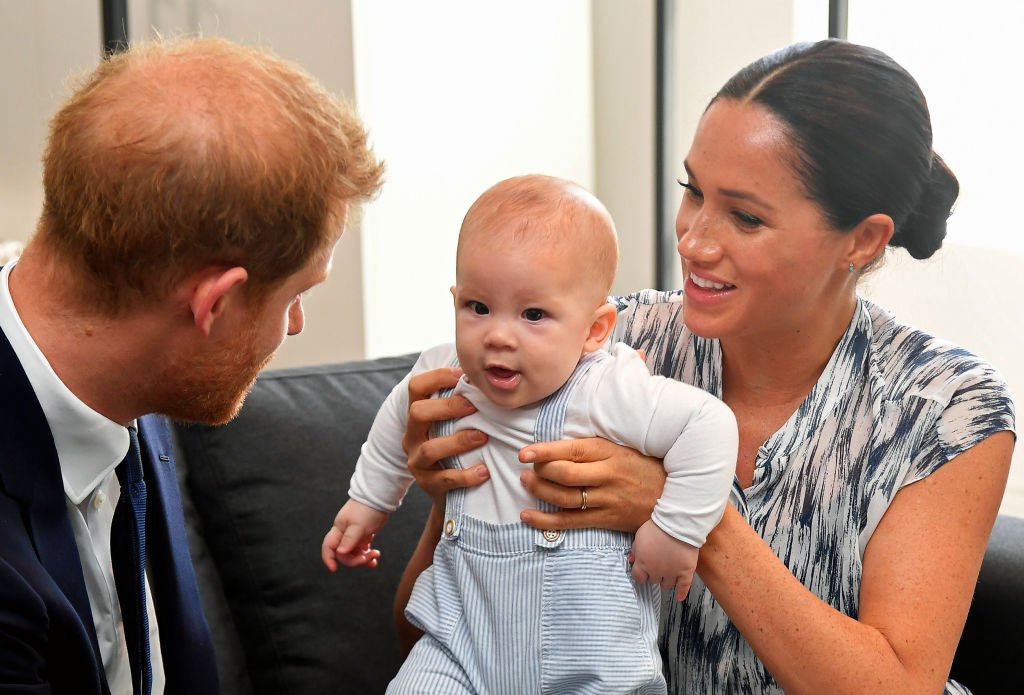 Prince Harry, Duchess Meghan, and their baby son Archie on September 25, 2019 in Cape Town, South Africa | Source: Getty Images
Our royal expert and author pointed out that the modern ruling dynasty of the Windsor was not happy about their decision because it destroyed the image of the monarchy among British society. He added:
"Representatives of the royal family are now perceived as ordinary people with their shortcomings, hobbies, and emotions, and not the rulers of the country chosen by God."
IT IS NOT AN ANOMALY
Brailian stressed that the situation was "by no means an anomaly," recalling what happened with Edward VIII, who became the King of the UK in January 1936. The monarch married Wallis Simpson, a divorcee.
At that moment, the rules of marriage were stricter, and the Church of England opposed remarriage after divorce.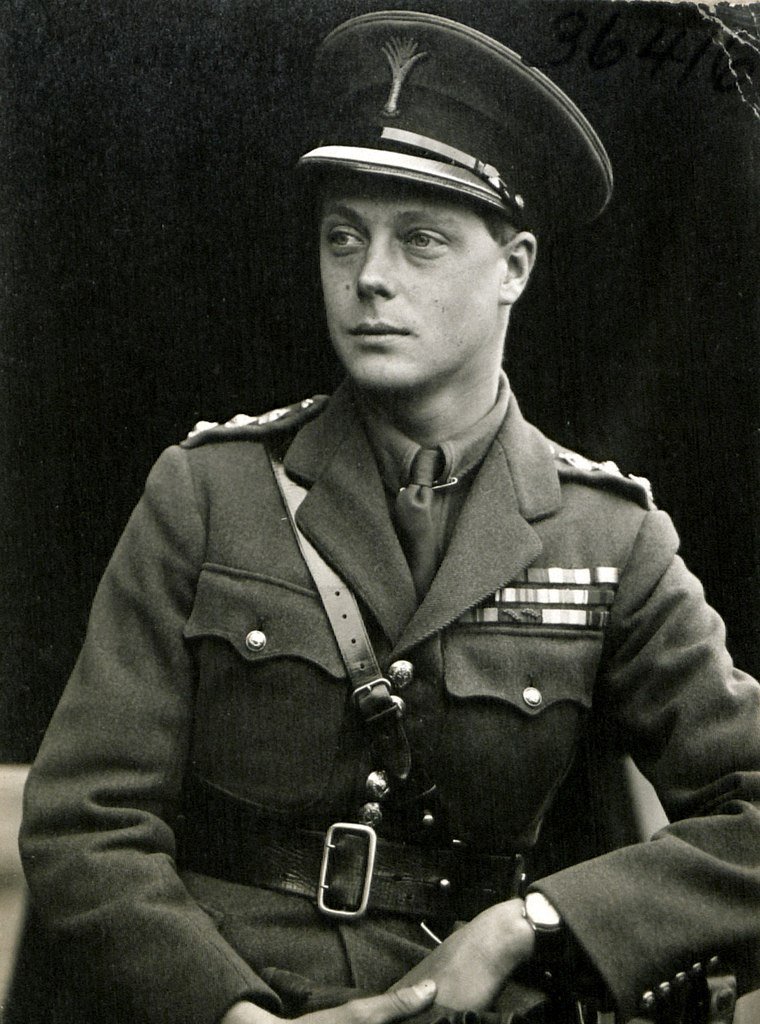 Edward VIII in uniform as colonel of the Welsh Guards in 1919 | Source: Wikimedia Commons
Even though Edward VIII suggested a morganatic marriage, which means that he would remain King but Wallis would not receive the title of Queen and their children wouldn't be in line to the throne, the government rejected the idea.
Edward eventually abdicated and married Wallis in France. As a result, the Royal family forced him to stay away from the UK if he didn't want to be financially cut off.
Our expert added that, as a result of Meghxit, "Archie will no longer be the royal heir" and that taxpayers will no longer support them, monetarily speaking.
Brailian suggested that one of the reasons for their decision was that they were tired of the "media life as monarchs." People, on the other hand, claimed that the relationship between the Sussexes and the Cambridges was quite negative.
CELEBRITIES REACTING TO MEGHAN AND HARRY'S DECISION
They claimed that, when Harry and Meghan started dating, William cautioned his younger brother about moving too fast with the former actress, and it would have created tension between them.
Nowadays, it is hard to say what the future holds for Prince Harry, Duchess Meghan, and the royal family. However, some celebrities have managed to make light of the situation by posting photos and messages on social media.
Actress Amy Schumer, for instance, shared a picture of her husband Chris Fisher pushing her on the beach with the caption:
"Chris and I are formally stepping down from our royal duties. We appreciate your support."
Trevor Noah of the "Daily Show" also posted a fake job vacancy on Twitter in a way to make the couple join the show's staff.
Only time will tell how the lives of Prince Harry, Duchess Meghan Markle, and Archie Harrison will be like from now on.
Please fill in your e-mail so we can share with you our top stories!