Brooke Shields on Keeping Her Mom 'Alive' and Being an Adult at a Very Early Age
Due to the vast criticism regarding Teri's method of grooming her child, Brooke Shields felt the need to protect her mother from the world and had to do so at a very early age.
Referring to an interview she made decades ago when she was about 15-years-old, the famous American actress and model, Brooke Shields, opened up that at the time, she had to cover up for her mom to protect her from the criticisms she faced due to her choices for her child.
At a very early age, Brooke's mom was determined to get her to become an actress and was willing to go to any length to ensure she does. At the age of 12, Brookes acted a role as a child prostitute in the movie, "Pretty Baby" and her mother got a lot of backlash as a result.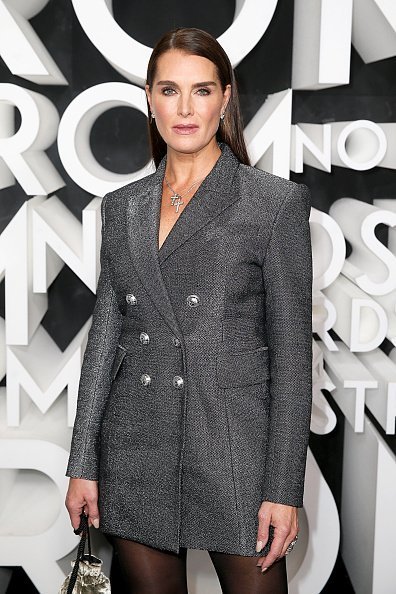 SHE HAD TO STEP UP AND BE THE ADULT
Although in the opinion of many, Teri's decisions as regards her young daughter were irresponsible and unheard of. To Brooke, on the other hand, her mother was her best friend and an essential part of her life.
Teri was not only her mother; she was her companion and manager. Brooke opened up that she covered up for her mom because she feared people wouldn't understand her struggles with drinking and so to prevent them from viewing her as a liar, she tried to protect her. She told ET,
"You know, it's like a puppy that wants to protect their food source you know. I had to keep my mom alive. I just learned at a very early age to be the adult."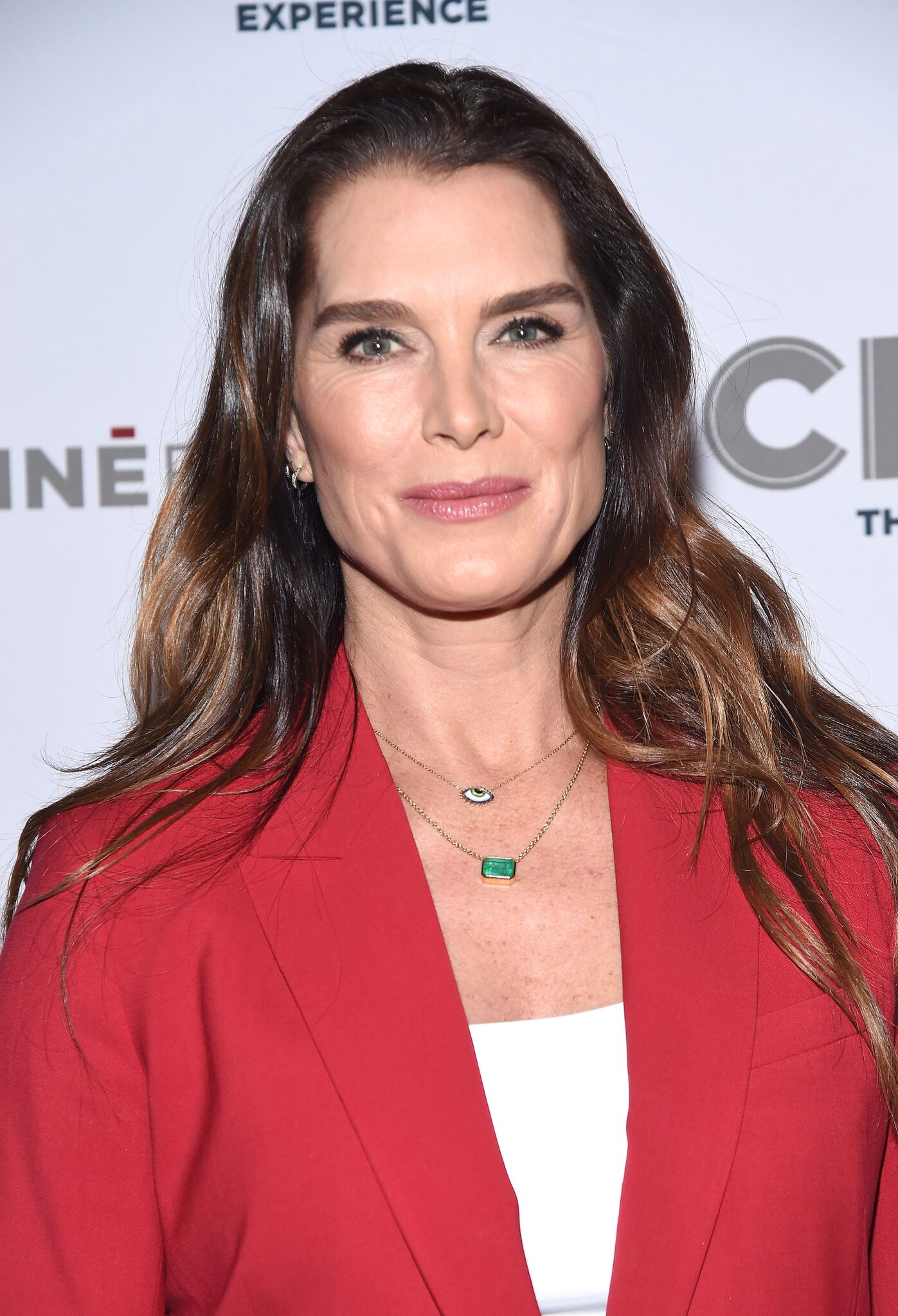 Although Brooke had a complicated relationship with her mother, she loved and respected all she represented. She even went ahead to write a whole book about it, titled "There was a Little Girl. The Real Story of My Mother and Me."
HER DAD LEFT WHEN SHE COULD BARELY WALK
At five months old, Brooke's parents divorced and so she lived alone with her mother in Manhattan. Her mother who was an actress decided to raise her child in the same career path. At 11 months old, Brooke appeared for the first time on TV where she featured in a commercial for Ivory soap.
At 12, her career as an actress and a model kick-started as she appeared in her very first movie where she played a controversial role and soon after, she was signed by Ford modelling agency.
At 14, she appeared on the cover of Vogue Magazine and soon started modelling for Calvin Klein. She became very famous and was sought by several big brands. As a teenager, she was on the cover page of hundreds of magazines.
Apart from Brooke Shield's "Pretty Baby", Brooke played other controversial roles in movies including "Blue Lagoon" which turned her into a star overnight. She made it big both as an actress and a model.
From her childhood to her youthful years, her mother was in total control of her life and career; she took care of everything, fending off agents and suitors from coming to take over young Brooke Shield's life.
Due to her mother's alcohol problem, Brooke was exposed to all sorts at a young age. Her escape from her alcoholic and out of control mother was movie sets. She said while she was on movie sets, her mother could be counted on to behave.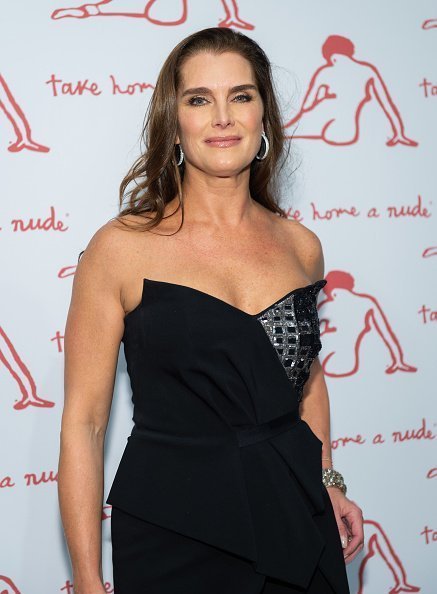 Despite her flaws, Brooke attributes her success in her career and in her life generally to her mother. She said in an interview with ET,
"I was in a really difficult business and still am but I would have been eaten alive if not for the veracity of my mother and this woman who would have killed for me."
In another interview with Queen Latifah, Brooke gushed about her mother. She said she was fabulous and the fiercest woman ever who ensured her daughter grew up to have impeccable manners.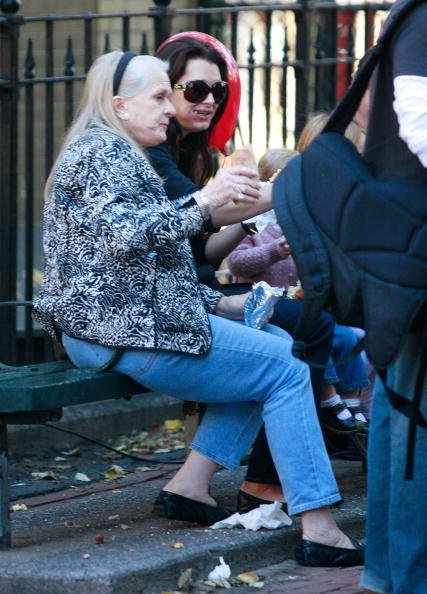 BROOKE LATER HAD A FAMILY OF HER OWN
Brooke was in several relationships before she met her first husband, Andre Agassi, in 1993. They got married in 1997 but only lasted two years together due to his addiction to crystal meth. She couldn't imagine herself spending the rest of her life with a man who reminded her of her alcoholic parent.
In 2001, she married Chris Henchy. With him, Brooke had two children. Sometime after the birth of Brooke Shield's first child, she fell into postpartum depression which led her to write a book, "Down Came The Rain."
When she became a mother she tried as much as possible to raise her children right and not expose them to the kind of things she was exposed to. She said, unlike her mom, her version of addiction was fear of losing control.
Brooke Shields' children are both girls. Her relationship with them was in several ways different from the one she had with her mother. She said they are so normal that she sometimes gets jealous of how normal they are.
The actress who once played the role of Miley Cyrus's mother in Hannah Montana said when she watched Miley Cyrus perform on The Voice with her daughters, she marvelled at the assurances the children stars of today have.