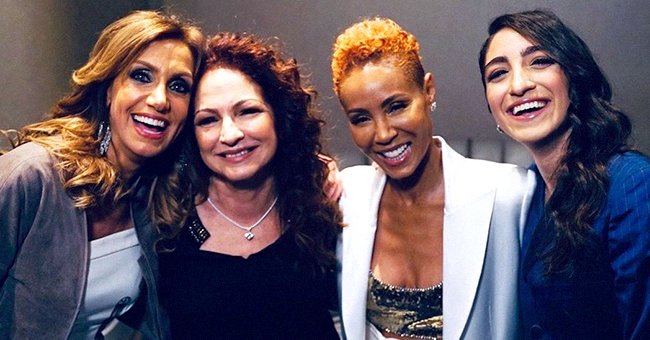 Instagram/jadapinkettsmith
Jada Pinkett Smith Announces 'Red Table Talk' Is Renewed & Spinoff Series Which Will Feature Gloria Estefan

Jada Pinkett Smith is thrilled to share her platform with Gloria Estefan who will feature in a "Red Table Talk" spinoff with her family. Jada made the announcement as her own show gets picked up for three more seasons.
These are happy times for Jada Pinkett Smith whose show, "Red Table Talk" has been renewed for three more years. What's more, it spawned a spinoff that will feature the Estefans.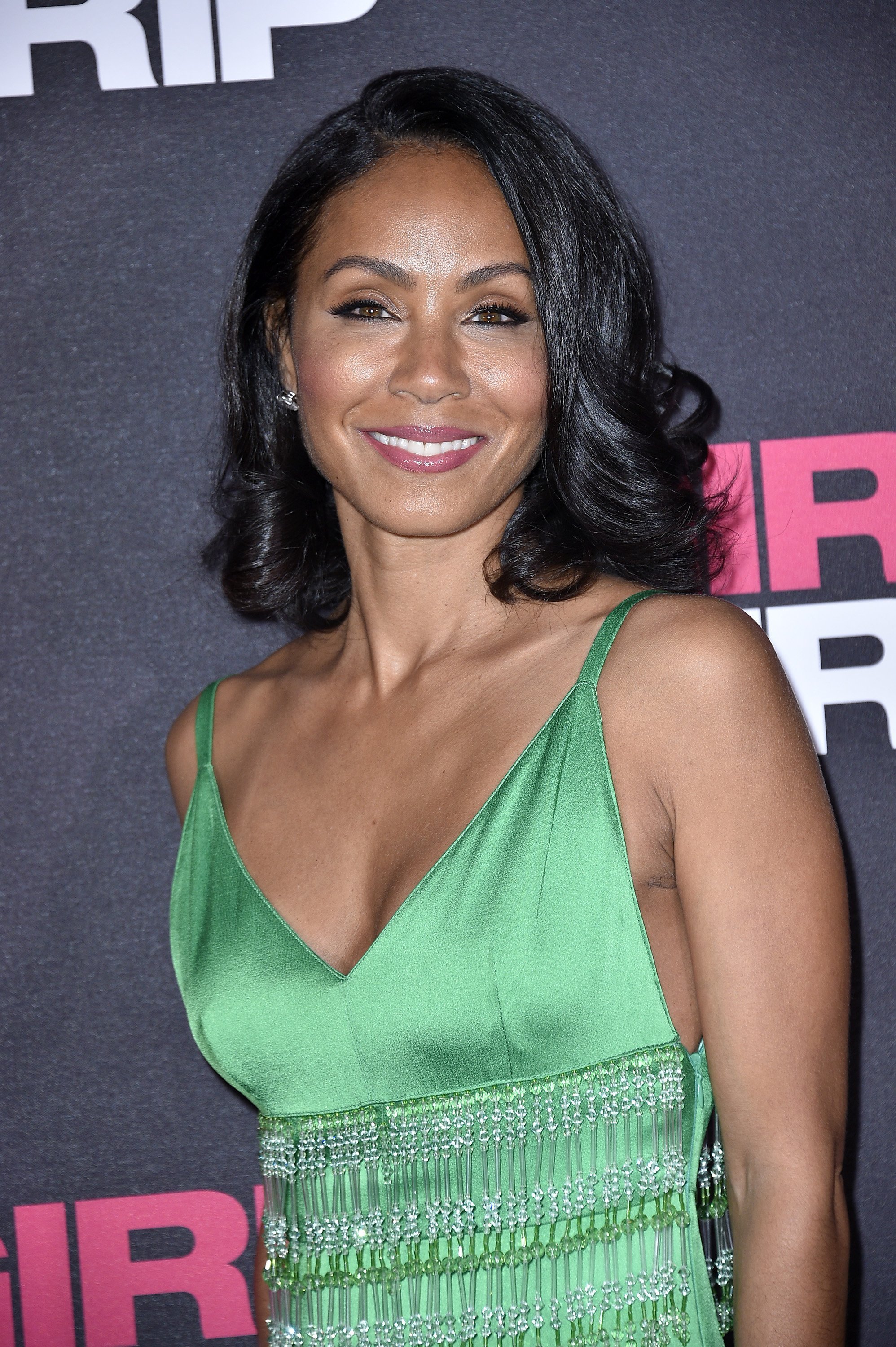 Jada Pinkett Smith at the Paris premiere of "Girls Trip" in November 2017. | Photo: Getty Images
RENEWED
Jada's hit online show which she hosts along with her mother, Adrienne Banfield-Jones and her daughter, Willow Smith has been extended by Facebook Watch for another three seasons. Deadline revealed a three-year deal has been inked between Jada and Will Smith's Westbrook Studios and Facebook.
This comes as no surprise since Jada, who is the show's executive producer has been dishing out interesting stories and tackling controversial issues on the program which launched in May 2018. It has become a platform for her family as well as other celebrities to share their personal stories and inspire others.
"I'm incredibly excited to carry the 'Red Table Talk' torch with my family in Miami.
MORE EXCITING NEWS
It is also quite a feat for Jada to announce that the show's success has given birth to a spinoff which will feature another famous family. According to the actress, The Estefans will be "coming at you 2020!" when she shared the good news on her Instagram.
"Red Table Talk: The Estefans" will be headlined by singer Gloria Estefan, her daughter, Emily Estefan, and her niece, Lili Estefan. Jada posted a photo with the three ladies and expressed her excitement in sharing her online platform with them.
"I feel so blessed to have the opportunity to work with these 3 phenomenal women! I am so happy."
THE SUCCESS OF "RED TABLE TALK"
Since its launch, "Red Table Talk" managed to amass quite a following with over 7 million followers on Facebook and a discussion group with over 600,000 members. In just two seasons, it has aired 50 episodes dealing with social and cultural issues, including topics on race, divorce, domestic violence, sex, fitness, and parenting. It also earned a nomination for Outstanding Talk Show in the 2019 Daytime Emmy Awards.
Jada is proud of her show's success. "What's most powerful for me is hearing people's stories and engaging with our fans in such a tangible way on the Facebook Watch platform," she said in a statement to Entertainment Tonight.
PASSING THE TORCH
Meanwhile, Gloria is just as thrilled to be a part of the franchise. She said in a separate statement,
"I'm incredibly excited to carry the 'Red Table Talk' torch with my family in Miami. Jada and I have spoken about this a lot and feel my daughter, niece and I can tackle issues important to us and our fans with a new and fresh voice."
The announcement of the spinoff is in response to Facebook's efforts of expanding its portfolio of unscripted shows as they bid goodbye to scripted programs such as Elizabeth Olsen's "Sorry for Your Loss." Apart from "Red Table Talk," the social media giant has teamed up with Steve Harvey to revive his daytime talk show. "Steve on Watch" premiered this month on Facebook Watch.
Please fill in your e-mail so we can share with you our top stories!