Steve Harvey Shows off His Dance Moves in Blue Suit as He Celebrates His 63rd Birthday
Steve Harvey showed off some slick dance moves and a fly suit on his birthday.
The coolest talk show host on earth - or at least the funniest - celebrated his 63rd birthday on January 17.
To mark the occasion The Shade Room reposted a clip in which Steve does the coolest two-step...
January has been a month of birthdays for the Harveys, and Steve's is only the latest celebrated in an exotic setting.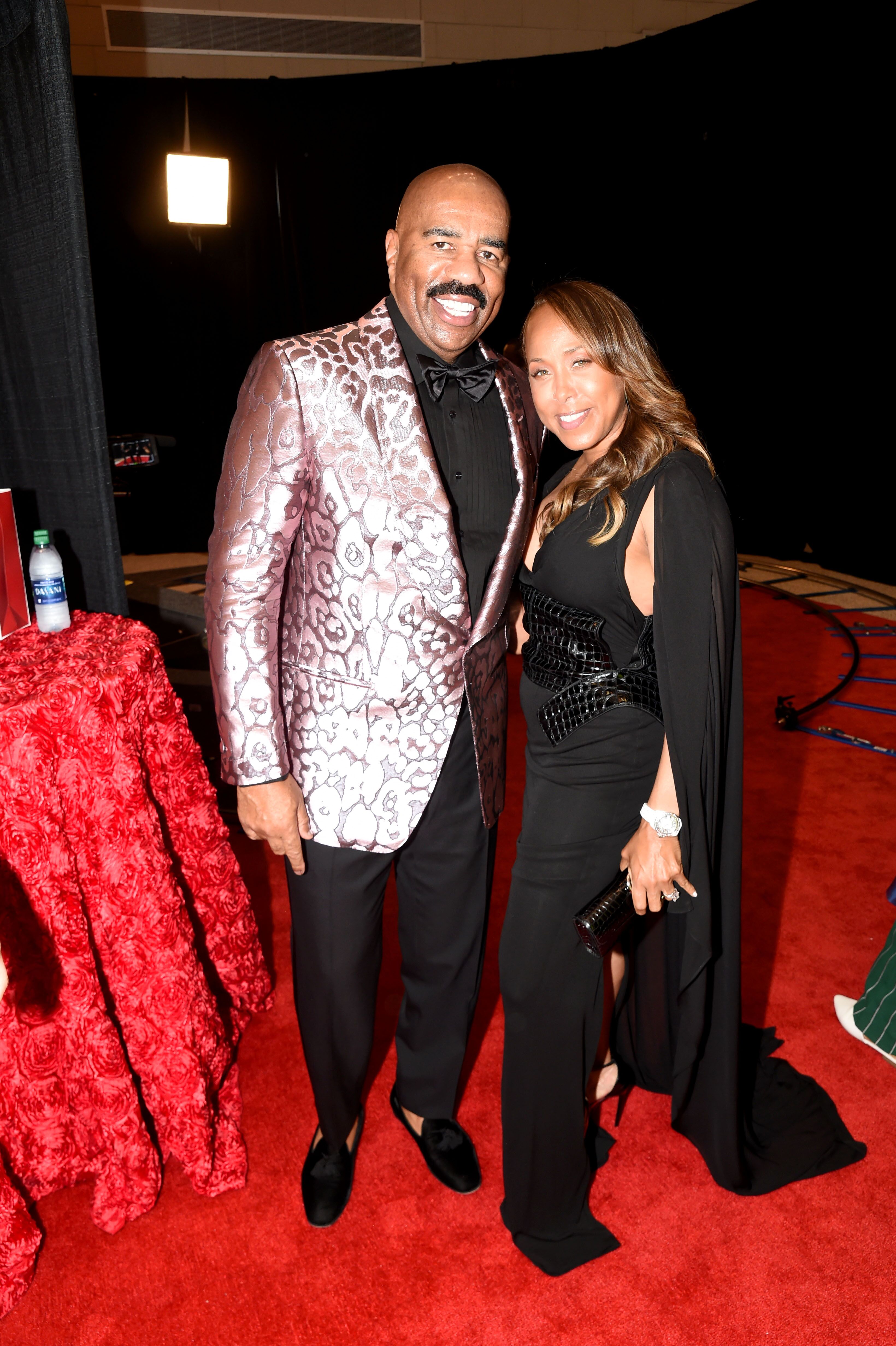 HAPPY BIRTHDAY STEVE HARVEY
In the clip, Steve, wearing a slick suit and looking sharp, essays a two-step in front of a full-length mirror.
The post garnered over 1,4 million views and hundreds of appreciative comments and congratulations for Steve from his fans.
CELEBRATING IN SOUTH AFRICA
Marjorie shared several posts that suggest that the happy couple and their family celebrated the unique occasion with a holiday in South Africa. Marjorie's message to Steve is geo-located as Johannesburg.
Marjorie also shared a snap of the menu for Steve's birthday dinner which consisted of a five-course meal of traditional cuisine from West, East, North, Central, and of course, South Africa, each accompanied by a special vintage.
STEVE HARVEY DANCES FOR JOY
Life has been good for Steve, and he admitted as much in a recent interview with Ellen DeGeneres in which he revealed that he feels great at 63, and as fit and energetic as ever.
His happy two-step reflects his professional accomplishments and his personal happiness, which he attributes to his happy marriage to Marjorie.
Steve met Marjorie briefly for the first time in 1990 at a comedy show, but the two lost touch and only started dating in  2005. 
Two years later they married and initiated what Steve claims has been the most successful and blissful time of his life.
Happy birthday, Steve, and long may you dance!
HARVEY FAMILY BIRTHDAYS
January has been a month of birthdays for the Harveys, and Steve's is only the latest celebrated in an exotic setting.
First, it was Marjorie Harvey's father who turned 85. The Harvey family flew to Jamaica to celebrate Mr. Bridges' birthday, and just days after that, their daughter Lori turned 23.
Lori also chose to head for Jamaica, but instead of her grandparents and parents, she flew in a rose-strewn private jet with her current boyfriend, Future.
Lori shared some steamy snaps of herself with the father of 8 and has garnered considerable criticism. In comparison, her step-dad's birthday was pretty tame...