Lori Harvey Shares Video of Rapper Future Kissing Her Cheek in Jamaica as She Celebrates Her 23rd Birthday
Lori Harvey celebrated her birthday in Jamaica with rapper Future.
Model Lori Harvey celebrated her 23rd birthday by taking a trip to sunny Jamaica with her boyfriend Future and her friend Teyana Taylor.
Lori shared snaps from her tropical getaway and a sweet video clip that shows how close she and Future are getting...
Lori started dating Future a few months ago, after breaking up with music mogul, Sean "Diddy" Combs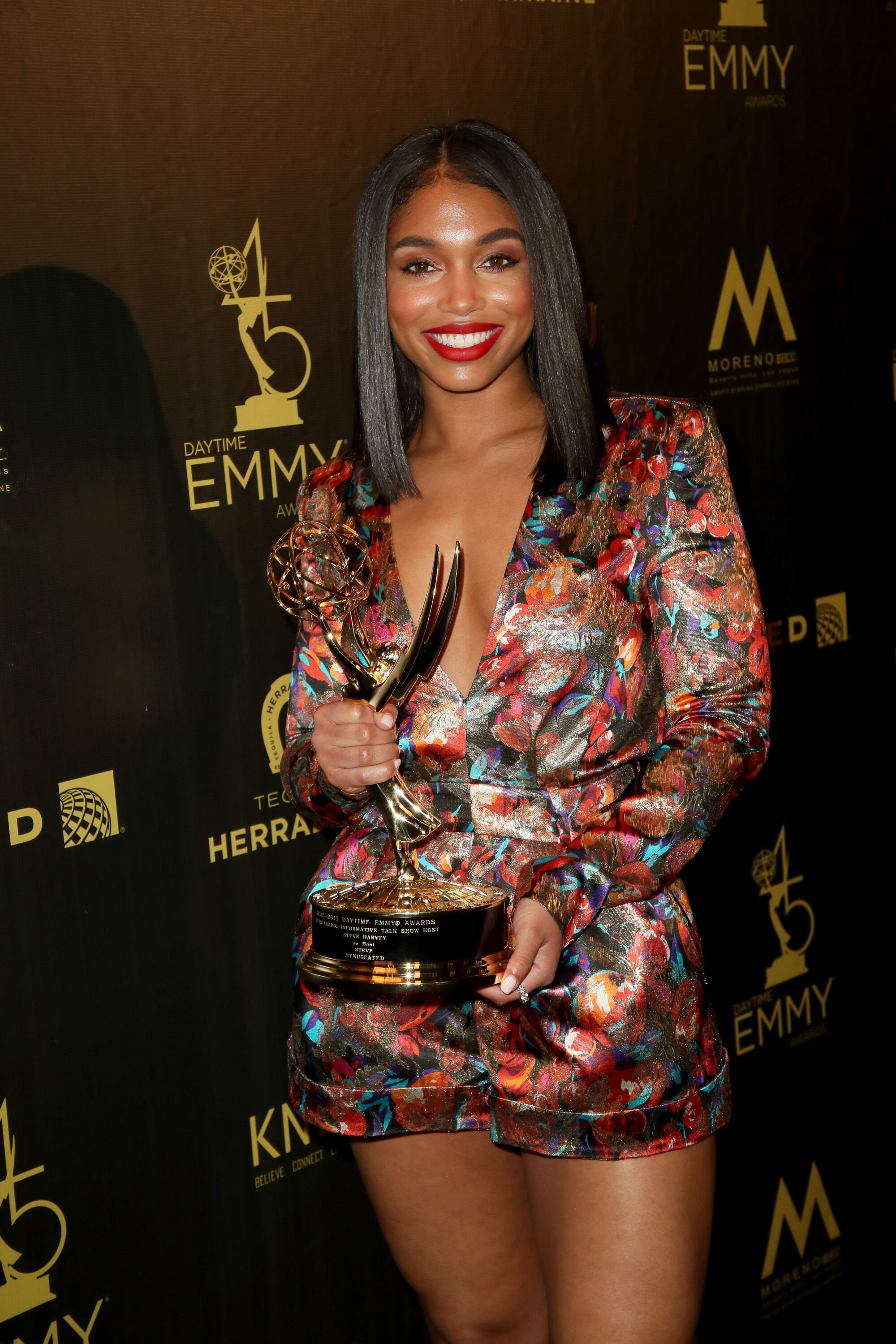 LOVE IS IN THE AIR IN JAMAICA
Lori and Future flew to Montego Bay, Jamaica on a private jet, and the rapper set the mood for romance by filling the plane with rose petals.
The loved-up couple were accompanied by a group of Lori's friends and hosted a party in a lavish mansion decorated with gold balloons and white roses.
Lori shared a video of herself entering her room, which Future had strewn with more rose petals and lit by candles. The rapper, 36, who has six children with six different women, seems to be going all out to romance Steve Harvey's daughter...
BIRTHDAY IN PARADISE
Lori shared several snaps of the incredible views from the mansion, and of herself enjoying the Jamaican sunshine, and one video clip that went viral of Future sweetly kissing her cheek.
FUTURE SHARES PDA SNAP
While Lori was careful not to post any photos featuring Future, the rapper wasn't as coy.
Future shared a photo taken of himself and Lori in the mansion's swimming pool looking very intimate...
Lori started dating Future a few months ago, after breaking up with music mogul, Sean "Diddy" Combs and celebrated the New Year's with the rapper in Las Vegas.
Lori spent time with her mom Marjorie and dad Steve Harvey who were also in Jamaica to celebrate her grandfather's 85th birthday.
LORI HARVEY RETURNS TO INSTAGRAM
Lori Harvey took a break from Instagram in October 2019, after she was arrested by the Beverly Hills Police Department after fleeing the scene of an accident.
Lori was involved in an accident with a parked vehicle and when her car overturned, she panicked and fled the scene.
According to Lt. Elisabeth Albanese of the Beverley Hills Police Department, the socialite abandoned her car illegally but was identified by a witness at the scene.
Lori was detained by the BHPD briefly and then released. She is due to present herself in court on January 21, 2020.