Will & Jada Pinkett Smith's Daughter Willow Shows off Her Vocal & Guitar Skills in Recent Video
Just like her brother Jaden, Willow Smith is also a talented musician. She showed off her musical abilities in a recent video she shared on Instagram for the rest of the world to see. 
Willow Smith is musically-inclined just like her brother Jaden, and while she's been touring and performing on-stage in the past couple of weeks, she decided to show off her skills through a casual Instagram video that her fans could enjoy.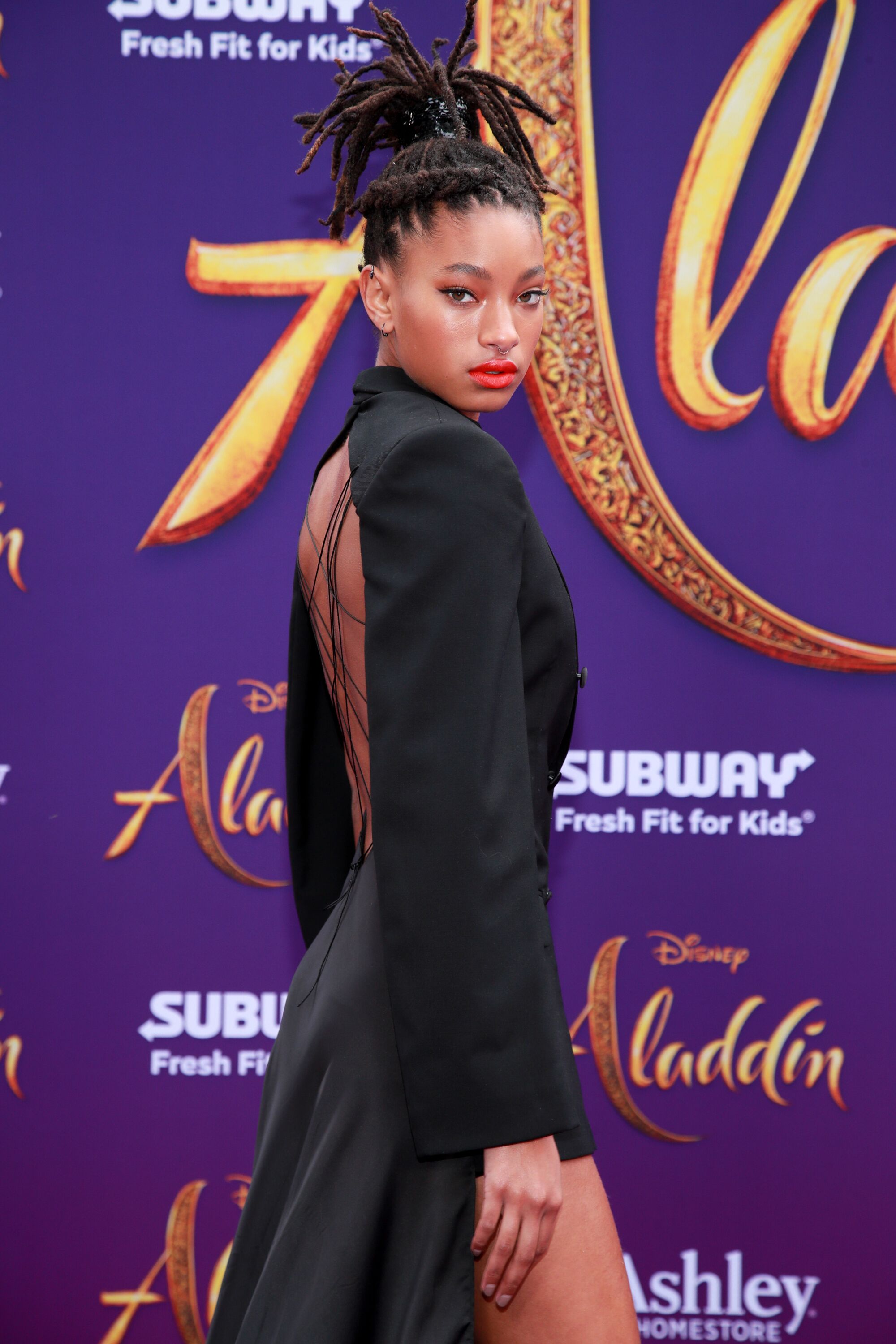 WILLOW'S MUSICAL TALENTS
Hoping to "show herself some love" and encourage herself to keep pursuing music, Willow posted the video where she clearly enjoyed singing the tune. 
"Tryna show myself some
Willow has been sharing her skills frequently in the past month, as during Christmas time, she and her dad Will Smith decided to do some karaoke. 
CELEBRATING CHRISTMAS AS A FAMILY
Swaying back and forth as they sang Will and Willow enjoyed their father-and-daughter bonding moment as proud mom Jada filmed the whole thing, calling it "Jadachella."
While she has some gigs of her own, her brother makes sure to bring her along to his gigs, especially those that he knows she'll enjoy. Back in April, the sibling duo performed in Coachella, as Willow supported her brother. 
WILLOW IS LIVING HER BEST LIFE
The 19-year-old did an aerial stunt opening solo, which welcomed her brother who also had his own aerial stunt - as he sang on top of a white Tesla that hung in the air. 
Clearly, Willow Smith is having the time of her life. However, her mom Jada Pinkett-Smith was once the topic of controversy after child protection services accused her of not feeding their daughter properly. 
SETTING THINGS STRAIGHT
Of course, Pinkett-Smith was angered after receiving the message from the officer but made sure to play nice at the same time. Instead, she said: 
"I was looking at the lady, and the whole time I was thinking, 'You could be helping so many kids right now, and you're wasting your time with a child who has everything…'"
In the end, they were able to resolve things and all was well in the Smith household once again.