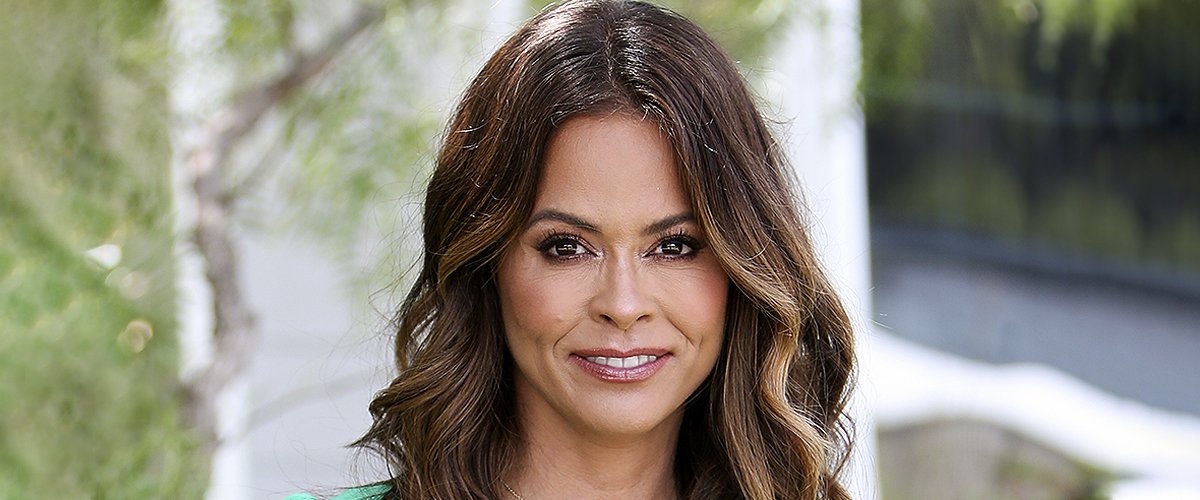 Getty Images
Inside the Marriage and Sudden Divorce of Former 'DWTS' Host Brooke Burke from David Charvet

Brooke Burke's marriage to David Charvet lasted for as long as they were happy to stay married and ended when things between them became too broken to be fixed.
When marriages break apart, those involved always cite irreconcilable differences as the reason behind their breakup. Very few people give an in-depth explanation of what led to the differences.
For former DWTS co-host, Brooke Burke and her ex-husband, David Charvet, their differences, which they both couldn't reconcile with, is the reason why their marriage of almost seven years fell apart. Their marriage worked until it didn't.
A BEAUTIFUL WEDDING DOES NOT EQUAL FOREVER
Brooke and David began their relationship in 2006. David Charvet is an actor famous for appearing on the hit TV show, "Baywatch" in '89, and "Melrose Place" in '92.
He is of French descent, and also has the movie, "Star Wars Episode 1: The Phantom Menace," and the feature film "Prisoners of the Sun" to his credit.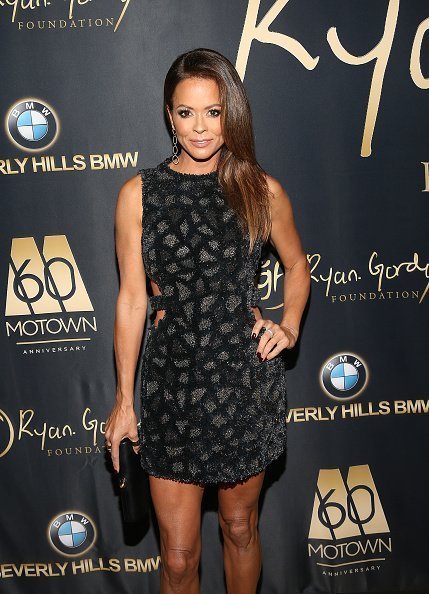 Brooke Burke attends the Ryan Gordy Foundation "60 Years of Motown" Celebration on November 11, 2019 | Photo: Getty Images
David is also a rock artist, and at the time, he began dating his ex-wife, he was more of a musician than an actor. The two dated for five years and welcomed a daughter, Rain, and a son, Shaya, within that time. They tied the knot in 2011, on a boat in a beautiful sunset ceremony in St. Barts.
If beautiful wedding ceremonies meant a marriage would last forever, then Brooke Burke and Charvet would still be together. But it doesn't, and by January 2018, the couple had quietly separated, and the TV host filed for divorce.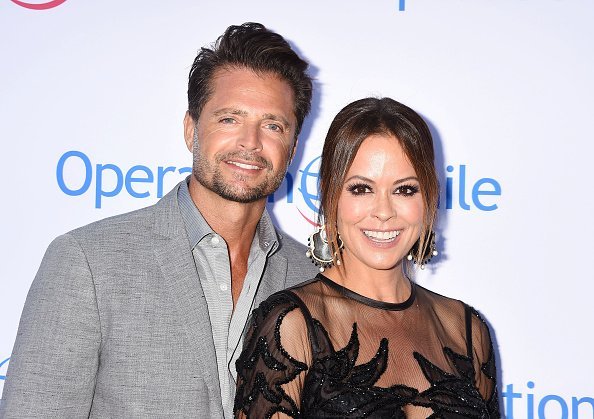 Brooke Burke and David Charvet attend Operation Smile's Annual Smile Gala on September 9, 2017 | Photo: Getty Images
TWICE WASN'T THE CHARM
The divorce document didn't state when or how things went wrong in the marriage, but Brooke Burke's husband was willing to settle matters quickly and quietly.
The TV host asked the court to grant her and David joint physical and legal custody of their children. She didn't ask for spousal support outright but left it to the court to determine if she should get any.
While the divorce was pending and during their period of separation, the former couple took their children to the Operation Smile benefit in Park City, Utah. Brooke was without her wedding ring but got along significantly with David.
The TV personality was deeply saddened by the divorce, as it meant that she failed twice as a married woman. She was previously married to plastic surgeon, Garth Fisher, with whom she shares daughters, Neriah and Sierra.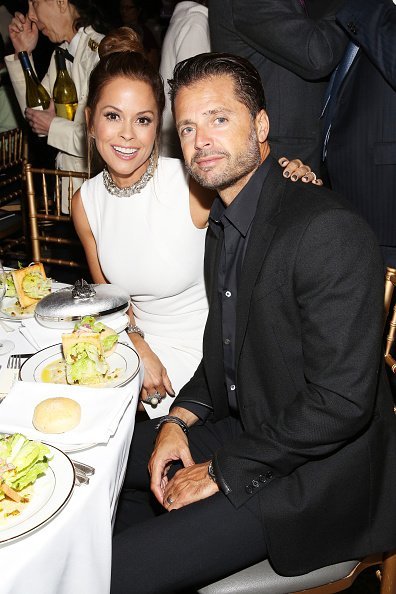 Brooke Burke and singer David Charvet attend the World of Children Awards Ceremony on October 27, 2016 | Photo: Getty Images
KIDS TOP EVERYTHING ELSE
Although she was sad, Brooke told People at the time that her split from her second husband was necessary. She also noted,
"It's a major change, and it is very fresh. But I am trying to walk through the door and understand those necessities."
She added that it was the right time to make a change, and it was for the good of everyone involved. Brooke and her ex remain a family, and they maintain a loving relationship for their children.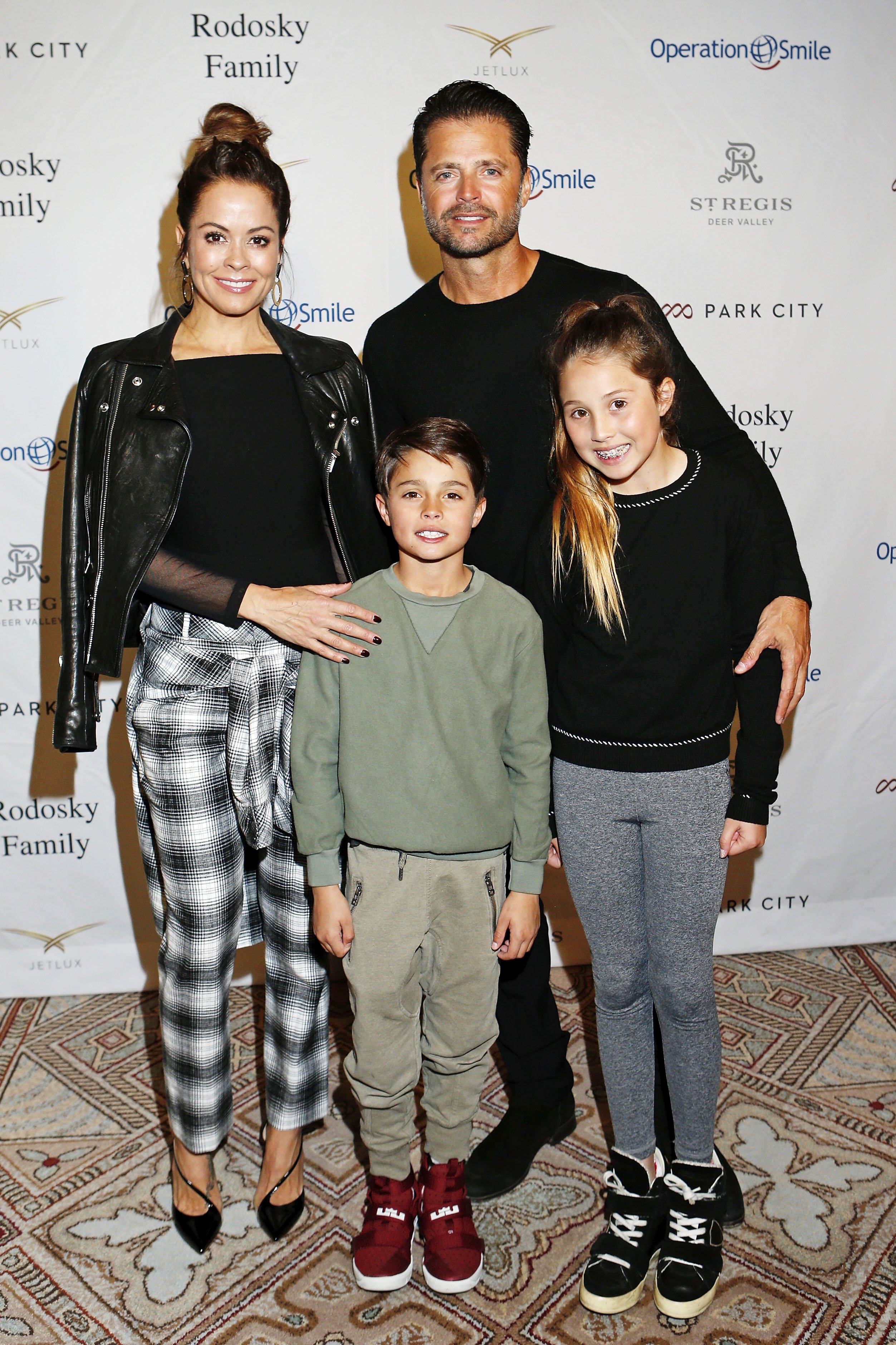 Brooke Burke and David Charvet Operation Smile's Celebrity Ski & Smile Challenge. | Source: Getty Images
Brooke Burke's kids come first on her priority list. She takes motherhood seriously and relates to her children in different ways, depending on their personalities.
As the TV personality once put it, when she thinks she has figured out an aspect of her child's behavior, she discovers something new. Thus, she learned not to use the same training tactics with her four children.
LIVING HER BEST LIFE
Brooke is happily living her life as a single mom, and although she said in August 2019 that she is waiting for someone special, she found him less than three months after. She started dating Scott Rigsby and stepped out with him in November to a charity event in LA.
Born in September '71, the Los Angeles resident started as a model. She modeled for top brands like Ford, Wilhelmina, Coca-Cola, and M Professional Cosmetics, amid others.
Brooke ventured into acting in 2004 with the movie, "Dodgeball." She appeared in season 7 of DWTS, where she took home the Mirrorball with her professional dance partner, Derek Hough.
From season 10 to 17, she served as a co-host alongside Tom Bergeron. Since then, the model turned actress turned TV personality has focused on her fitness brand and children, happily living her best life.
Please fill in your e-mail so we can share with you our top stories!