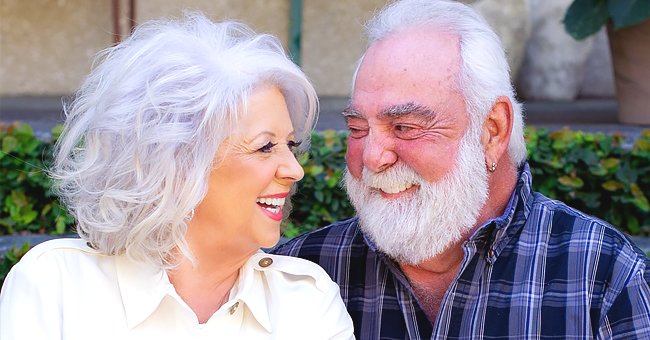 facebook.com/Paula Deen
Paula Deen Got Married for the 2nd Time in 2004 - Meet Her Husband Michael Groover
They say love is sweeter the second time around. Coming from failed relationships, love blossomed again for Paula Deen and Michael Groover as they got married in 2004.
Their marriage has remained solid even after 15 years. Deen, a famous TV chef, posted a sweet photo of her and husband Groover in Savannah, Georgia, on Instagram.
Deen wore a fresh white polo sleeve beside Groover, who wore a blue plaid. "I hope you're enjoyin' your weekend with someone who makes you happy," she captioned on her post.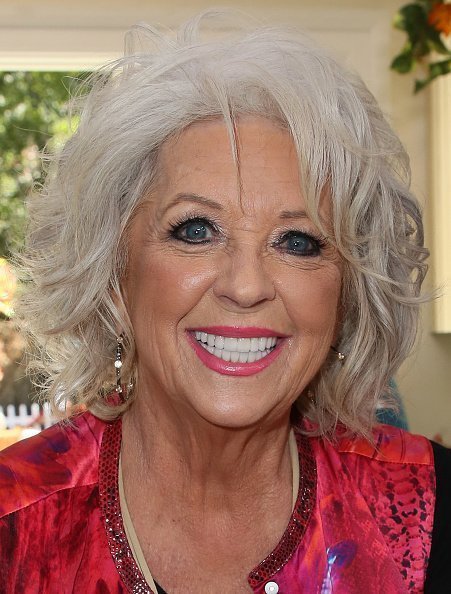 Paula Deen at Hallmark's 'Home and Family' in Universal City, California. | Photo: Getty Images
DIFFERENT CAREER BACKGROUNDS
Most of her Instagram followers adored the couple's happy relationship. "Such an adorable couple," one Instagram follower commented.
Deen is one of the world's most famous television chefs and is known for her good old homestyle Southern cooking. But her career seems completely different from Groover's!
Some people would say that Groover was a teacher or a chef like Deen. But Groover worked as a tugboat captain.
PAST MARRIAGE
While Deen works in front of the camera, Groover is a low-key type of guy who enjoys solitude. They really are opposites attracted to each other.
Before Groover, the American cooking show host was married to singer Jimmy Deen for 34 years, as reported by Mashed. They bore two children but got divorced in 1989 as their marriage was not a happy one.
Deen's two sons accepted and welcomed Groover in the family. It was a huge joy for Paula to have supportive children.
HOW THEY MET
They first encountered each other when the TV host's dog got out of her house and ran towards Groover's yard. Because of the encounter, he invited her for a tugboat ride the next day, which became their first date.
He got smitten by Deen's beautiful blue eyes and legs on the day they met. They eventually got married in 2004 and were served with the best wedding menu, as reported by Delish.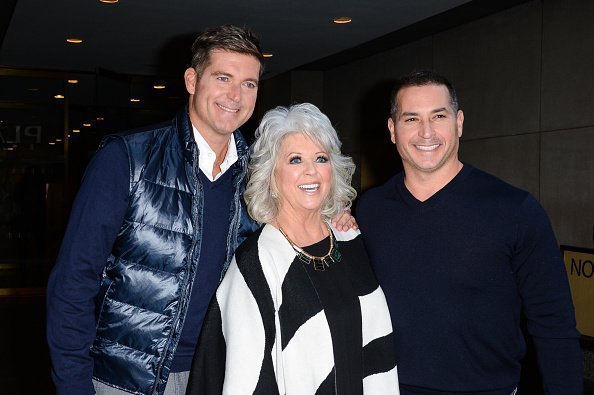 Jamie Deen, Paula Deen, and Bobby Deen at the NBC Rockefeller Center Studios in New York City. | Photo: Getty Images
Deen's two sons accepted and welcomed Groover in the family. It was a huge joy for Paula to have supportive children.
Groover even wrote a memoir book called "My Delicious Life With Paula Deen." The book consists never before shared stories of his life, their marriage, as well as recipes for Deviled Crab and Banana Pudding.
Deen gifted Michael a deed to their Savannah house in 2015 as a way of showing love and affection. Because of this gift, divorce rumors were reported, but none of these were proven, as reported by Yahoo.
Last year, Paula uploaded a stunning photo of her while being cuddled up by her sweet husband. In the photo's caption, she shared that there's nothing better when one finds his or her true love.
Please fill in your e-mail so we can share with you our top stories!