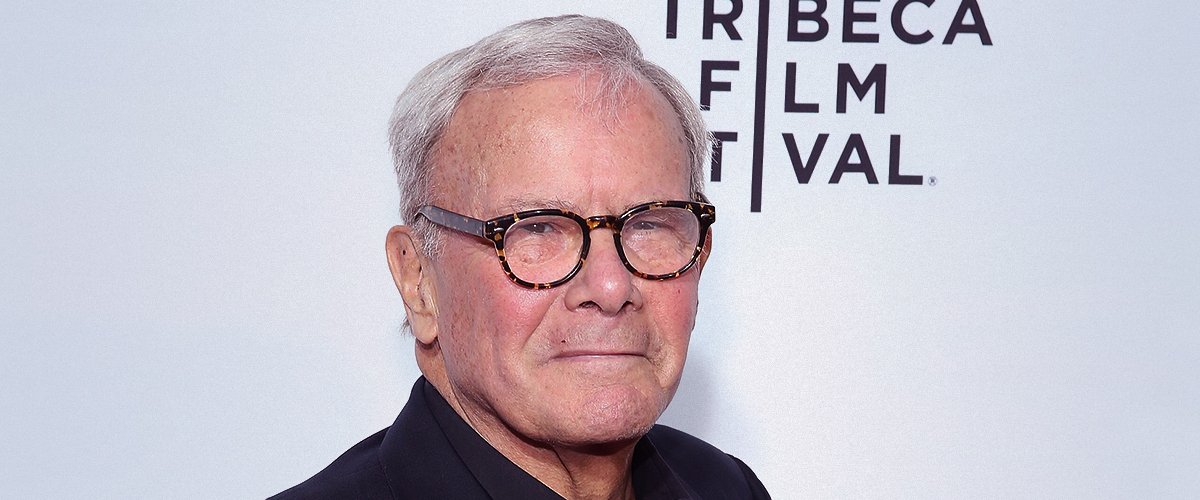 GettyImages
Meet 'Today Show' Ex-Anchor Tom Brokaw's Beautiful Daughter Sarah Who Has an Adorable Son
Former "Today Show" anchor Tom Brokaw is the proud father of three grown-up daughters whom he shares with his longtime wife, Meredith Lynn Auld. Sarah Brokaw, their youngest, is a successful author, licensed therapist, and mother of one adorable child.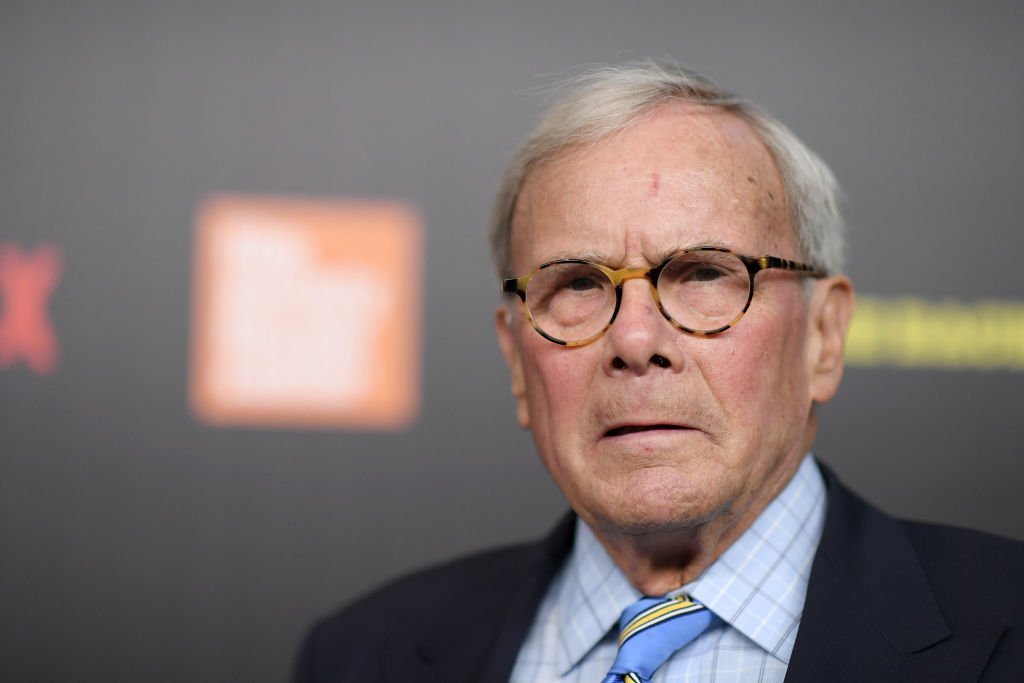 Tom Brokaw attends the "Five Came Back" world premiere at Alice Tully Hall at Lincoln Center on March 27, 2017 | Photo: GettyImages
TOM BROKAW'S CAREER
During his two-decades-long career, Tom Brokaw got to cover some of the most important events in history, including the fall of the Berlin Wall and the terrorist attacks of September 11, 2001, before officially retiring in 2004.
He started as a radio DJ in college and worked his way up to TV, starting as the editor of a morning news program in Nebraska. He also worked as a news anchor in Atlanta and was a KNBC late-night presenter in Los Angeles.
In the early '70s, he started working as a correspondent for NBC in Washington and got to cover the Watergate scandal, among other top stories.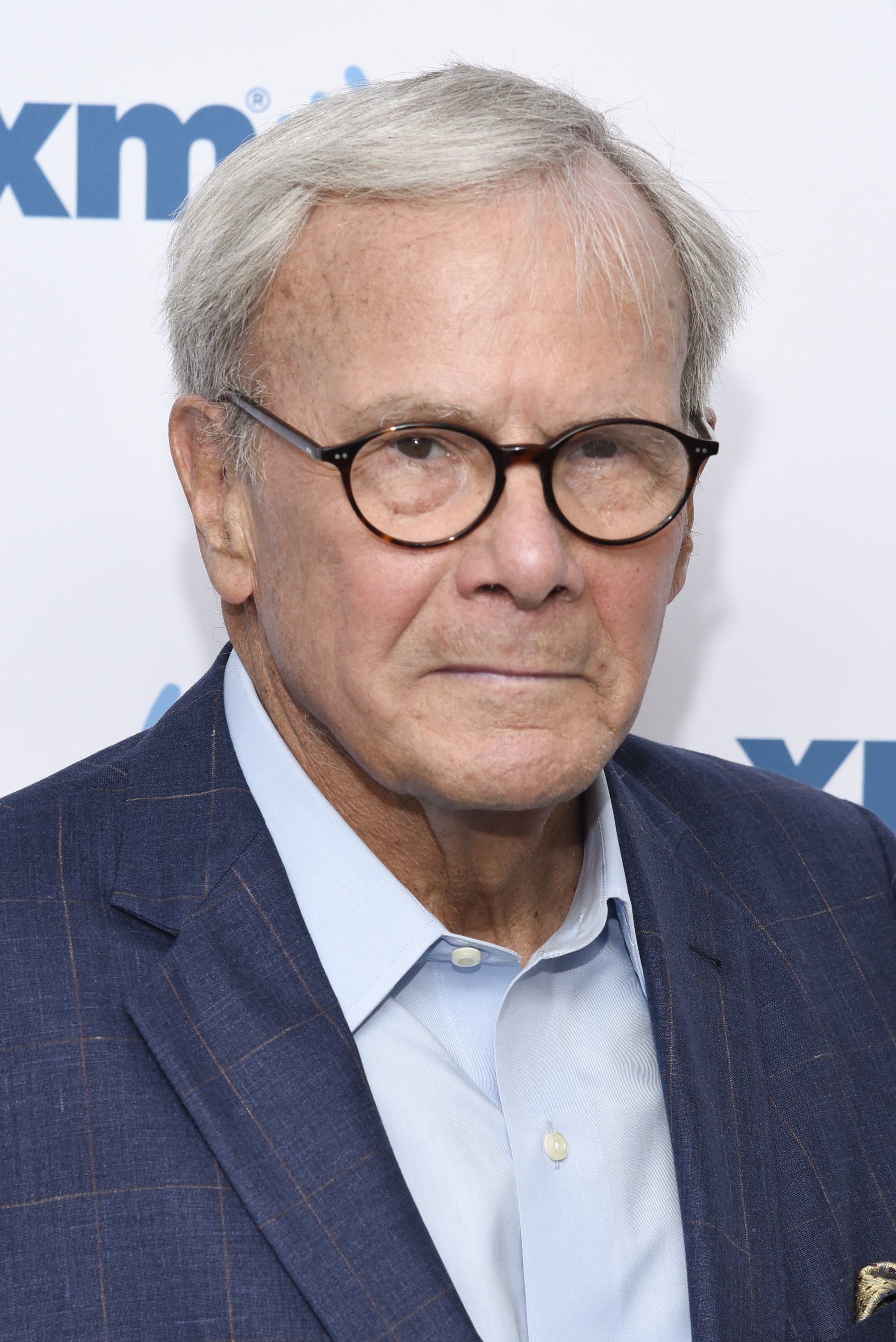 Tom Brokaw visits at SiriusXM Studio on May 9, 2016 | Photo: GettyImages
He was an anchor on the "Today Show" from 1976 to 1982, and that same year, he became the co-anchor of NBC "Nightly News" alongside Roger Mudd, a role he would keep until 2004.
Brokaw is also the author of six best-sellers and received the Presidential Medal of Freedom.
HIS FAMILY
Tom Brokaw has been married to wife Meredith Lynn Auld for 56 years. Auld is a former Miss South Dakota, a book author, and a toy store owner.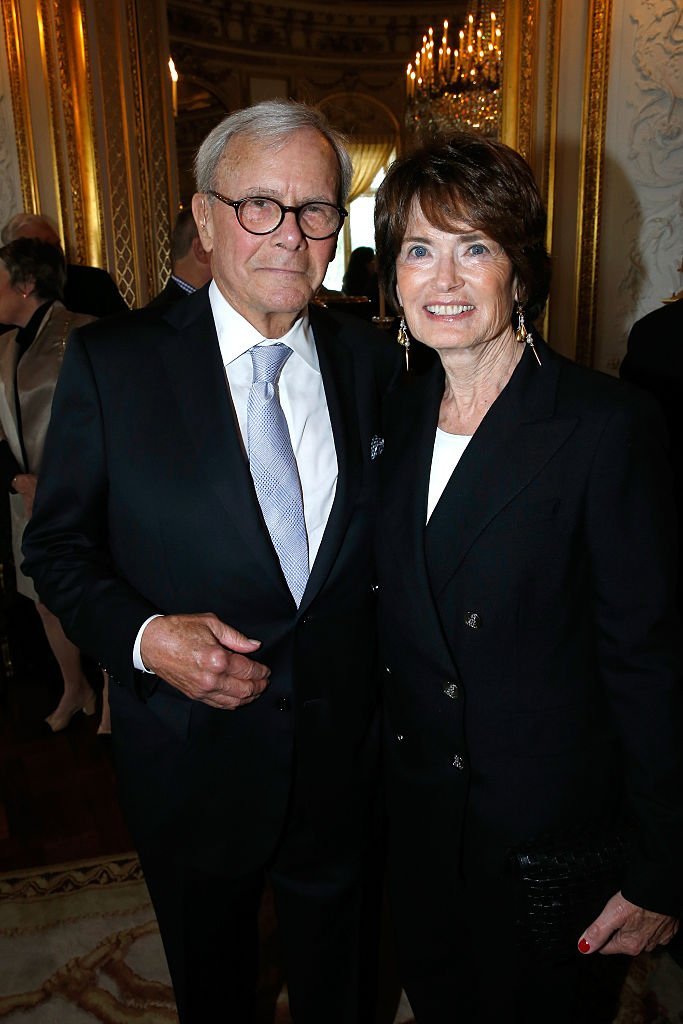 Tom Brokaw and his wife Meredith Lynn Auld attend Tom Hanks, Tom Brokaw & Gordon "Nick" Mueller receive the Legion d'Honneur Medal at Palais de la Legion d'Honneur in Paris on May 19, 2016 | Photo: GettyImages
They have three daughters, Jennifer, Andrea, and Sarah, and five grandchildren in total.
Neither of the girls followed Tom's steps into the entertainment industry, but they are all successful professionals in their respective areas.
Jennifer is an emergency physician, writer, and speaker, while Andrea used to be senior vice president of interactive media at Warner Music Group. Each sister has two daughters.
MEET THE YOUNGEST
Sarah Brokaw is a licensed therapist and coach. She graduated from Duke University, earned a master's degree in social work from NYU, lived in Japan, and received her License in Clinical Social Work in both New York and California.
On top of that, she's a Professional Certified Coach (PCC) and completed training at the National Institute for Psychotherapies psychoanalytic.
She's also the mother of 6-year-old son Archer, although she's not married. Still, Sarah seems to have an excellent relationship with the father of her child, model, and interior designer Adrian Wyess Chang.
SARAH'S CAREER
Aside from working with couples, Brokaw's work with middle-aged women led her to write the best-selling book "Fortytude: Making the Next Decades the Best Years of Your Life— Through the 40s, 50s, and Beyond," right after she turned 40.
As part of her writing process, Sarah facilitated discussion groups with women all over the U.S and some individual interviews with women from different backgrounds that shared the same fear: reaching their 40s.
"Research is me search, as they say," she told USA Today. "It was a way to help myself. It was scary to see what was happening to me because of my age. It was helpful and revitalizing."
Following the success of the book, Sarah created the Shared Secrets podcast, where she has open conversations with guests, both men, and women, that she hopes will empower others to share their secret wisdom.
She wrote on her website:
"The purpose of the book and the podcast series are to help us remove our hands from our eyes and face our fears—and moreover, to transcend them. The truth is that our 40s can be a decade of loss, but those years also hold the potential to be a time of tremendous gain."
HER RELATIONSHIP WITH TOM
Sarah has a close relationship with her parents, and they've always been incredibly supportive of her career, even when she wasn't sure what life would look like for her.
"My sisters followed paths that were very similar to my parent's paths," she told The Women's Eye. "They started dating, got married, and had kids. My parents were familiar with that, but the way that I navigated my life was so different."
Sarah said Tom and Meredith were strict parents that set certain expectations their daughters had to meet. But they weren't unrealistic expectations.
"In retrospect, I think he did the smartest thing," Sarah said of her father. "I think that I have to give him a lot of credit for being very open to how I've navigated my own path."
TOM BROKAW'S HEALTH SCARE
In 2013 Tom was diagnosed with multiple myeloma, a cancer of the plasma cells in the bone marrow. And although he tried to keep the disease a secret from his children, Sarah realized something was wrong really quick.
Brokaw was leaning in to give Sarah's then 6-months-old son a kiss when his body convulsed. He collapsed soon after and was rushed to the Mayo Clinic in Minnesota.
"It was awful, especially since [Archer] was only six months [old],'' Sarah Brokaw recalled on "TODAY." And continued:
"And I was mad, too. I thought, 'You only had six months with him.' I wanted to envision you playing baseball with him and fly fishing, and not knowing if that was ever going to happen."
In December 2014, Tom announced cancer had gone into remission, but he has to follow a strict maintenance program for the rest of his life to keep it that way.
Please fill in your e-mail so we can share with you our top stories!