Jessa Duggar from 'Counting On' Shares Stunning New Photos of Her Daughter Ivy Jane and Sons Spurgeon & Henry
Jessa Duggar's kids looked breathtaking in new photos the mom-of-three shared with fans via Instagram. Little Ivy Jane's photograph was especially captivating.
On Wednesday, Jessa Duggar took to Instagram to grace fans with the most precious photographs of her children. They're the first portrait-like pictures for the new year. 
Jessa, 27, and her husband Ben Seewald, 24, are parents to Spurgeon Elliot, four, Henry Wilberforce, two, and an only daughter, Ivy Jane, seven months. The post is found below.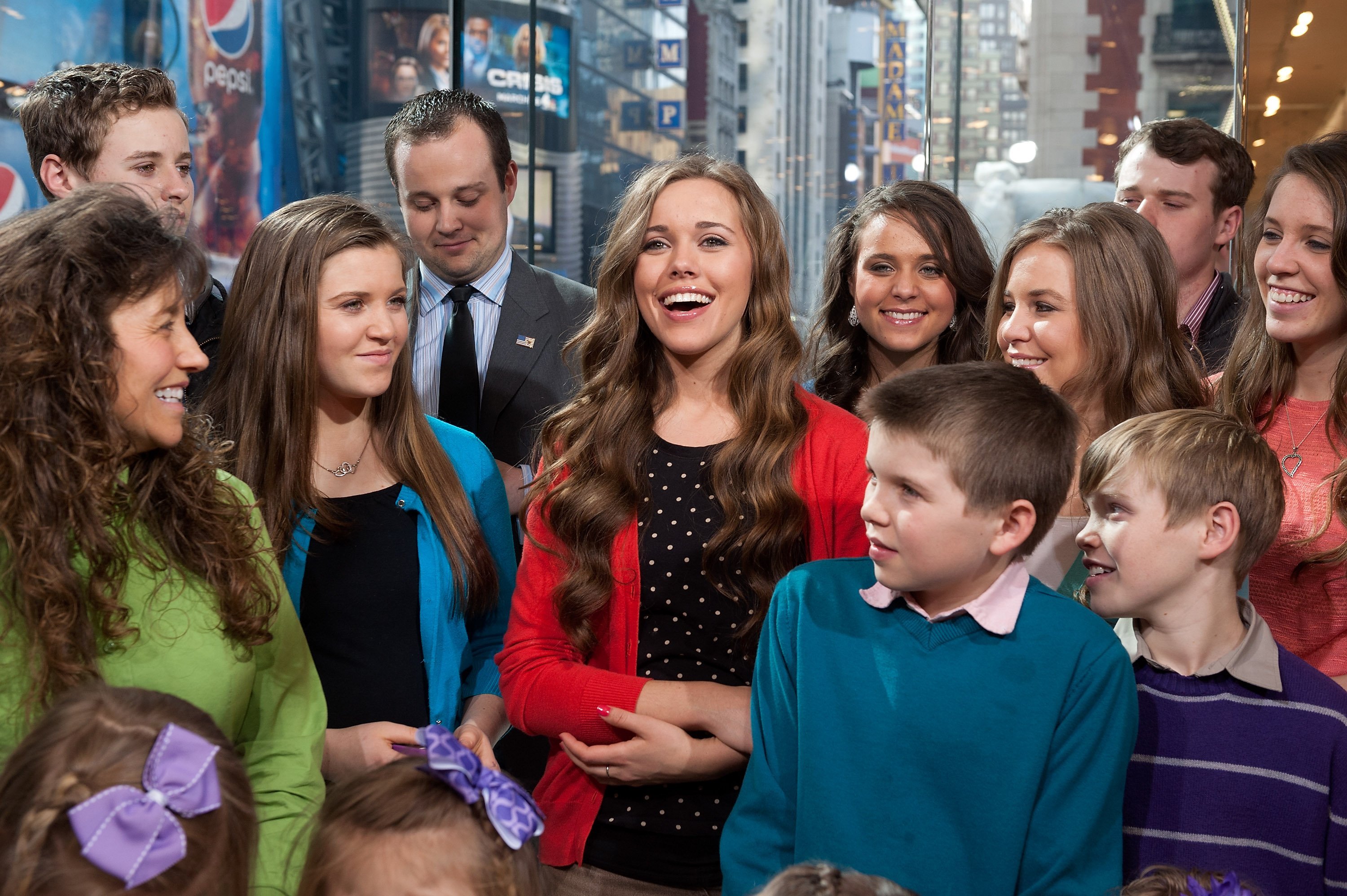 Ivy Jane is beyond cute
The first post the "Counting On" star shared featured two slides of her firstborn daughter Ivy Jane. In the first picture, the adorable girl sat in a highchair wearing a grey long sleeve blouse. 
The cuteness levels were off the carts as she sat with a toothless smile on her face looking towards the camera. Her bright, big, blue eyes were beyond heart-melting. 
Ivy held onto an orange bell paper in the shot. In the second slide, her mouth was on the pepper. Again, her precious round eyes were a sight to behold.
Spurgeon and Henry show brotherly love
A few hours later, Jessa shared a photo of her two sons as they stood outside. Brown-haired Spurgeon wore a plaid button-down shirt underneath a black sweater and dark pants.
In a heartwarming gesture, he put his arm around his younger brother Henry, who wore a white button-down shirt and a gray jacket. The blonde toddler and his big brother both wore smiles. 
"Brothers. Best friends," Jessa wrote in her caption. The brotherly duo indeed looked like they genuinely enjoyed taking the photo. In the comments, fans doted on the pair.
Viewers grind Jessa and Ben over jobs
"Counting On" viewers loved seeing the family update, especially since the TLC show has only just returned to the air. However, some are still critical of the young couple. 
Jessa and Ben both appear to not have jobs outside of the show — a fact that annoys some. As a result, followers have been asking them what they do for money. 
As in her prior post, Jessa sometimes gives fans a look into her thrift-shopping habits. Yet even underneath that, one person inquired about the couple's means of living.

Fans get worried over Jessa
Just disappearing from social media for too long will cause some fans to start asking questions. For instance, last August, fans were on edge when Jessa disappeared for a month. 
Her parents gave an update, saying Jessa was busy caring for kids. Eventually, the beloved star re-emerged in a photo shared by her sister Joy-Anna and with her own post. 
Fans expressed their relief in the comments — and complimented the sibling's photo, of course. The public can catch "Counting On" on Monday nights at 9/8c on TLC.