Kandi Burruss' Baby Daughter Blaze Tucker Shows off Her Adorable Smile in New Video
A new photo on Baby Blaze's Instagram page showed her sporting an enchanting smile, which captivated the hearts of fans. 
Kandi Burruss's new baby, Blaze Tucker, had fans in a "blaze" after a new video of her was shared on Instagram. The video which was on the baby's official page had her looking directly into the camera while someone played with her until she flashed a toothless smile.
The caption indicated that big sister Riley must have been the reason behind the heartwarming smile.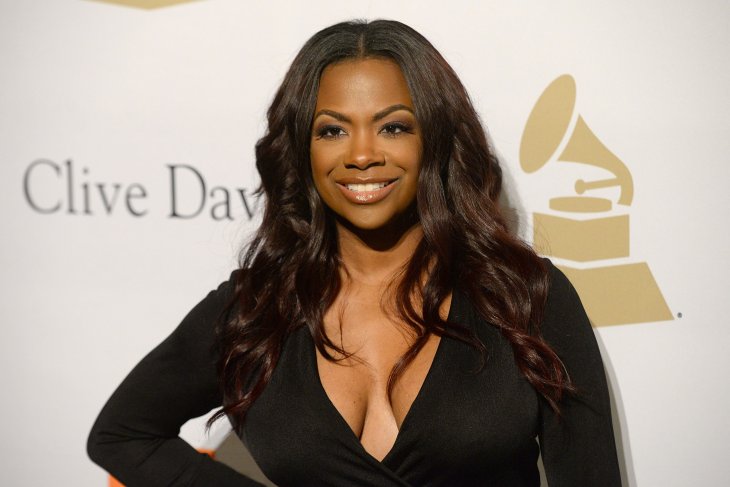 BLAZE TUCKER 
Blaze Tucker is the new bundle of joy born to reality mogul, Kandi Burruss, and her hubby, Todd Tucker. The couple welcomed their baby via surrogacy in November 2019. Kandi announced Blaze's birth on Instagram while debuting her in a post: She wrote:
"Our little angel is doing well! She was born yesterday 11-22-19 at 6:54 pm. 8lbs and 1oz! Her name is Blaze Tucker."
Burruss experienced some complications with the birth of her young son, Ace Tucker, and this resulted in she and Todd opting for a surrogate.
Although the new mom was bothered about giving birth through the mainstream method, her baby girl was delivered healthy.
BLAZE IS A SPLITTING IMAGE OF MOMMY
In constant awe of her baby daughter, the celebrity mom shared a throwback video of herself as a toddler on Instagram, and the striking resemblance 
was amazing.
Kandi shared some facts surrounding surrogacy, which many people might not be privy to.
In the video, Kandi morphs from being a toddler to her present self while the final image showed Blaze.
Fans were amazed at how the mother-daughter duo could pass for twinnies, and they all agree Blaze is the spitting image of the "Xscape" singer.
BLAZE ISN'T THE ONLY TWINNIE MOMMY HAS
A recent photo that Kandi shared had fans gushing over how much resemblance Riley held to the Hollywood star.
Although she got admirable comments from Instagrammers, one overwhelming fact for fans was the resemblance between them. Kandi and her daughter could pass for twins, and fans agreed with this.
KANDI'S JOURNEY TO SURROGACY 
After Burruss and Tucker tied the knot in 2014, several attempts to have babies proved futile, and Kandi opted for the IVF method, which resulted in the birth of her son, Ace.
The mom-of-three underwent surgery to get rid of her uterine fibroid before having her son. However, after the couple decided on an addition, they concluded the risks were too high and decided on surrogacy.
KANDI EDUCATES ON SURROGACY 
Surrogacy is a birthing method that involves placing an embryo from a couple into the birth mother through in vitro fertilization (IVF).
Kandi shared some facts surrounding surrogacy, which many people might not be privy to. Kandi made it known that surrogacy mainly involves the safety of the birth mother.
The implication of this is that if the birth mother feels threatened by carrying the fetus, she could choose to have it terminated.
Although Kandi didn't experience the natural part of the pregnancy, the emotional part wasn't easy on her. The TV personality always faced criticisms over her decision, but in the end, it was worth it.