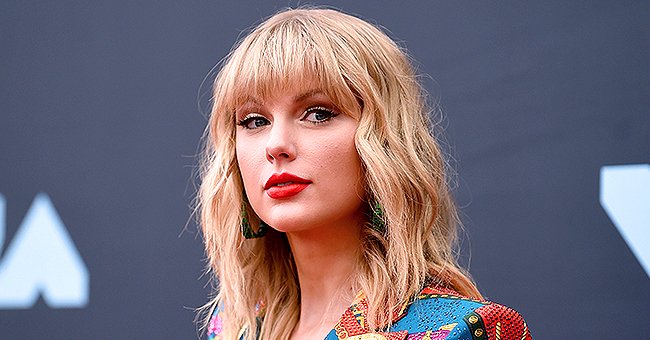 GettyImages
Taylor Swift Has Close Bond with Her Parents - Meet Dad Scott & Mom Andrea Who Has Been Diagnosed with a Brain Tumor
Love, commitment, kinship, and dedication are the words that define the relationship of Taylor Swift's parents, and it's what they'll rely on as her mom battles a brain tumor.
Before Taylor Swift was old enough to fall in love, experience heartbreak, and turn them into mega-hit songs, she had the perfect love story to sing about. It's that of her parents, Scott and Andrea Swift.
Way before the world knew the pop icon, and the "Swifty" gang chanted her name, her parents believed in her. So much so that the couple sold their farm in Reading, Pennsylvania, to move to Nashville.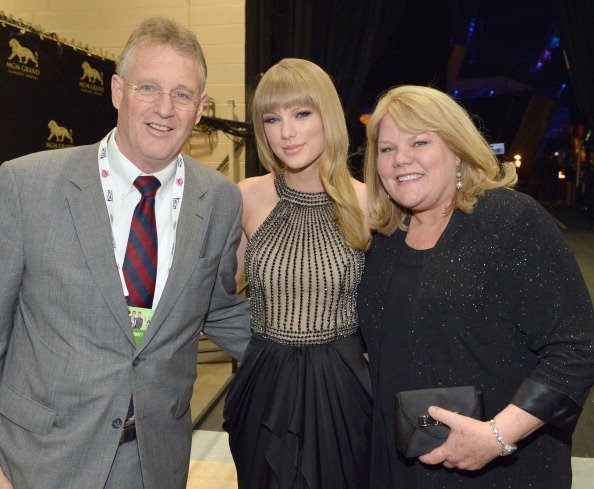 Scott Swift, singer Taylor Swift and Andrea Swift attend the 48th Annual Academy of Country Music Awards at the MGM Grand Garden Arena on April 7, 2013 | Photo: Getty Images
THEY BELIEVED IN HER DREAM
Scott and Andrea never tiptoed around their daughter's success. They believed in her dream, and her music; they knew she could make it and were convinced enough to help her submit CDs at record labels.
When the family moved to Nashville, the singer's mother, a marketing manager at an advertising firm, resigned from her position. Once Taylor's career kicked off, her mother joined her on the road as she toured.
AN ODE TO A MOTHER'S LOVE
Andrea ensured that her daughter finished high school, and her dedication paid off. As a way to say thank you, the singer wrote the song "The Best Day" as an ode to her mom.
The music star does not know the treatment plan her mom would take, but she plans to be with her every step of the way.
Although the lyrics of the song spoke of a father-daughter bond, it's a testament to the times the mom-of-two sat in the car while Taylor and her brother, Austin, handed out CDs. Andrea cried when she listened to it.
THEY NEVER DEMANDED ANYTHING
The best part about the "End Game" singer's relationship with her parents is that they never demanded anything from her. The Pennsylvania native and Scott ensured their daughter knew that they could take care of her if music didn't work out.
For the couple, it was never about the money, but their daughter, doing what she loved. They were, and remain her number one fan, which makes Andrea's brain tumor diagnosis saddening.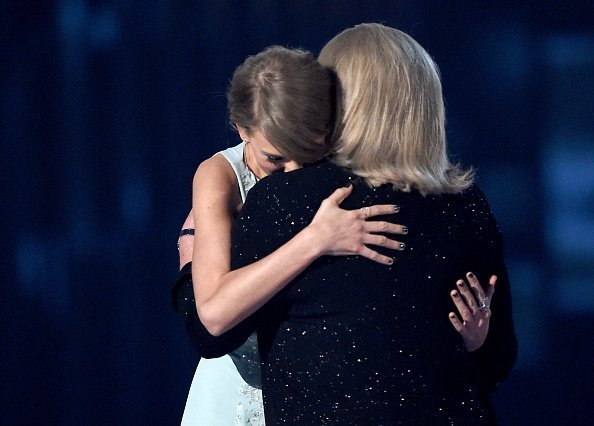 Taylor Swift accepts the 50th Anniversary Milestone Award for Youngest ACM Entertainer of the Year from her mother Andrea Finlay during the 50th Academy of Country Music Awards on April 19, 2015 | Photo: Getty Images
THEY'LL FIGHT UNTIL THEY WIN
The singer's mom has been battling an undisclosed type of cancer for a while. The diagnosis came in 2015 and got treated at the time.
Andrea entered into remission, but cancer returned afterward. While undergoing treatment, her doctors discovered that she also has a brain tumor.
The news shook the Swift clan, and Taylor told Variety that she'd limit her tour date this year to be there for her mom. She dedicated the song "Soon You'll Get Better" from her latest album to her mom.
The music star does not know the treatment plan her mom would take, but she plans to be with her every step of the way. Scott will also support his wife, and as a family, they'll fight against cancer and the tumor till they, hopefully, win.
Please fill in your e-mail so we can share with you our top stories!