Taylor Swift Reveals That Her Mother Andrea Has Been Diagnosed with a Brain Tumor
Taylor Swift gave a rare insight into her mother, Andrea Swifts' health, and revealed that family is having a difficult time with the news that her cancer has returned.
In an exclusive interview with Variety, Taylor Swift spoke about her upcoming documentary for Sundance Film Festival titled "Taylor Swift: Miss Americana."
The documentary touches on everything from her Grammy nominations, political views, career, and family life. Exploring her family life, Swift revealed that while filming, they received the news that her mother, Andrea Swifts' health condition had worsened.
In 2015, Swift spoke about her mother's health for the first time and said Andrea discovered she had cancer after her children had encouraged to go for a routine check at the doctors.
Giving an update on her mother's health today, she told Variety that her mother had been going through a difficult round of chemotherapy treatment when the doctors found a brain tumor.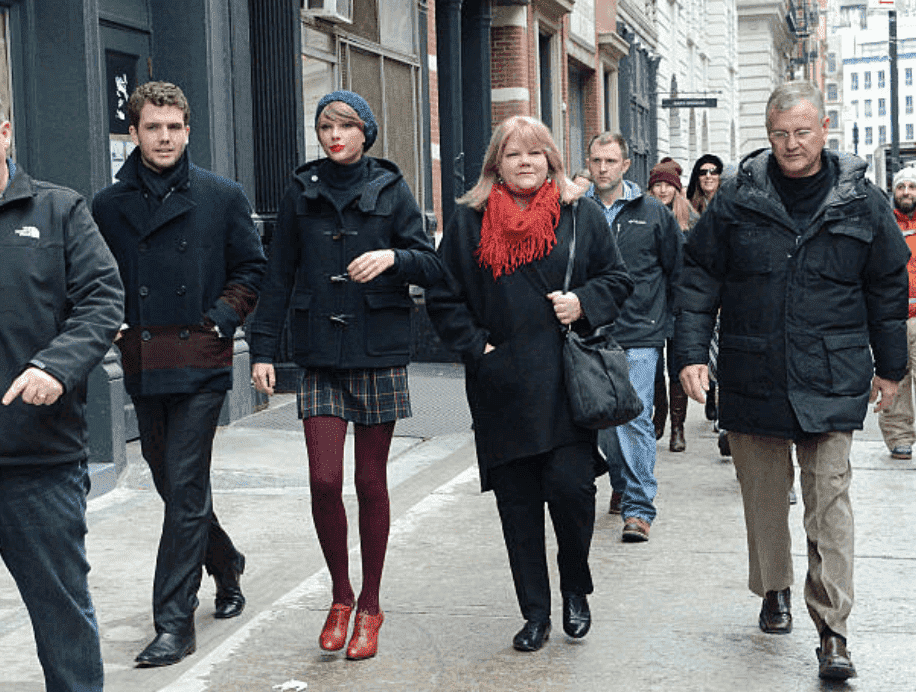 Swifts' father had also battled cancer, and she said the family was not expecting her mother's cancer to return after she had already been diagnosed with breast cancer. Speaking about her relationship with her, she 
revealed:
"Everyone loves their mom; everyone's got an important mom. But for me, she's really the guiding force. Almost every decision I make, I talk to her about it first. So obviously it was a really big deal to ever speak about her illness."
Here we are on said Xmas tree farm. And I just want to say that my parents are the real 90's fashion icons. I have spoken. pic.twitter.com/jtXGXb7raq

— Taylor Swift (@taylorswift13) December 6, 2019
Swift said her mother's diagnosis has only made what she is going through much harder than it was before. Opening up publically about how her family is coping with Andrea's latest diagnosis, Swift explained:
"The symptoms of what a person goes through when they have a brain tumor is nothing like what we've ever been through with her cancer before."
She admits that over the past year, the family has been going through a hard time. She intends to focus on supporting her mother through her cancer battle, and has had to scale back most of her tour dates.
She revealed that her tour dates for her latest album "Lover" will not have her touring for up to year. Instead she is doing fewer dates, and festivals in places like Glastonbury.
I'm ecstatic to tell you that I'll be headlining Glastonbury on its 50th anniversary - See you there! 💋 pic.twitter.com/2gJ40mEiDH

— Taylor Swift (@taylorswift13) December 15, 2019
Swift is not alone in coping with Andrea's cancer battle. According to US Weekly, despite living in London, her boyfriend Joe Alwyn has been her "rock."
The couple has been making their long-distance relationship work by balancing their time between American and England. Taylor even spent Thanksgiving with him in London.