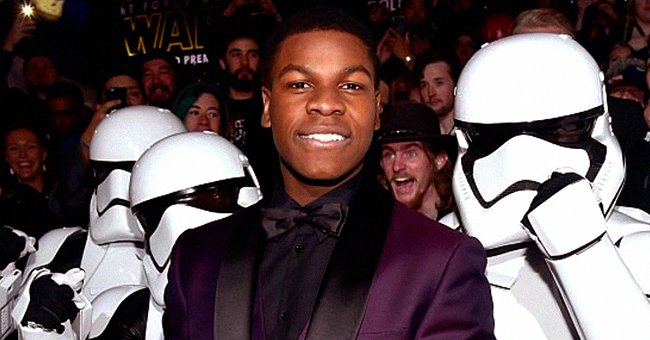 GettyImages
John Boyega From 'Star Wars' Surprised His Parents With a New Home in Emotional Video
John Boyega shares for the first time, a video of the emotional moment he surprised his parents with a new home. He previously spoke of the gesture in 2018 and said his mother, who knew about the surprise gave an Oscar-winning performance.
The force to make his parents happy is strong in this one.
John Boyega works hard to see smiles on his parents' faces. That's what his recent video proves. The "Star Wars" actor surprised his parents with a new home to show his appreciation after gaining success.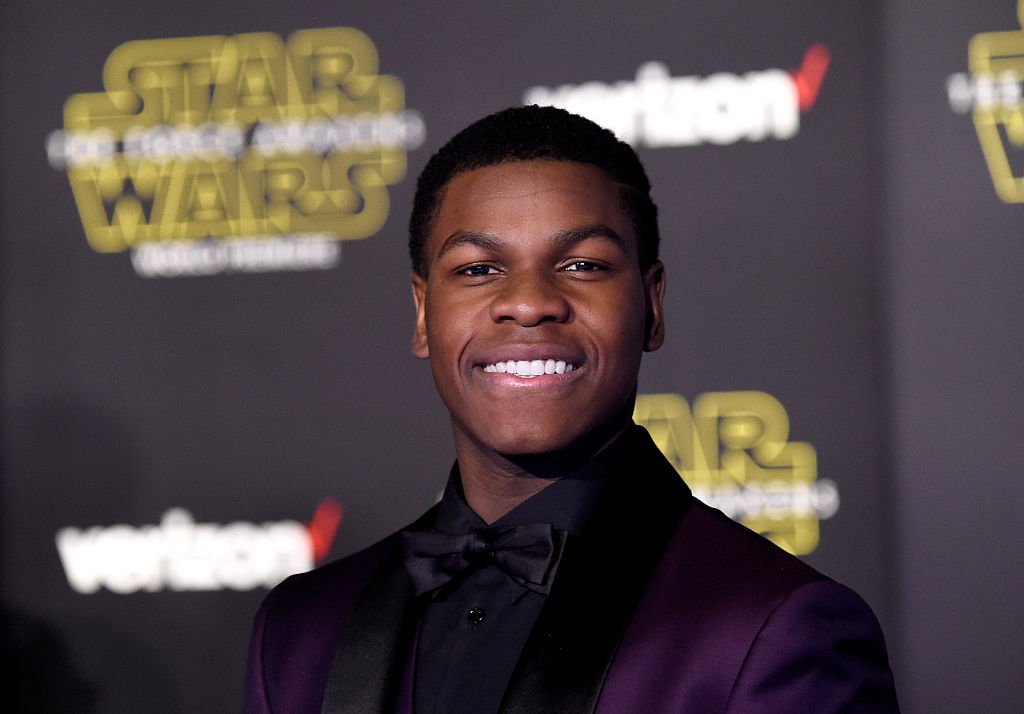 John Boyega at the premiere of "Star Wars: The Force Awakens" in December 2015. | Photo: Getty Images
WHEN A SON GIVES BACK TO HIS PARENTS
"Moments like these make all the hard work worth it," said John in his caption for a clip showing the moment he surprised his parents, Samson and Abigail, with their new home.
The touching moment when John hugs his father was a tearjerker and fans agreed.
Back in 2017, John tricked his father and mother into joining him for an interview in what he would later reveal was their new home. In a clip he shared recently, his parents are seated in a couch inside the London home expecting to be interviewed. However, John later reveals that there was no interview and that they were sitting in their new home.
His parents didn't seem to understand what was going on when they displayed blank stares initially. But when John explained that it was his way of giving back to them for praying for his success, they teared up.
"It's your prayers that has got this. Because the skill and ability that I've received has been from your prayers, and I cannot ignore what God has used my parents to do in my life, and this is just my physical appreciation, honestly, from the bottom of my heart."
OTHERS INSPIRED BY JOHN'S SWEET GESTURE
The touching moment when John hugs his father was a tearjerker and fans agreed. In his comments section, the actor earned praises for his humility and sweet gesture. It also encouraged others to give back to their parents though not necessarily in the form of a fancy house.
Celebrities also reacted with praises. Cynthia Erivo thought it was "Wonderful" while Michael B. Jordan wrote, "Strong." A fan added, "This is so freaking cool. Thank you for being an example of hard work and for loving your parents. I'm so happy for you'."
HIS MOTHER'S OSCAR-WINNING PERFORMANCE
According to John, his mother knew about the surprise but went along with it. He revealed this to Jimmy Fallon in 2018 when he first shared the news. John said he needed one of them to know "so that if one of them had a heart attack, the other can take them to the hospital."John praised Abigail for her Oscar-winning performance and lauded her as the "backbone" and "queen" of their family.
JOHN'S SUCCESS
John's success is due greatly in part to his appearance in the "Star Wars" franchise where he plays Finn in the sequel trilogy which includes 2015's "The Force Awakens," 2017's "The Last Jedi" and 2019's "The Rise of Skywalker."
Prior to his Star Wars streak, he was known for his portrayal of Moses in the UK's sci-fi comedy film, "Attack the Block" in 2011. John was also part of the cast of the drama film, "Detroit" in 2017 and "Pacific Rim: Uprising" in 2018. He received the BAFTA Rising Star Award in 2016.
Please fill in your e-mail so we can share with you our top stories!