La La Anthony from 'Power' Shows off Curves in Colorful Swimsuit While on Vacation in the Dominican Republic
American television personality, La La Anthony was all shades beautiful in a recent photo she posted on Instagram, in which she put her gorgeous curves on display. 
In the photo, the "Power" actress posed right beside a pool at the Punta Cana, in the Dominican Republic. The pool and the background made for a beautiful view, but none of that could match the gorgeous La La Anthony. 
She wore a colorful swimsuit, which had colors of the Dominican Republic. The swimsuit revealed her sexy curves in all its magnificence. She also wore her black hair in a ponytail style and looked fiercely at the camera in her bold pose.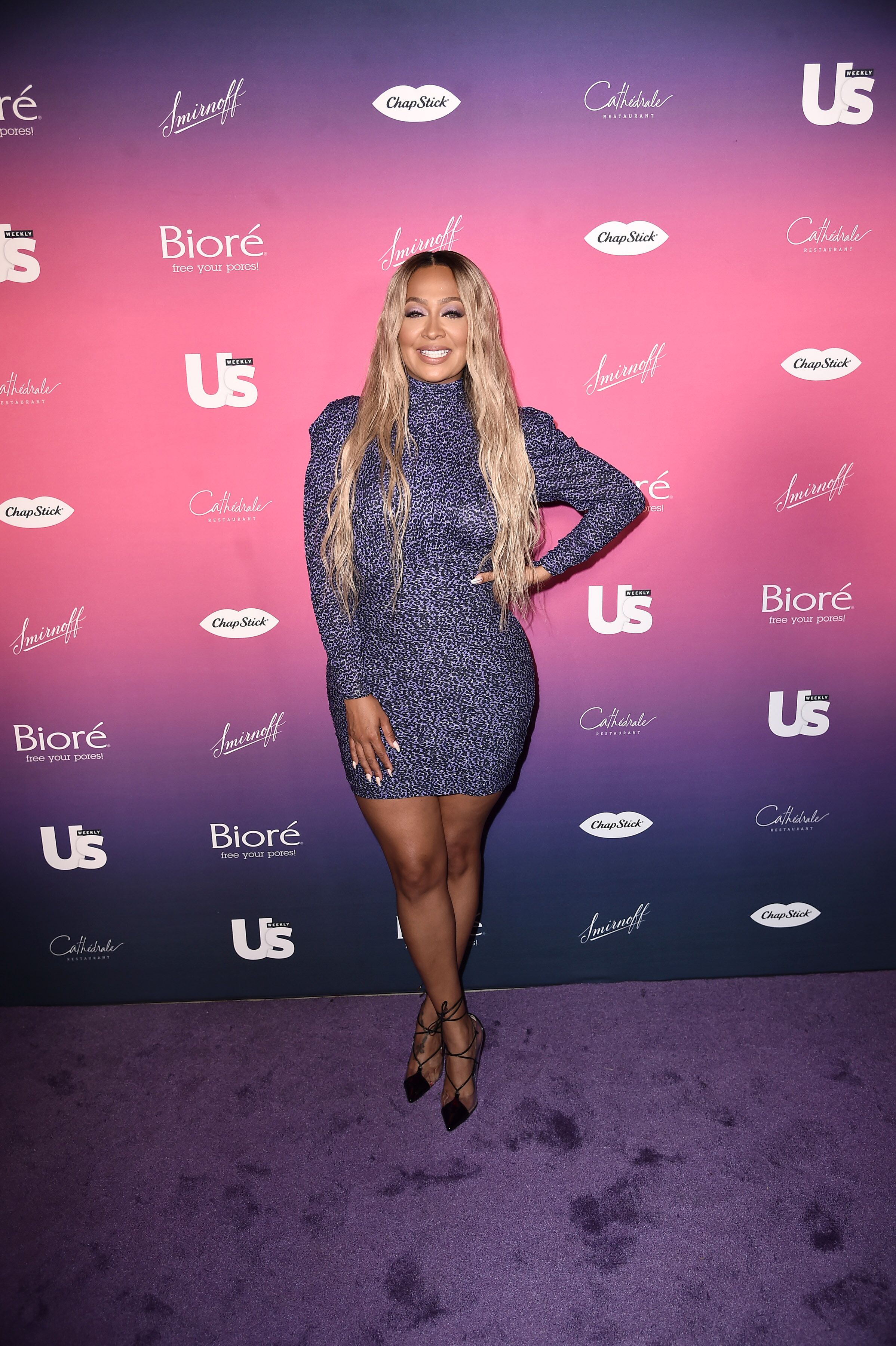 LaLa Captioned the post, writing, "Qué lo Qué," followed by the Dominican Republic flag. Her caption translates as "What do you." The television personality's fans loved what they saw, and showed their appreciation via likes and comments. 
More than 450,000 people liked the post, while over 5000 commented on it. The comments from fans and friends alike agreed that La La Anthony looked incredibly gorgeous in the photo. One fan joked, asking La La:
"When are we getting married?"
"Power" fans, however, used the opportunity to comment about the series, with some of them asking La La some questions about the show. One fan asked her if a character from the drama series, "Ghost," was truly dead. 
Another "Power" fan joked that she thought La La was killed in the series by another character, "Tasha." The fan then said that Tasha should kill everybody if they would rise from the dead looking as beautiful as La La looked in her photo. 
The 38-year-old said that Carmelo Anthony deserved the award for Father of the Year.
La La Anthony is married to NBA star Carmelo Anthony. The state of their union, however, is unsteady with rumors that the couple has decided to end their marriage. 
It can be recalled that La La and Carmelo first split in April 2017, before reuniting in late 2018. They have since been living apart and co-parenting their son, Kiyan, with La La said to be looking to explore the best legal options for the future of her marriage.
While nothing is clear concerning that news, the rumors of their impending divorce were spiked after La La was spotted with another man, Yahya Abdul-Mateen II, of "Aqua Man" fame. 
The sight of La La and Yahya walking together made many believe that she was moving on from Carmelo, though a source confirmed that they were only platonic friends and nothing more. 
The source also added that Carmelo and La La were still together and working to resolve their marital issues. The actress also had nothing but praise for Carmelo in an interview with "In Style."
The 38-year-old said that Carmelo Anthony deserved the award for Father of the Year, for being supportive and always being there for their 12-year-old son, Kiyan,
The actress also said that Kiyan was the best thing that has ever happened to her and that she feels powerful whenever she is in mom mode.