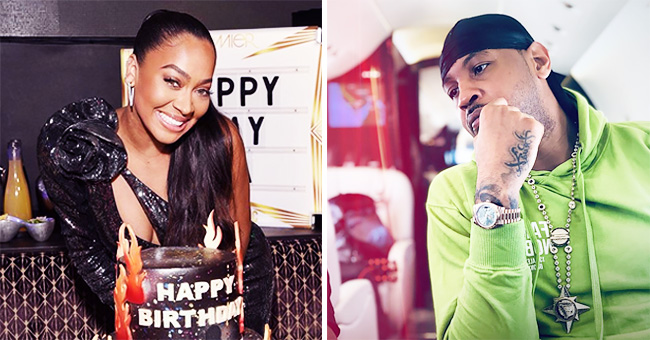 instagram.com/lala + instagram.com/carmeloanthony
La La Anthony Says Carmelo Sent 'Nice Gifts' for 36th Birthday after Yacht Pic Drama

La La Anthony's 36th birthday came with some controversy after her husband, Carmelo Anthony, was spotted on a Yacht with a mystery woman, but the actress has refused to address the speculations and instead claimed Carmelo sent her "nice gifts."
The "Power" actress turned a year older on June 25, but her basketball player husband was photographed sunbathing on a yacht with a mystery woman in skimpy swimwear.
Speaking to PEOPLE recently, La La avoided the controversial subject and instead implied that Carmelo made up for his absence.
"He's overseas at Fashion Week. He sent me some nice gifts and posted something really nice [on Instagram], so I was appreciative."
KIDS ARE THE BEST
While the former Houston Rockets power forward was nowhere to be found, La La had the most fun with their 12-year-old son, Kiyan.
"[He] gave me the nicest card; he hung out with me, balloons, flowers," La La said of the pre-teen. "He's really a great kid, and we ended up having a really good day as well."
THE FUN NEVER STOPS
The "BH90210" star spent her actual birthday with celebrity friends like Kim Kardashian and Ciara, but she continued the celebration on Sunday in New Jersey, where she hung out at several Atlantic City hotspots with friends and family.
La La's group spent the weekend at Borgata Hotel Casino & Spa and played blackjack at Level One Cocktail Bar & Lounge before taking the party to Premier nightclub where she got to cut a three-tiered cake, per PEOPLE.
LA LA'S NIGHT-OUT
A source also confirmed details of the outing to Page Six, saying:
"She [La La] was in a great mood, playing blackjack and sipping a cocktail. She was laughing and dancing most of the night. She wore a sequined one-shoulder dress and looked incredible."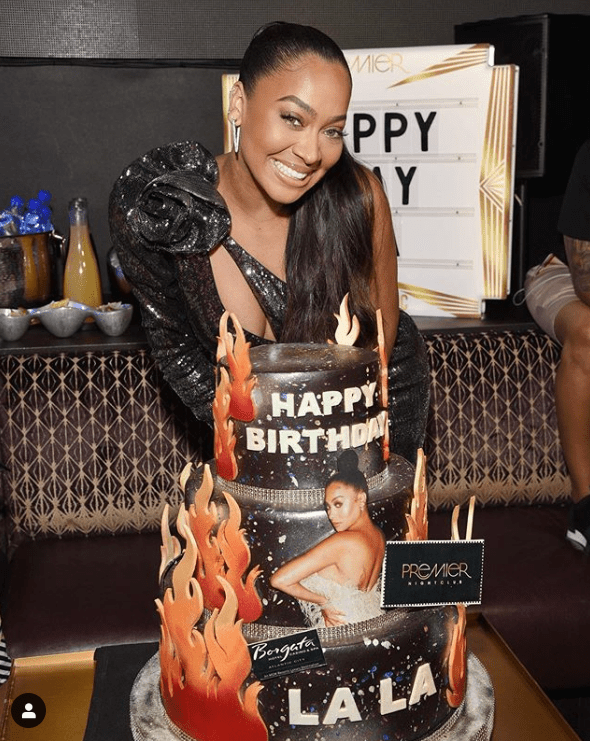 Photo: Instagram/La La
CARMELO EXPLAINS THE PHOTOS
After photos of him with the mystery yacht lady emerged, Carmelo went on a bitter rant, claiming in a video that he was on a business retreat with the woman and her husband.
"I'm on a boat with some friends. Them people are married; they don't got nothing to do with anything," Carmelo said. "Can't let this one slide because this [expletive] ain't cool no more. Peace."
The accusations might have gotten Carmelo worried because he and La La split in 2017 after it was revealed that he fathered a child with another woman. It wasn't until a few months ago that the couple reconciled so it would be nothing short of a disaster if Carmelo were caught in another cheating scandal.
Please fill in your e-mail so we can share with you our top stories!