Jim Lehrer Who Was Longtime Anchor for 'PBS NewsHour' Has Passed Away in His Sleep at 85
Jim Lehrer, a former "PBS NewsHour" anchor sadly died on Thursday, January 23, 2020. According to a press release by PBS, the news anchor passed away in his sleep.
Lehrer was 85 at the time of his death. Besides being a well-known news anchor, Lehrer also co-founded the groundbreaking news show the "MacNeil/Lehrer Report" in 1975.
He had the chance to moderate more presidential debates than anyone in history. His passing was confirmed by Judy Woodruff, the anchor and managing editor (MD) of "PBS NewsHour."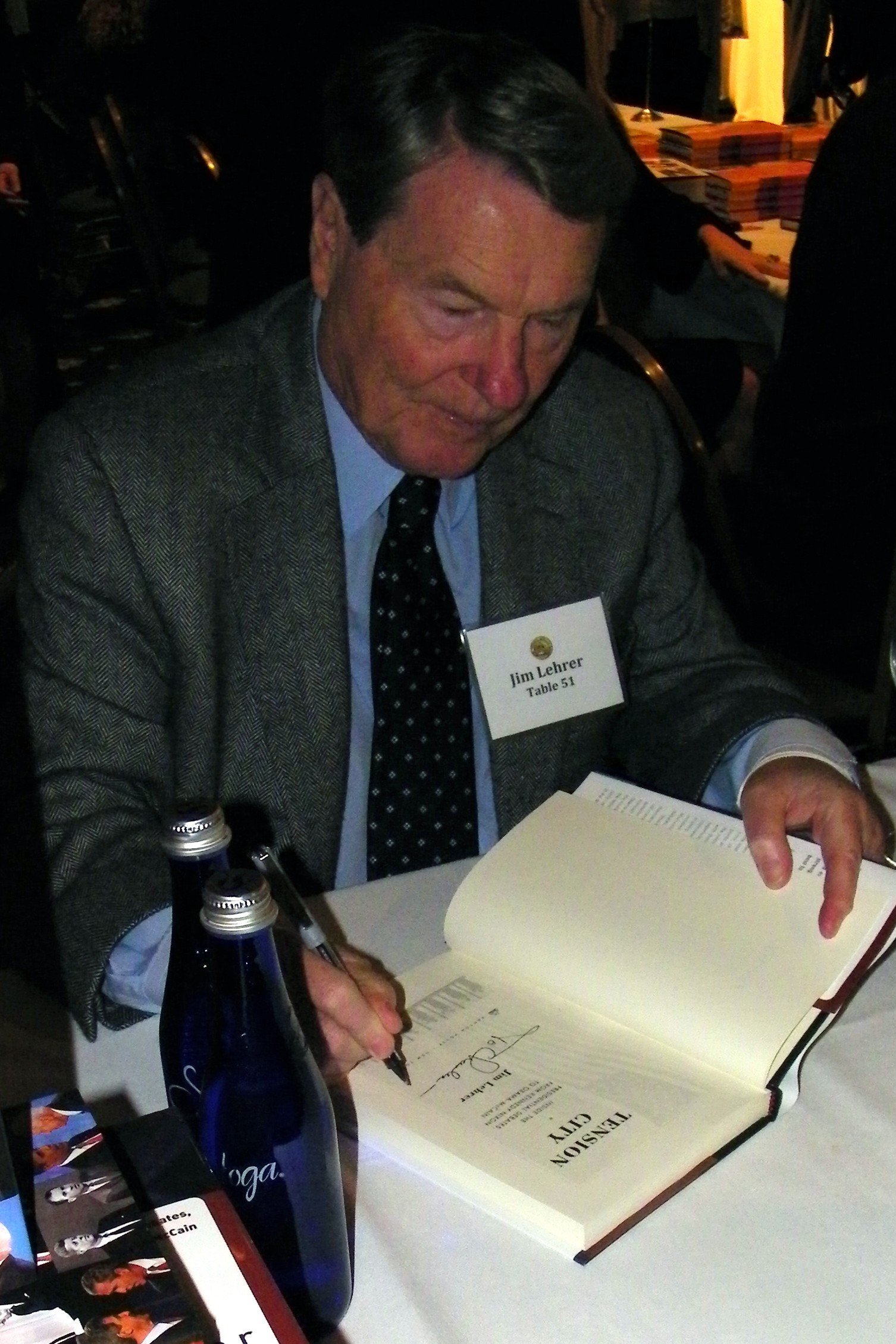 "I'm heartbroken at the loss"
PBS released a statement via social media in honor of Lehrer. Woodruff shared in a statement what the loss of the longtime anchor meant to her personally stating:
"I'm heartbroken at the loss of someone who was central to my professional life, a mentor to me"
JIM LEHRER RIP. This man changed news so much for the better. So grateful to be part of Jim Lehrer's legacy.

Very sad he is no longer in the world. But, suspect Jim Lehrer would just tell us to move on and cover the story. pic.twitter.com/8s1CW5STvS

— Lisa Desjardins (@LisaDNews) January 23, 2020
Bill Clinton honored Lehrer in 1999
The managing director also revealed that he was a person "whose friendship I've cherished for decades" and that she'd "looked up to him as the standard" for journalism ethics one should adhere too. Woodruff also noted that she knew there were many others who shared her sentiment.
In 1999, former President Bill Clinton bestowed upon Lehrer the National Humanities Medal. The American Academy of Arts and Sciences also elected him as a fellow.
Being inducted into the TV Hall of Fame
In 1999, he and Robert MacNeil were inducted into the Television Hall of Fame. The longtime anchor had a career that spanned over 50 years.
Moderating presidential debates
In total, Lehrer moderated 12 presidential debates which were more than anyone else in history. He wasn't only great at being an anchor but was also an author.
In the trenches of electronic journalism over the decades, I met a lot of people. Few approached their work with more equanimity and integrity than Jim Lehrer. He was a gentlemen, and a helluva journalist. He will be missed.

— Dan Rather (@DanRather) January 23, 2020
Jim was also an author
The television personality wrote 20 novels, 3 memoirs, and several plays. Clinton took to Twitter to pay tribute to the anchor on the day of his passing.
I liked and admired Jim Lehrer. He believed news is a public good, not a commodity. And he was always completely on the level in reporting, interviewing, and moderating debates. His life was a gift that strengthened our democracy. pic.twitter.com/tXToso4aNK

— Bill Clinton (@BillClinton) January 23, 2020
When did he retire
In 1995, MacNeil retired causing Lehrer to launch the "NewsHour with Jim Lehrer." He anchored the news segment until 2009 when he then reduced his appearances to once or twice a week before retiring in 2011.
Who survived Lehrer
Lehrer was born as James Charles Lehrer on May 19, 1934, in Wichita, Kansas. He was the son of Lois Catherine (née Chapman), a bank clerk, and Harry Frederick Lehrer, a bus station manager.
The news anchor is survived by his wife, Kate, their 3 daughters Jamie, Lucy, and Amanda; and 6 grandchildren.