Melanie Griffith of 'Working Girl' Fame Shares Photo of Her Mom Tippi Hedren on Her 90th Birthday
Melanie Griffith wished her mum, Tippi Herden "Happy Birthday" on Instagram and the 90-year-old beauty looks stunning.
Growing old and being surrounded by families and loved ones is bound to be an exciting feeling one cannot express. Melanie Griffith is showing her mother, Tippi Herden, all the love in the world as she turns 90.
The former actress and model turned 90 on January 19th 2019, and her daughter is proud of her.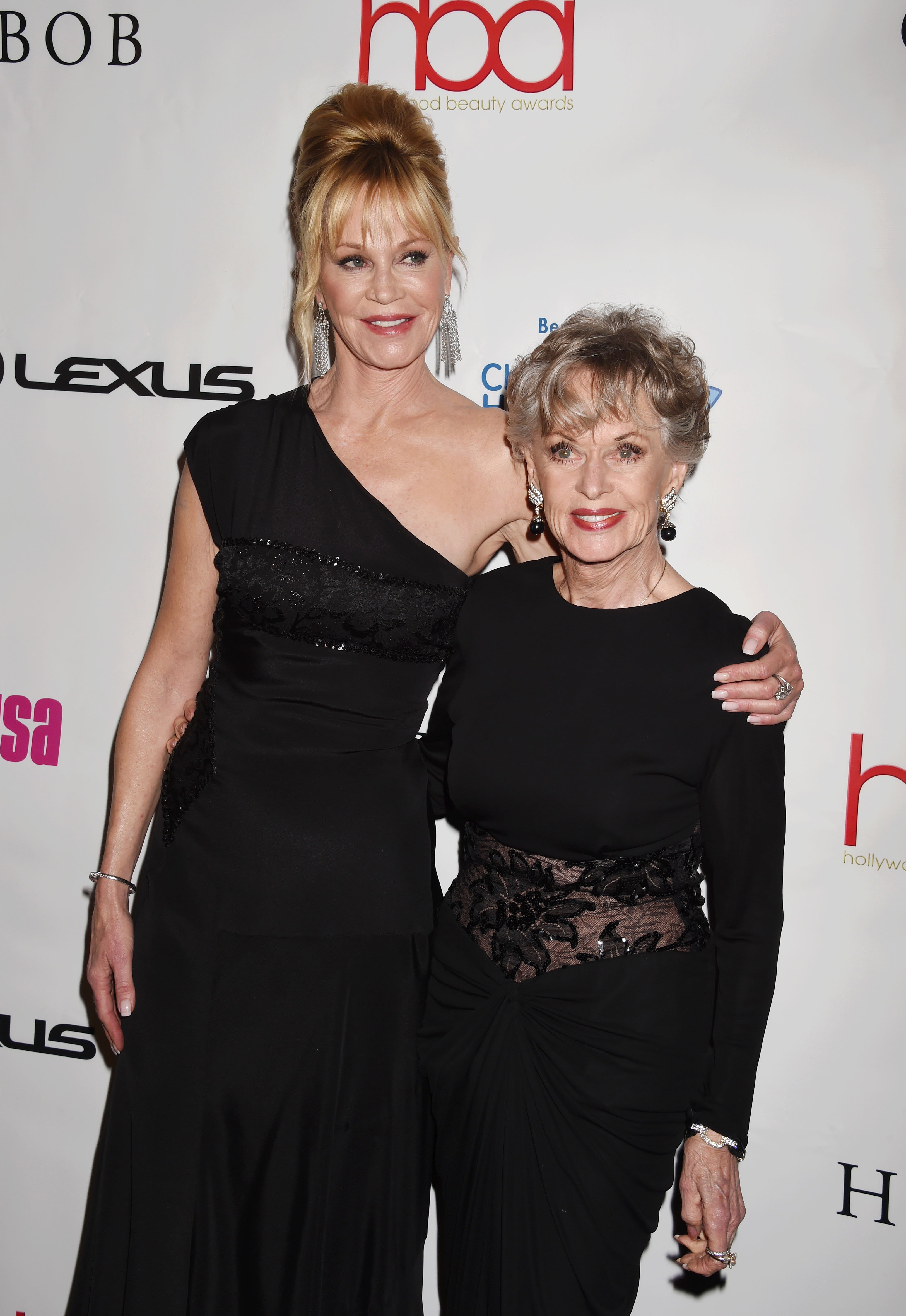 TIPPI IS 90
Melanie took to Instagram to share a beautiful picture of her mother. The gorgeous Nonagenarian looked dazzling wearing a peach cardigan and white pant trousers. Melanie captioned the photo:
"My beautiful, elegant mother turned 90 yesterday! Happy Birthday, Tippi!! ?????. This pic was shot 2 months ago.@visionlosangeles"
The former fashion model topped off her attire with a stunning array of jewelry as she sat cross-legged in front of some paintings and smiled at the camera.
TIPPI DOESN'T LOOK 90
The wildlife enthusiast sure does not look like her age. The beautiful Tippi looked like she is 20 years younger and fans of the mother-daughter duo could not help but point this out with many asking her what the secret to her ageless beauty is.
Tippi might have aged, but her beauty is still tireless
Although no secret regime has been released, Tippi has inevitably maintained her charm over the years. From a starry-eyed model to the veteran actress that she is she always exudes elegance.
WHAT FANS HAD TO SAY
Fans took to the comment section to express their thoughts on how gorgeous she looked with many of them wishing her a happy birthday and a fulfilling life ahead. One fan said:
 "Happy birthday and thank her for all she does for animals!!!❤️❤️"
Others also commented that Melanie and her mother had good genes and looked stunning despite their age. "You have good genes. Happy Birthday to your mom!" a fan commented.
TIPPI LOVES ANIMALS
Growing up, Melanie did not have a great relationship with her mother. The young Melanie always felt neglected and felt her mother was not expressive of the love she felt towards her.
Following Tippi's divorce from her first husband, Peter Griffith, Melanie moved with her mother to New York, but their relationship was strained as she often traveled back to see her father.
However, with time, the two decided to put all the bad blood in the past and move forward. Now, they enjoy an incredible relationship with Tippi being the best grandmother to Melanie's three children: Alexander, 34, Dakota, 30, and Stella, 23.
One exciting thing about Tippi is her love for animals, especially wildlife animals, which prompted her to set up her foundation to help them. This love was ignited when work took her to South Africa, where she first became enamored of exotic cats and grew concerned about their exploitation and mistreatment.
Despite her busy schedule, Tippi has found time to be a mother, grandmother, philanthropist and even an actress. Tippi might have aged, but her beauty remains tireless.