Jinger Duggar of 'Counting On' Fame Hilariously Imitates Husband Jeremy Vuolo in New Photo With Daughter Felicity
Jinger Duggar may be a busy mom, but she showed that there's always time to be a little goofy and laugh at oneself — or a significant other. Luckily, Jeremy took the joke pretty well. 
On Thursday, Jinger Duggar, 26, and husband Jeremy Vuolo, 32, proved to fans that they do enjoy some light-hearted humor now and then. They also know how to color-coordinate their outfits. 
Jeremy shared a sweet photo of the family of three during an outing, and fans were delighted to see the young couple having fun. The post is found below.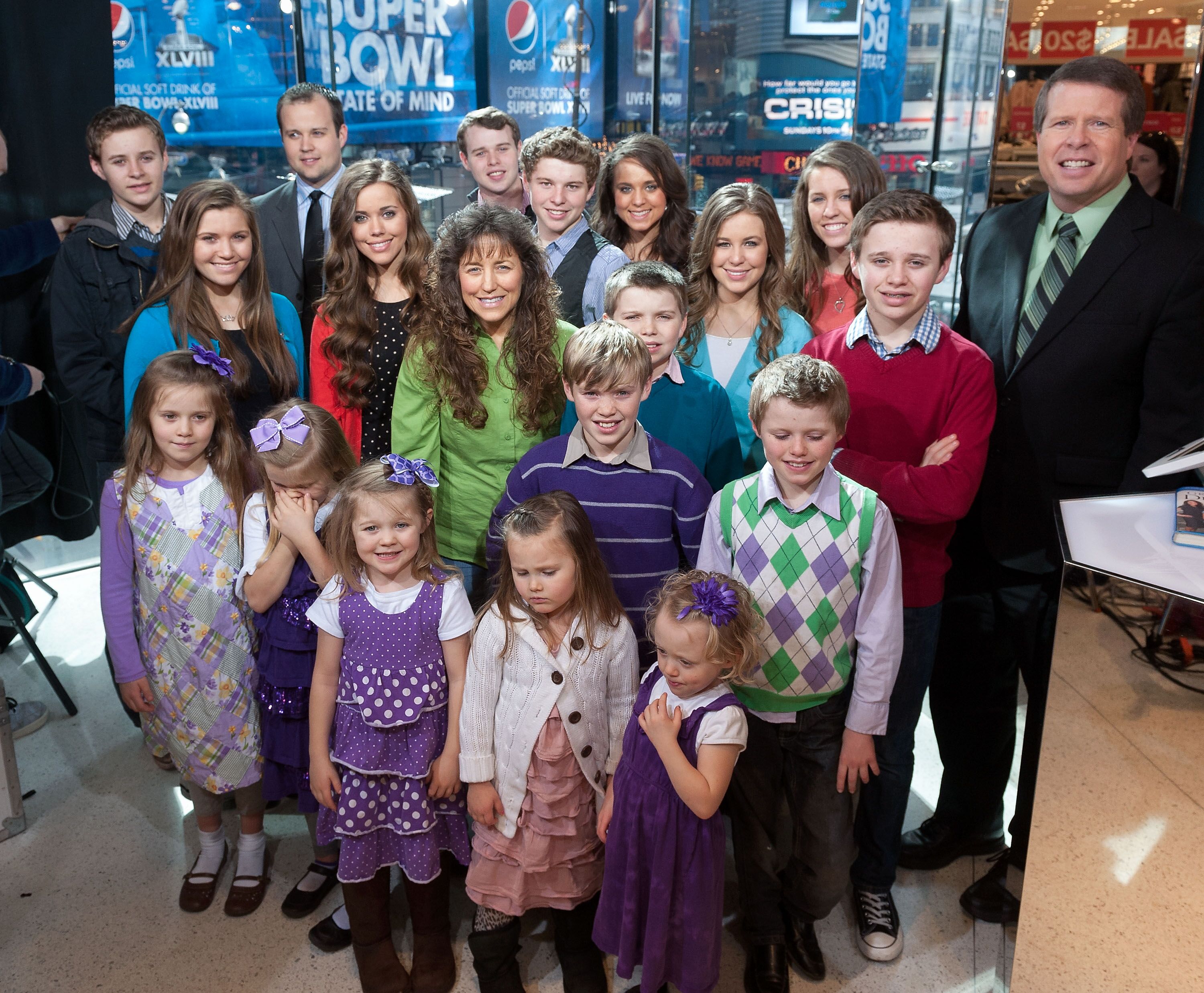 Jeremy & Jinger rock synchronized wardrobe
In the photo, Jeremy and Jinger are seated at what appears to be a restaurant. Jinger holds her one-year-old daughter in her arms as Felicity looks to be sleeping in the shot. 
The couple matched in style with Jeremy in an orange undershirt and brown suit while Jinger had on an orange long-sleeved shawl over a gray turtleneck. 
Jeremy leaned on the wall and had one hand rested on his chin with a single finger out on the side of his head. The reality star appeared to be in thought as he faced his wife.
Jinger makes fun of her husband
Meanwhile, Jinger wore a funny expression on her face and also had one hand up to her head with a single finger pointed on her eye. She's playfully mocking her husband. 
Jeremy wrote in the caption: "I think I heard somewhere that imitation is the sincerest form of flattery. It is, isn't it?" Instead of answering him, most fans in the comments shared laughing emojis. 
"Counting On" star Jinger certainly seems happy after moving to Los Angeles and leaving most of her family behind. Of course, Jinger is a bit of a rebel compared to the rest of her traditional household.
Jinger wears pants at conference
Earlier this week, she joined Jeremy at a conference wearing a chic black pantsuit. In her younger days, Jinger was not allowed to wear pants due to strict religious rules. 
InTouch Weekly captured photos of the pair at the event which Jinger shared in her Instagram stories. She revealed that the conference was also a reunion with her Laredo church friends. 
Jinger also recently shared photos from her surprise birthday bash last year. Again, she wore an outfit that her parents would not have approved of just a couple of years back.
Fans think Jinger is pregnant
In the photos, Jinger wore a festive black and red dress as she stood between two friends at the intimate gathering. The baggy clothing came down to just above her knees — scandalous. 
The outfit also prompted some fans to jump to the conclusion that the mom-of-one was pregnant again. However, most people called it out as a pointless assertion. 
Felicity turns 18 months old
Despite only having one child — compared to her siblings and parents who have quite a few — Jinger has her hands full. Just this week, she noted that she's had her share of challenges with Felicity. 
However, she mostly focused on all the exciting milestones her daughter has been making and was thankful for her "precious little angel" from God. She's certainly a blessed mom!