Porsha Williams' Fiancé Dennis McKinley Celebrates Baby Pilar Turning 10 Months Amid Rumored Relationship Drama
Dennis McKinley celebrated his daughter's 10-month milestone by sharing the sweetest snap of his daughter and her grandmother.
Porsha Williams' fiancé Dennis McKinley took to Instagram to celebrate little Pilar Jhena's 10-month milestone.
The proud dad shared an adorable snap of baby Pilar in the arms of her grandmother, who coincidentally turned 62 on January 22, 2020.
There have been rumors that Dennis has been unfaithful to the RHOA star yet again.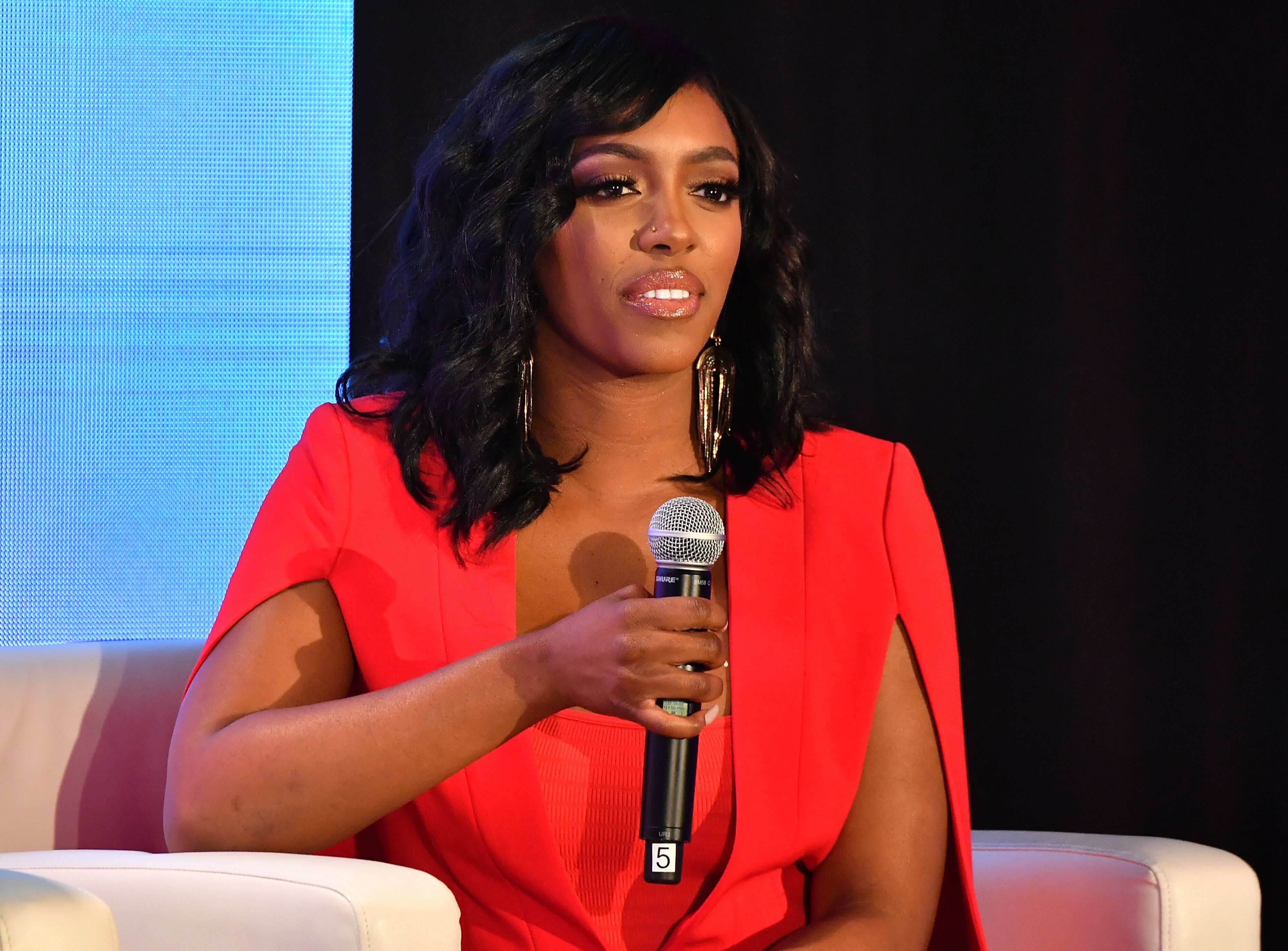 A SWEET FAMILY SNAP
The photo Dennis posted shows Pilar in the arms of Porsha's mom Diane, who looks as proud as can be of her beautiful little granddaughter.
In the snap, Diane is wearing a grey melange knit top that complements her silver tresses, an elegant multi-strand silver snake chain, and elaborate dangling silver earrings. A total silver fox!
Little Pilar was a vision in a multicolored tulle skirt, and a personalized white top with her initial appliqued in a red polka dot fabric, which matched the red bow on her dark curls. Too cute!
WINNING BACK PORSHA'S FAMILY
Dennis added a flattering caption to the photo, declaring that Diane is 40. He is clearly trying his best to make it up with the Williams family after he apologized to them in a recent episode of RHOA.
Dennis had stepped out on Porsha shortly after the birth of their daughter, and the couple split, only to reconcile two months later.
Since then there have been rumors that Dennis has been unfaithful to the RHOA star yet again.
Dennis has denied the allegations and has appealed to friends and fans to pray for their reconciliation.
Dennis and Porsha are determined to be the best parents to their adorable little doll, and their love for Pilar strengthens their bond.
#RHOA Rumors: People Think Porsha Pulled The Peach On Her Dennis McKinley Engagement, Copious Cheating Claims Surface https://t.co/WNAQUgRiAo

(Bravo/Getty Images) pic.twitter.com/WCc8ZrrTuo

— Bossip (@Bossip) May 31, 2019
PORSHA WILLIAMS' SPILT FROM FIANCÉ
The split between RHOA star Porsha Williams and her fiancé Dennis McKinley shocked fans, especially since their daughter Pilar Jhena was just 3 months old at the time.
Rumors concerning Dennis' cheating had been circulating, and had prompted Porsha's protective co-star and friend Kandi Burruss to call him a "dog."
YouTube blogger Tasha K broke the story and revealed that Dennis had cheated on Porsha with a woman named Sincerely Ward.
Though he initially denied the allegations, Dennis has since admitted his infidelity and has been working hard to win back Porsha's trust.