Serena Williams Playfully Mocks Tennis Player Dimitrov's Colorful Tracksuit Worn Before His Australian Open Match
Serena Williams gives fellow tennis player, Grigor Dimitrov, a hard time over his colorful outfit.
Serena Williams is known for her outrageous fashion choices, but she couldn't resist taking a dig at a fellow competitor at the Australian Open.
Bulgaria's Grigor Dimitrov stepped out in a colorful tracksuit that drew every eye, and a sharp remark from Serena...
Serena herself has brought about a revolution in how female tennis players dress in her 25-year career.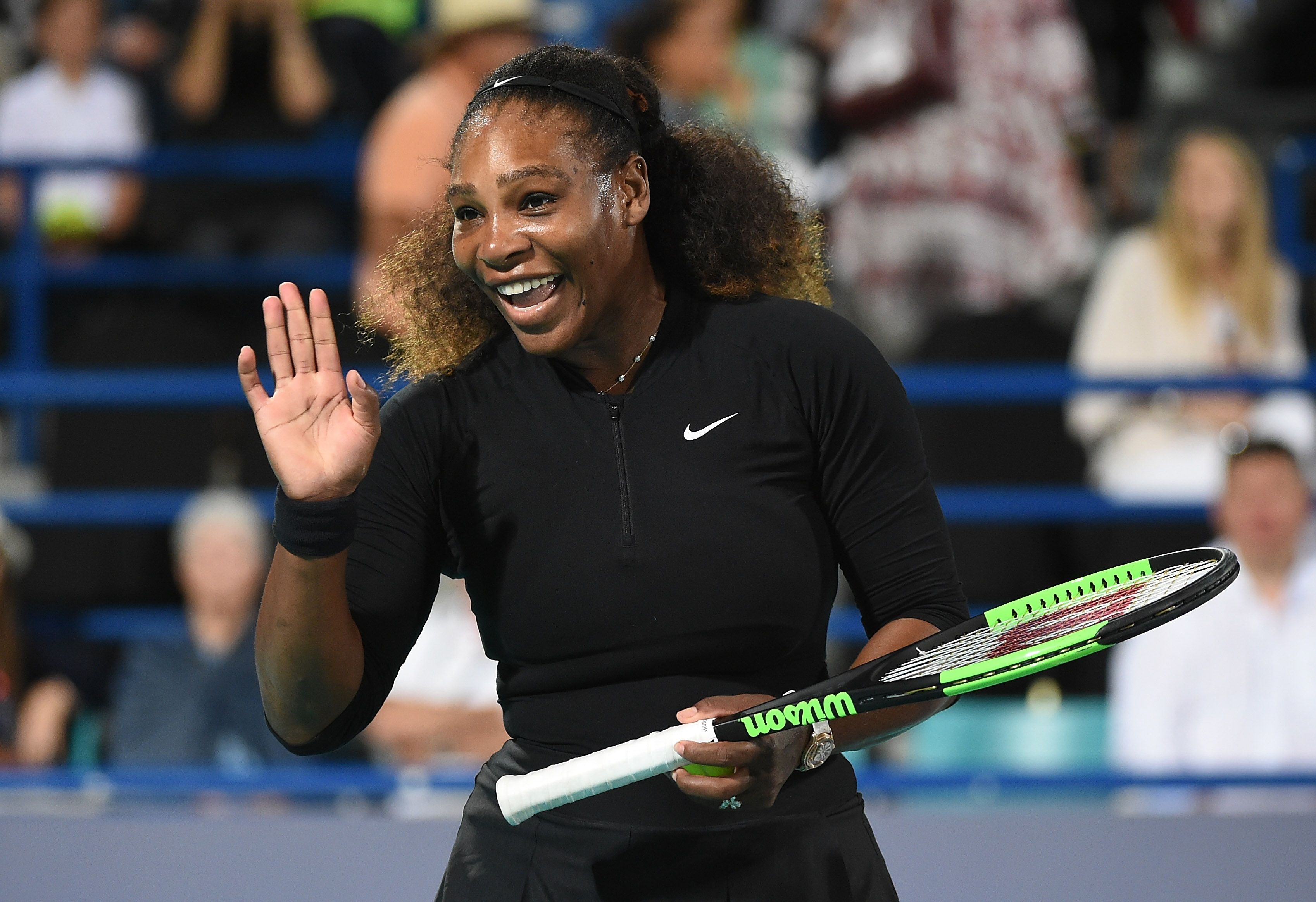 SERENA WILLIAMS TROLLS GRIGOR DIMITROV
Grigor stole the show when he sauntered onto the court for the first round of the Men's singles in an eyecatching navy-blue tracksuit with bright yellow splotches.
The tracksuit is a Nike, and Grigor picked it for its flamboyant design, telling ATP Tour:
""I think the outfit is fun. I don't want to be vanilla."
SERENA WILLIAMS TROLLS GRIGOR DIMITROV
The funky tracksuit inspired Serena to troll her colleague hilariously when he posted a snap of it on his Instagram. She commented, tongue in cheek:
"Ummm… Is that mine?" 
Serena herself has brought about a revolution in how female tennis players dress in her 25-year career. The tennis champion was the first to wear vivid colors and unconventional fabrics, and even tule tutus on the courts.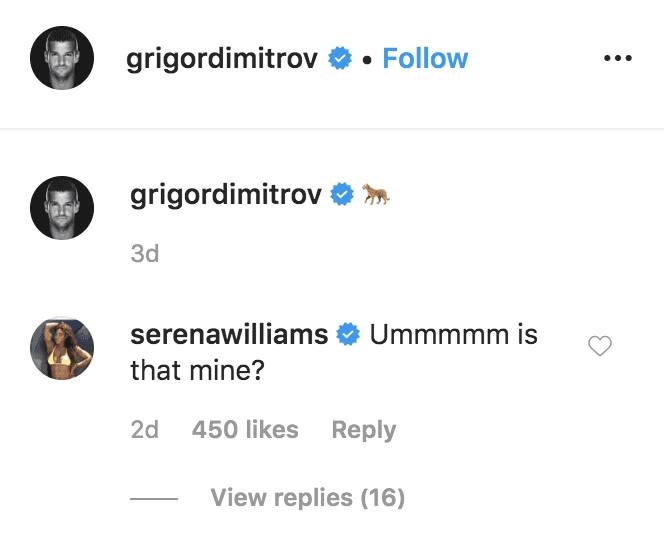 SERENA WILLIAMS FORBIDDEN TO WEAR CATSUITS
After the birth of her daughter Olympia, Serena wore a Nike catsuit which had been specially designed to help prevent post-pregnancy blood clots at the French Open.
The French Tennis Federation president objected to the full-body catsuit and stated that the garments were not to be worn at the tournament.
The FTF's attitude prompted the World Tennis Association to review its dress code, allowing leggings and mid-thigh length compression shorts to be worn without a skirt or dress during matches.
Well done Serena!
HOW SERENA WILLIAMS PREPPED FOR AUSTRALIAN OPEN
Serena Williams got ready for the Australian Open by training with former heavy-weight boxing champion of the world, the legendary Mike Tyson.
Serena got the chance to knock gloves with the champ at tennis coach Patrick Mouraotgolou's annual training camp at the Boca Raton Resort and Club in Florida.
Serena impressed Tyson with her punching power, and the champ posted a clip on Instagram revealing that he wouldn't want to step into the ring with her...
A lot of tennis players have felt the same about Serena and a tennis court!