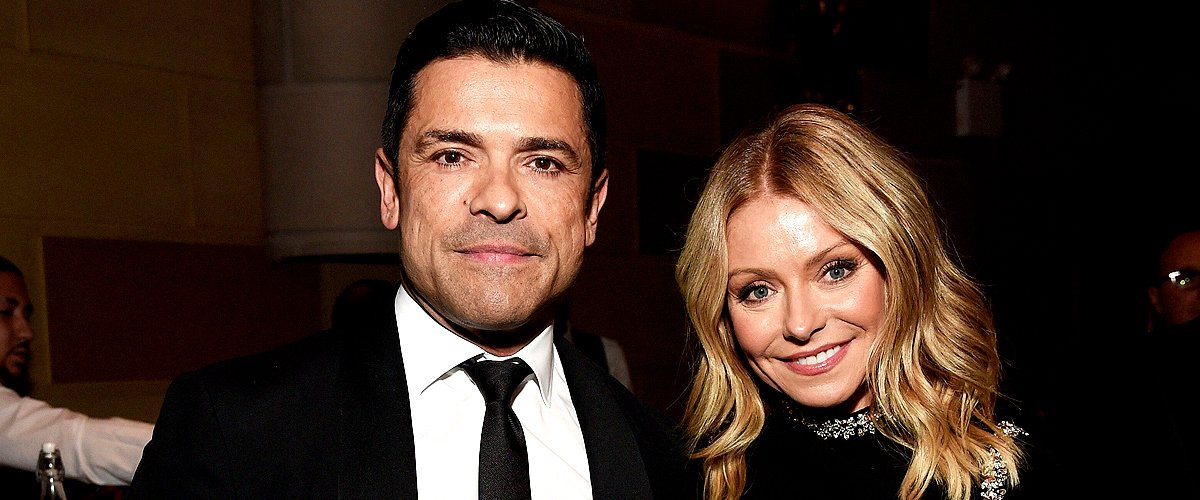 GettyImages
'He Falls Asleep Constantly': Kelly Ripa Shares Funny Story about Husband Marc Consuelos

Kelly Ripa might not be a doctor or have any training in the medical field, but she diagnosed her husband with "Marcolepsy," and has some very hilarious stories to back it up.
One undeniable fact about Kelly Ripa's relationship with her husband, Mark Consuelos, is that it is never short of fun and hilarious stories. In 2015, the TV host shared one of such stories.
While appearing on "Jimmy Kimmel Live!" at the time, she recounted that while on vacation to the Turks and Caicos, Consuelos spent most of his time sleeping. When Kimmel asked if the actor was exhausted, she replied in the negative.
Kelly Ripa (L) and husband Mark Consuelos attend the Broadway opening night of "The Normal Heart" at The Golden Theatre on April 27, 2011 in New York City | Photo: Getty Images
NOTHING STOPS HIM FROM SLEEPING
The TV personality then went on to explain what she believes makes her husband sleeps a lot. She said,
"I always say there's narcolepsy, but I call it, 'Marcolepsy' because he falls asleep constantly."
Kimmel prodding her on asked if she can list some of the places Mark has fallen asleep, and Ripa got unleashed. She stated that there's no award show that Consuelos has not fallen asleep at.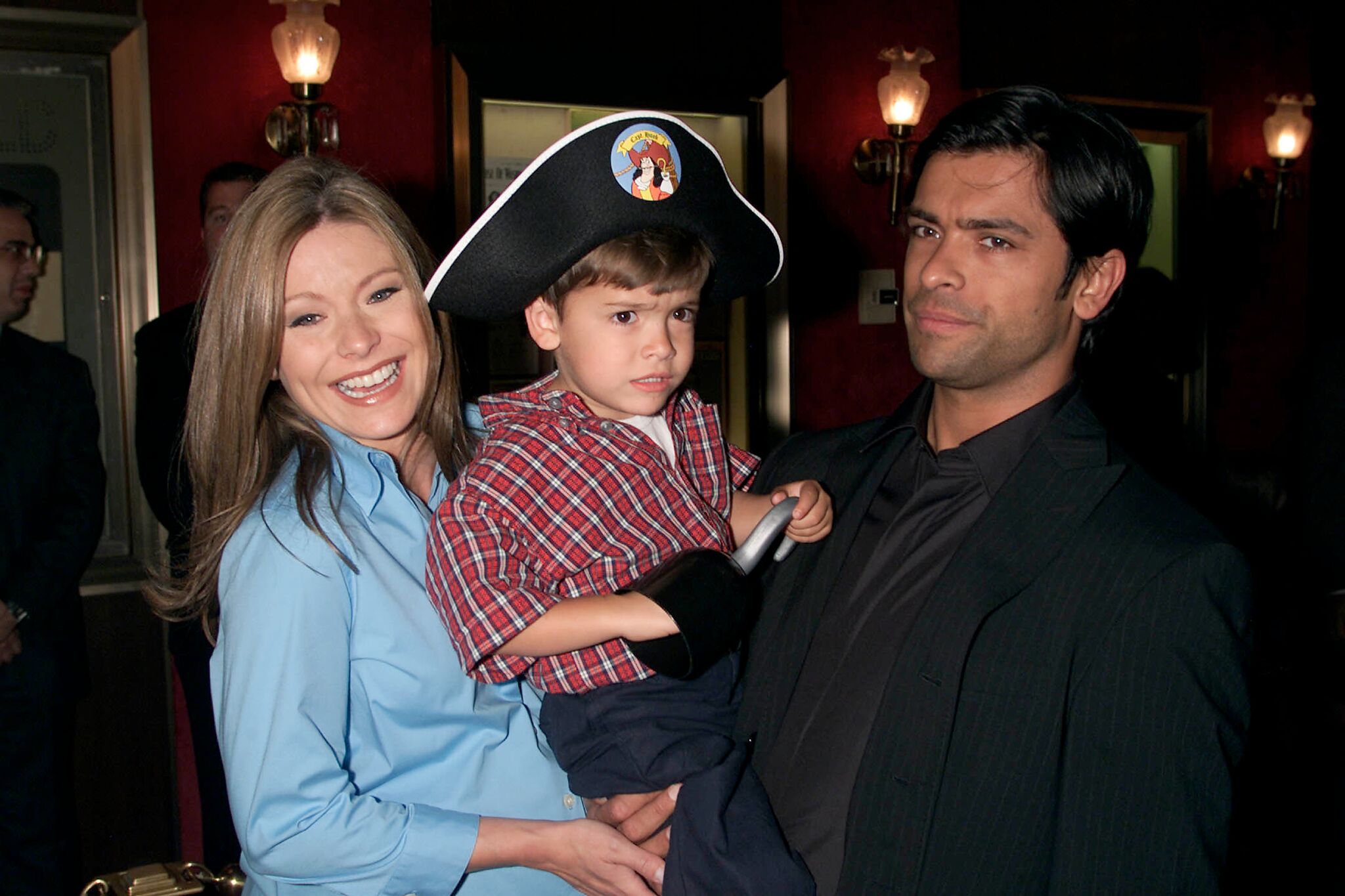 elly Ripa arrives with her son Michael and husband Mark Consuelos at the New York premiere of the new Disney film 'Atlantis: The Lost Empire' | Getty Images
The TV star noted that even though the actor gets a nomination, it does not stop him from sleeping. Kelly Ripa's husband goes out like a light and stays that way for most of the night.
While Kimmel thought that was hilarious, his guest wasn't done. She recalled that they once attended a dinner party where Consuelos excused himself, only to fall asleep in the restroom.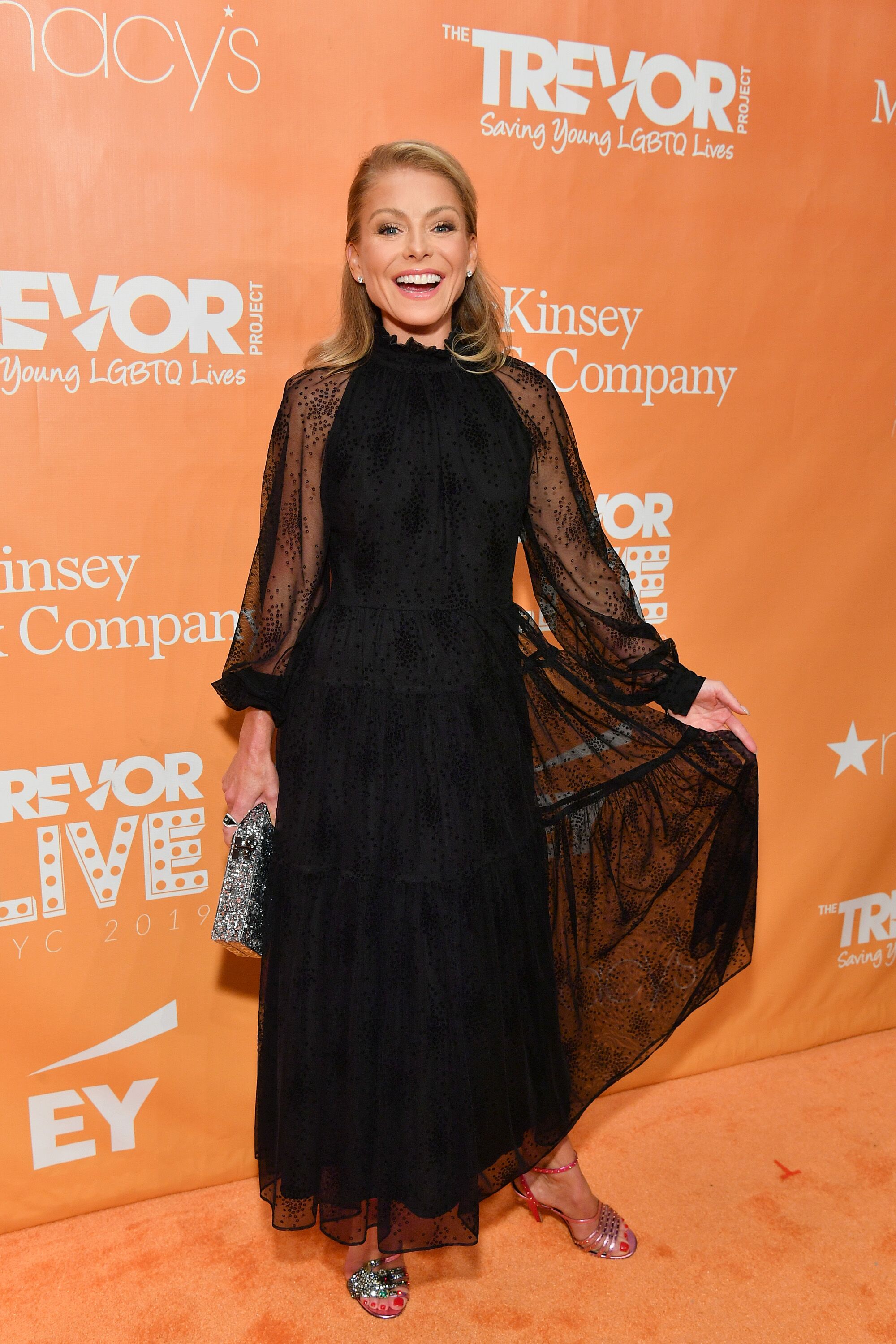 Kelly Ripa at the TrevorLIVE New York Gala on June 17, 2019, in New York City | Photo: Dia Dipasupil/Getty Images
THE BATH MAT CAUSED IT
The party was at the home of Ripa's executive producer, Michael Gelman. When the TV star noticed that her husband had been gone for a long time, she panicked, thinking that something had happened to him.
The mom-of-three excused herself to go look for her man. When she approached the restroom, she heard the sound of a man snoring through the baby monitor.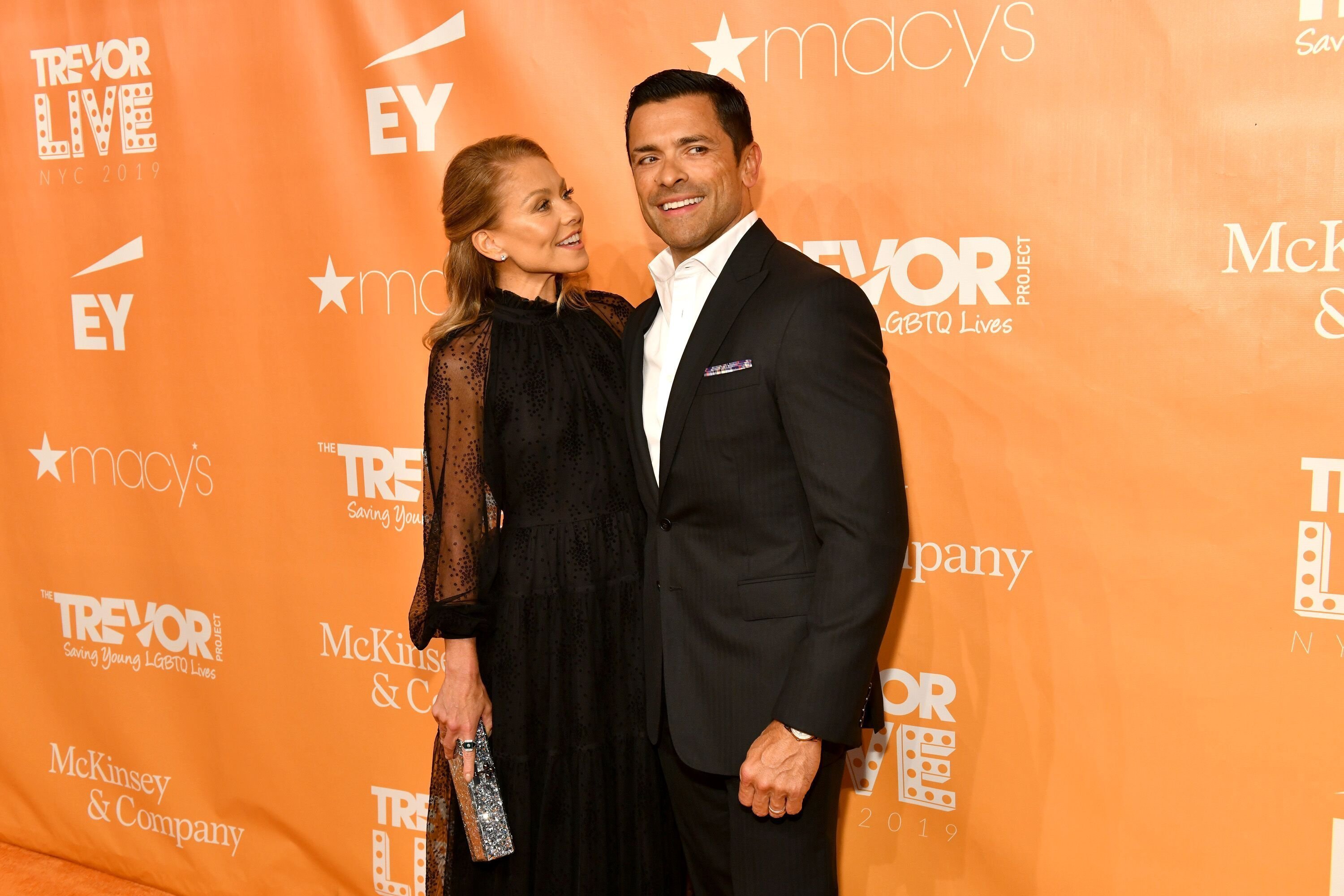 Kelly Ripa and Mark Consuelos at the TrevorLIVE New York Gala on June 17, 2019, in New York City | Photo: Getty Images
The New York resident quietly got Gelman to come to help her, and she informed him that they had to bust the door open to get her husband out. Upon opening the door, the two found Consuelos sleeping soundly on the floor.
An exasperated Ripa asked the actor why he was sleeping when he had no alcohol in his system, and his response was that the bath mat looked so cozy. The TV host noted that the only time her husband does not sleep is when he is driving.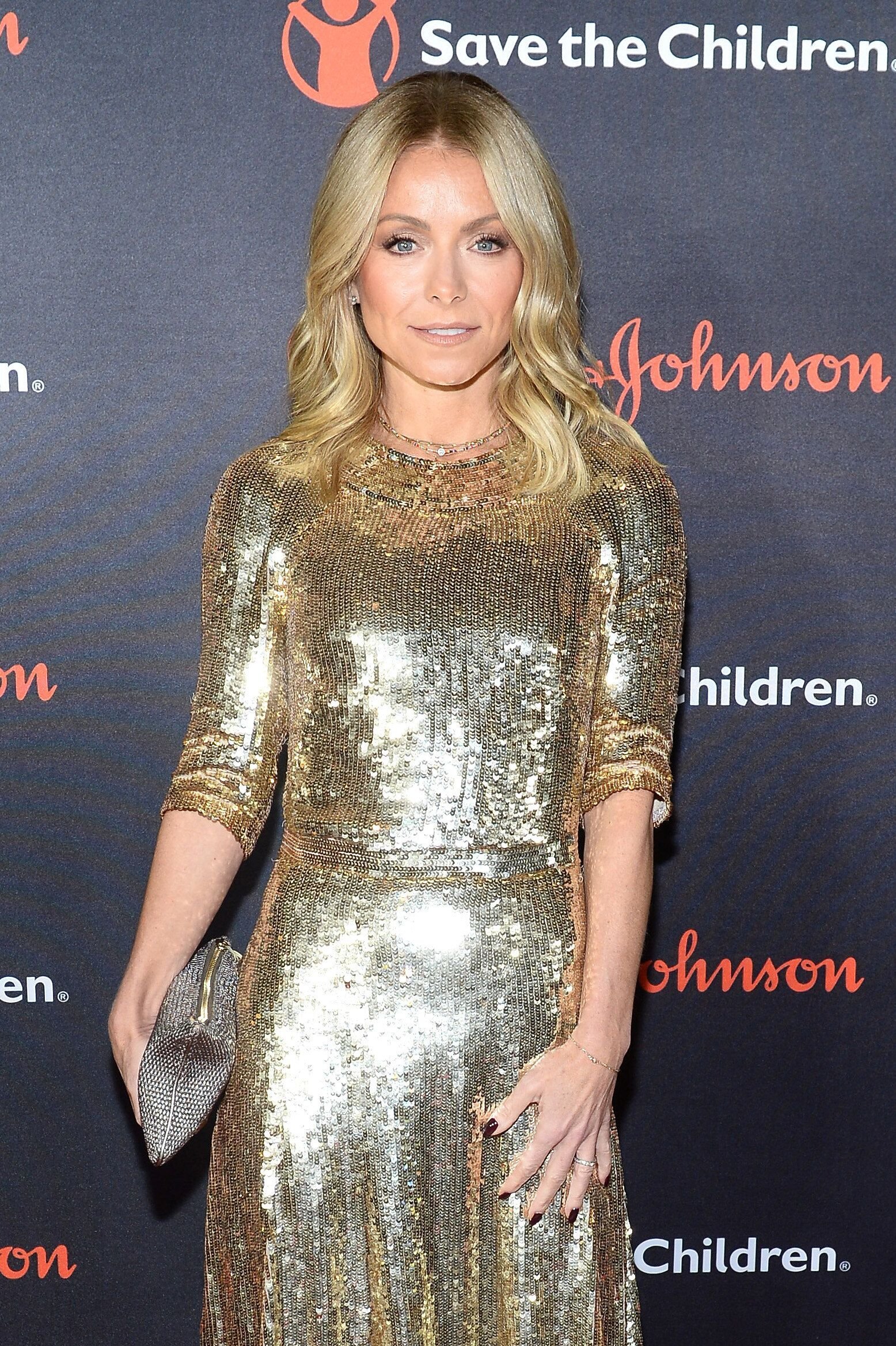 Kelly Ripa at the 6th Annual Save The Children Illumination Gala on November 14, 2018, in New York City | Photo: Getty Images
NARCOLEPSY CAN'T TEAR THEM APART
It's not because Consuelos does not feel sleepy at the steering wheel, but because his wife or one of his children scratch his head. The actor has not gotten diagnosed with narcolepsy, and it's unlikely that he will.
However, narcolepsy or not, Ripa and her husband love each other a lot and have one of the most enduring relationships in the entertainment business. The two have been married for over two decades.
They met on the set of "All My Children," and it was love at first picture glance. Since then, through thick and thin, laughter and fight, the two have been together and remain inseparable.
As the actress turned TV personality once put it, marriage is like a marathon, and those in it have to keep pushing even when it seems hard. The only condition for giving up is abuse, and perhaps infidelity.
Ripa and Consuelos share three beautiful children — Michael, Lola, and Joaquin. Kelly Ripa kids take after their parents in looks, and the TV star and the "Riverdale" actor employ strict parenting rules.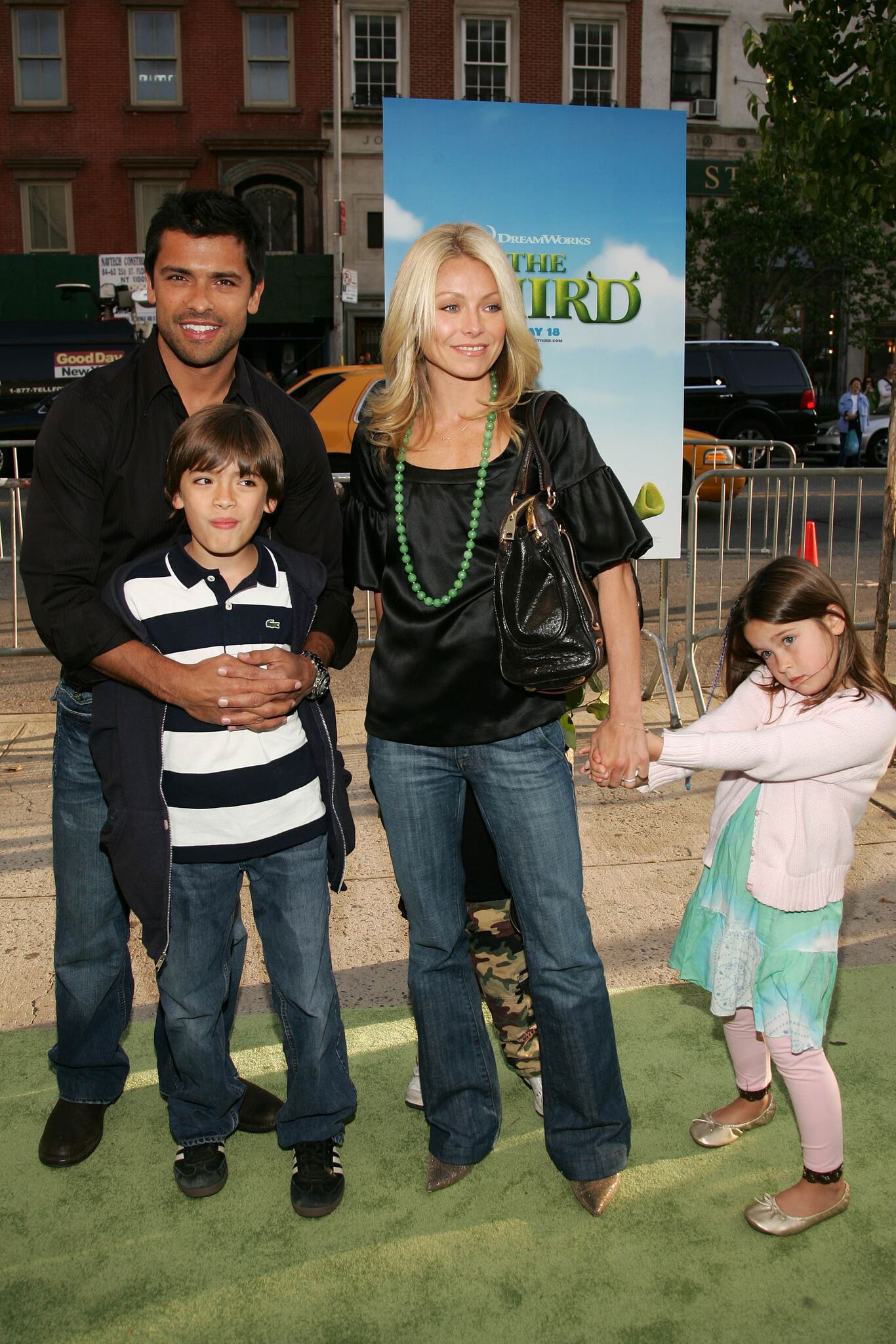 Mark Consuelos and Kelly Ripa pose with their children Michael Joseph and Lola Grace at the premiere of Shrek The Third | Photo: Getty Images
AN EXPRESSION OF HER LOVE
Those rules apply mostly to Kelly Ripa's daughter, as the only female child. She is currently a student at New York University, and in her first year.
Unlike her daughter who is in an ivy league school, the New Jersey native attended Camden Community College. While there, she performed at a local theater and began her career as an actress.
Ripa later transitioned to TV hosting and rose to prominence when she replaced Kathie Lee Gifford on the ABC morning show she hosted with Regis Philbin. She currently hosts the show with Ryan Seacrest, and it's called "Live with Kelly and Ryan."
The TV personality's career means a lot to her. Asides from it, Kelly Ripa's family is her most prized possession, and every story she tells about them is an expression of her love.
Please fill in your e-mail so we can share with you our top stories!