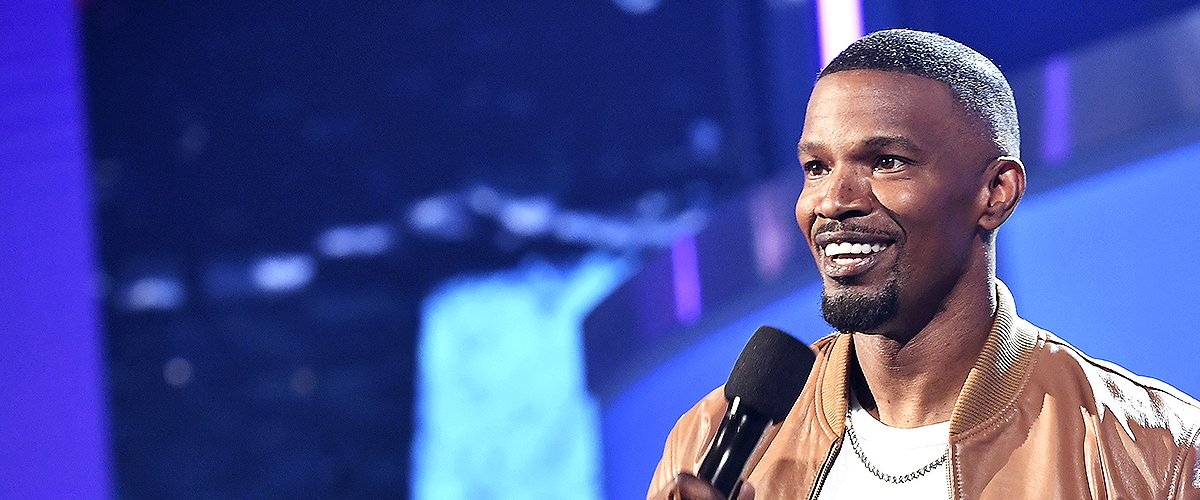 Getty Images
Jamie Foxx Claims He Has a Tape of Whitney Houston Singing Karaoke at a House Party in His Safe

Actor and comedian, Jamie Foxx has a hilarious party history with late legendary singer, Whitney Houston that dates back to a time of camcorders and "no social media."
While most people pride themselves with a safe occupied by historic wines, priceless pieces of jewelry, and valuable documents, Hollywood icon, Jamie Foxx has something slightly different.
The actor and comedian opened up about having a priceless record of Whitney Houston's Karaoke performance lying somewhere in his safe.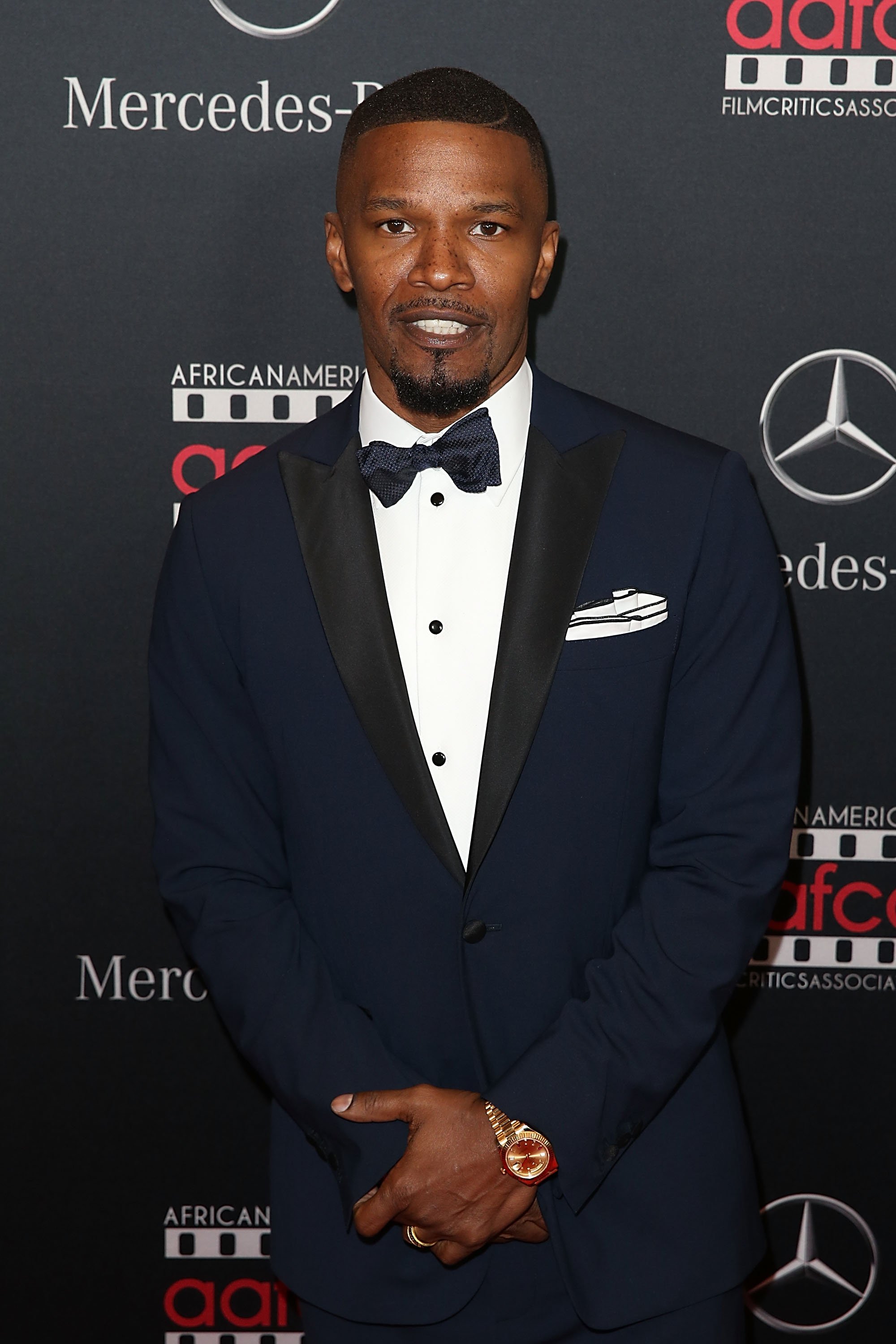 Jamie Foxx at an Oscar viewing party in February 2016. | Photo: Getty Images
JAMIE'S HILARIOUS STORY ABOUT THE RARE FOOTAGE
During an appearance on "Tonight Show," with Jimmy Fallon, the comedian shared mind-blowing details about his star-studded karaoke bashes and partying with notable figures like the late Whitney Houston and ex-husband Bobby Brown.
He recounted a particularly crazy party night, which had the presence of the former Hollywood couple, and having his night made by Whitney, who was then, the female singer of the millennium after she sang the lyrics of her hit single, "I Will Always Love You."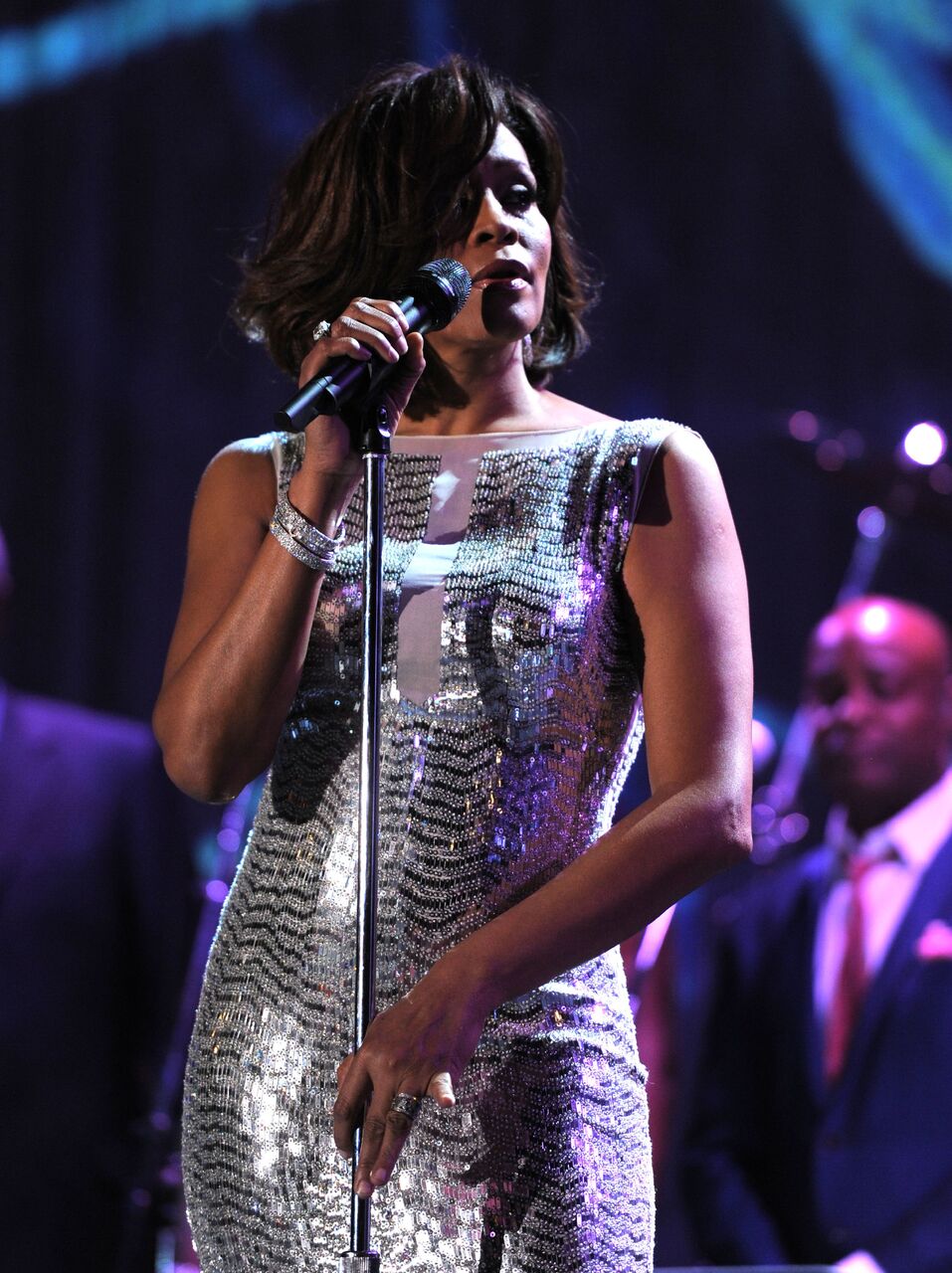 Whitney Houston performs onstage at the 2011 Pre-GRAMMY Gala and Salute To Industry Icons. | Source: Getty Images
The father of two also described how he recorded the one-of-a-kind performance using a camcorder. After the party ended, however, the songstress's partner, Bobby Brown, showed up at his doorstep demanding for the footage, which Jamie denied having, leading the rapper to ransack his wardrobe and made away with some of his clothes.
Eight weeks later, he saw a picture of Bob, rocking his clothes on People's magazine, and passing it off as a Dolce and Gabbana creation. He didn't mind, though, because he possessed the ultimate prize, the priceless footage.
When asked if he was still in possession of the tape, the legendary actor confirmed it was safely tucked away in his safe deposit box.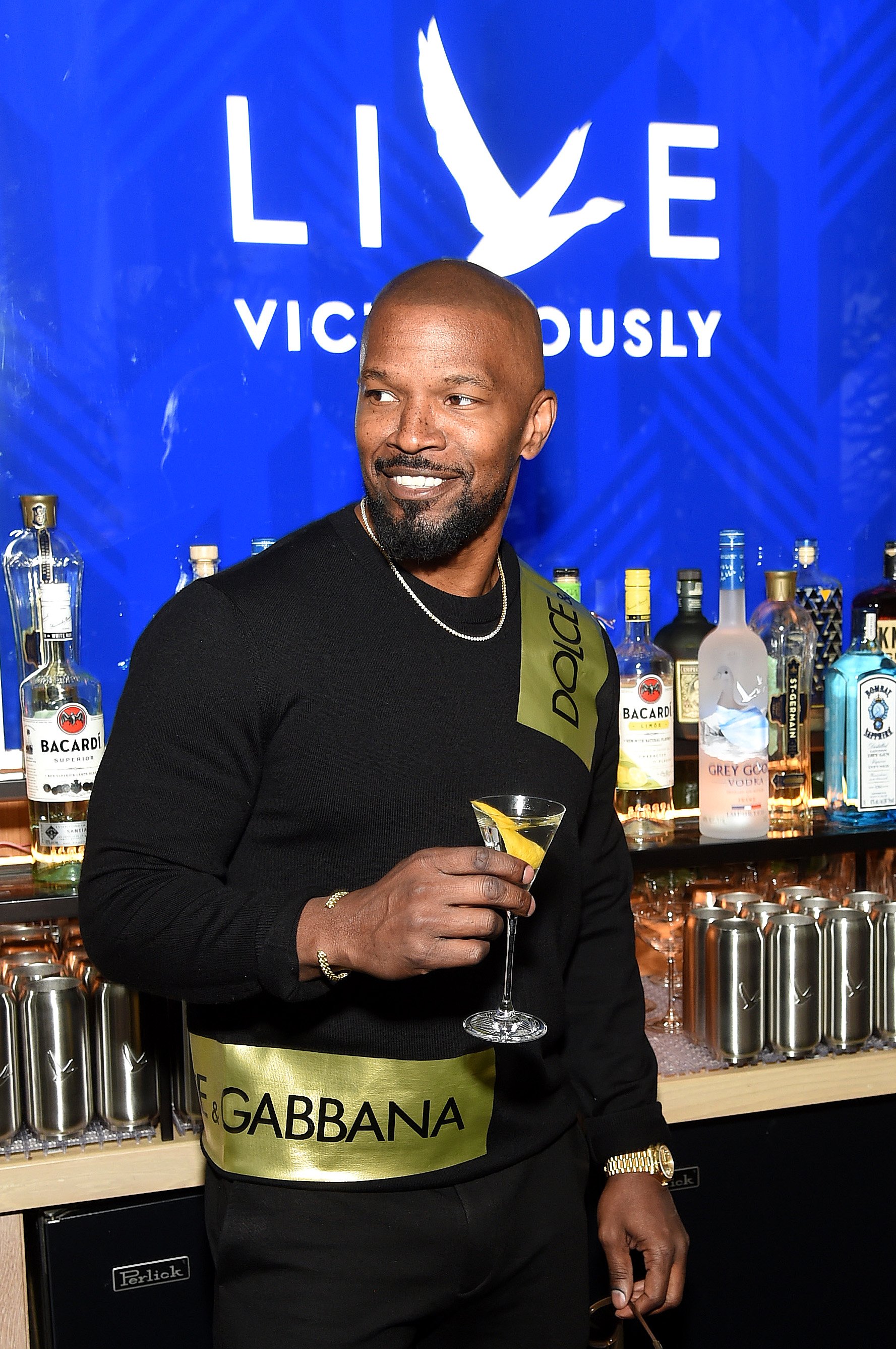 Jamie Foxx at a Grey Goose event in April 2019. | Photo: Getty Images
JAMIE TALKS ABOUT MEETING PRINCE
The 52-year-old went on to recount his starstruck first encounter with Prince to the "Tonight Show" star. He explained how their Vegas meeting on December 31, 1998, moved him to tears.
The actor had a brief exchange with the legendary "Purple Rain" singer, commending his incredible "stuff" and relishing his "extra sexy" voice moments before the singer performed with Morris Day and the Time.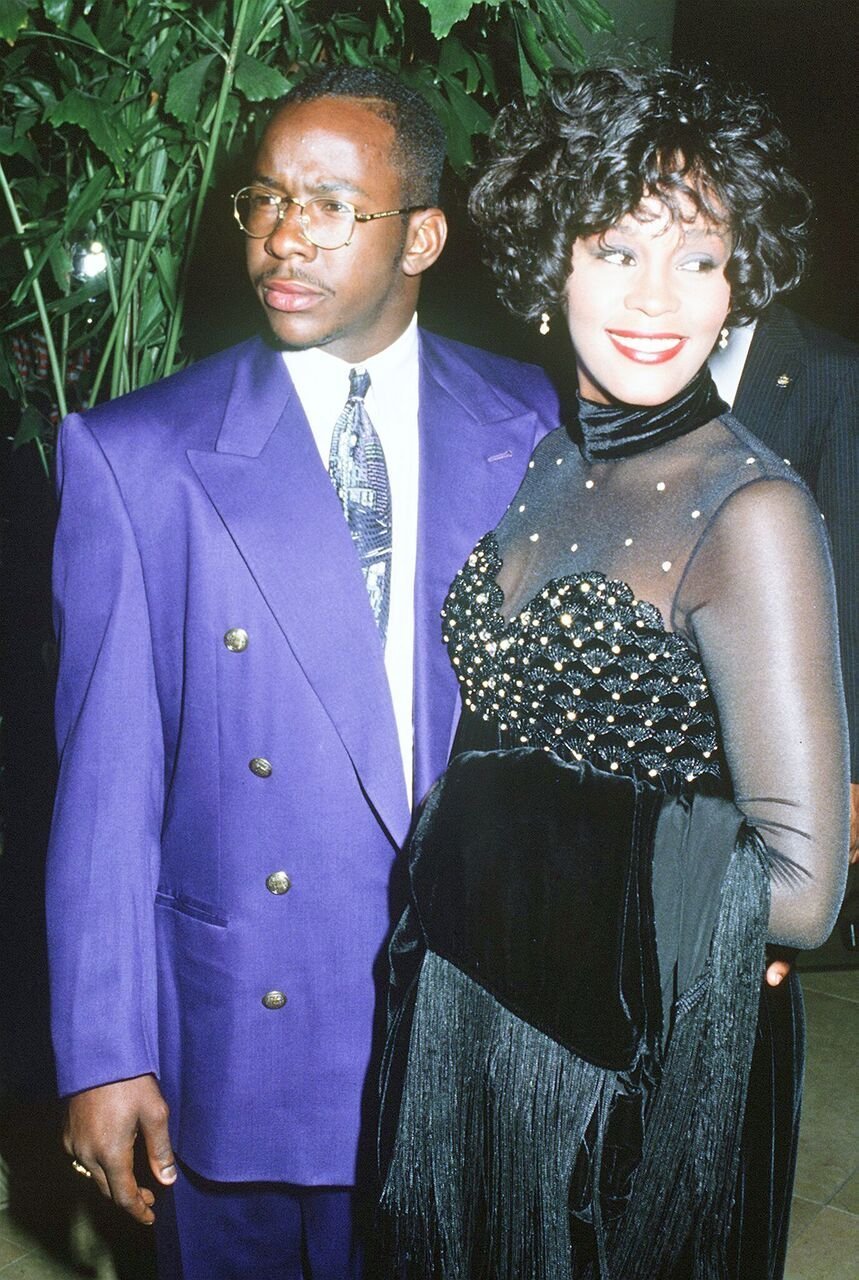 Whitney Houston (1963 - 2012) and her husband, singer Bobby Brown, circa 1992. | Source: Getty Images
JAMIE'S FAMED HOME PARTIES
The "Robinhood" icon holds a reputation for throwing some of the most spectacular Hollywood celebrity home bashes. To further indulge his partying sprees, the star once owned a single storey compound in Tarzana, which he called Foxxhole dedicated as his party pad.
The 6000 square foot property, which he acquired in 1997, was named after the entertainment icon's comedy radio channel. In 2008, the famed party pad was listed for sale at $3.299 million.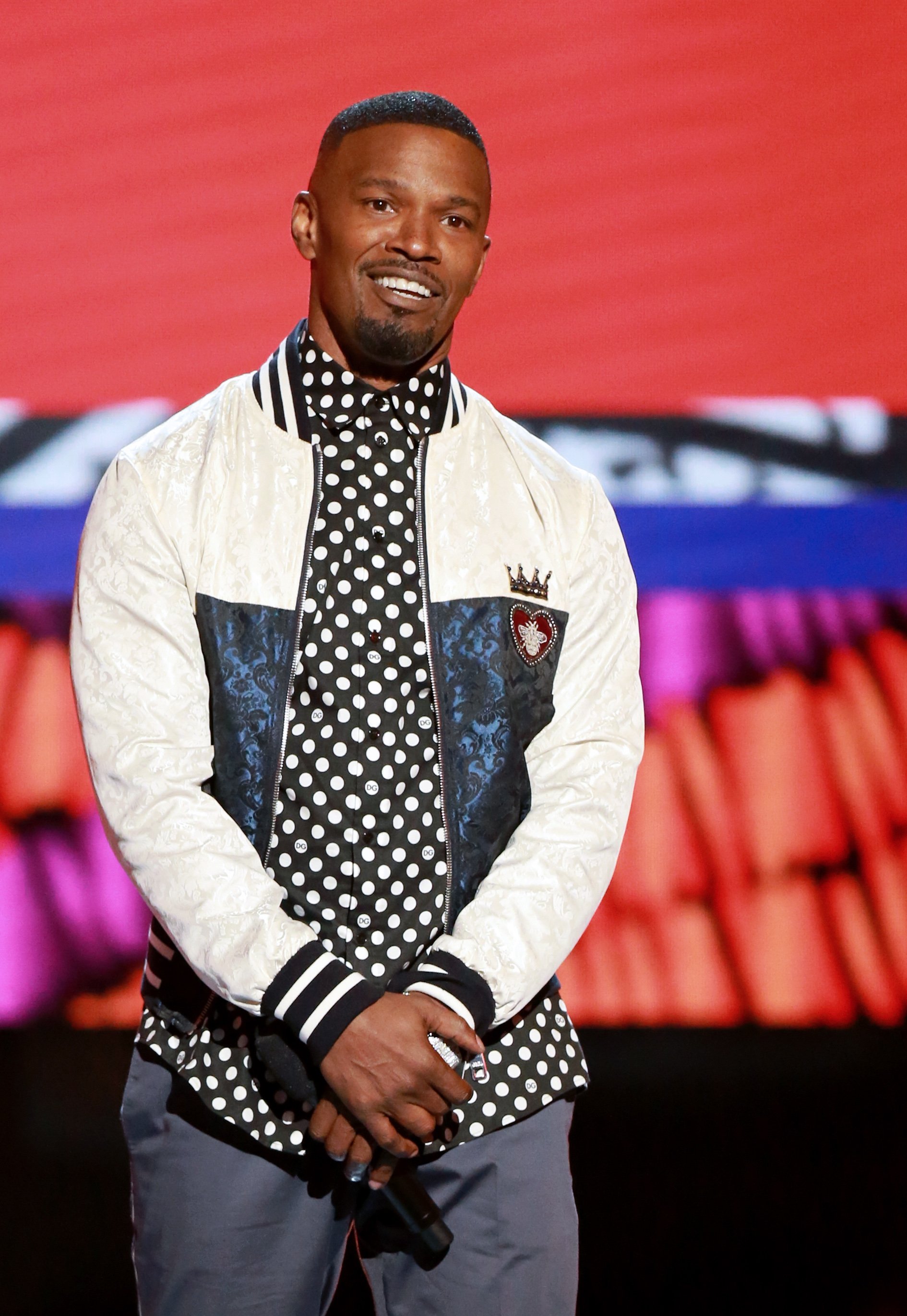 Jamie Foxx at the 2018 BET Awards show. | Photo: Getty Images
Jamie's star-studded bashes were more than just a party hangout to him, as he once revealed:
"What I've always wanted to do was put artists in the same room."
The presenter's approach has been successful, as his parties have witnessed the presence of stars like Drake, Diddy, Ross, 2 Chainz, Pharrel, and even the Hip hop billionaire, Jay-Z over the years. In addition to having celebrities perform, the bashes also avail him of rare opportunities to interview the various entertainment icons.
Whitney Houston is seen performing on stage during the 2004 World Music Awards. | Source: Getty Images
JAMIE'S RELATIONSHIP WITH KATIE HOLMES
American actress, Katie Holmes, and Jamie Foxx were rumored to be an item for years. However, the duo managed to keep the facts of the relationship a secret until their "supposed" split in 2019.
The tales of their romance first surfaced a year after Katie's divorce from Tom Cruise. The pair were spotted together at an event in Hampton, where they shared a dance. However, the actor denied the claims shortly after, implying it was simply dance and nothing more.
Following Foxx's denial, the rumors became more intense, with reports of their occasional sightings together in disguise going viral. The two made a point of showing up at each other's parties, but never as a couple.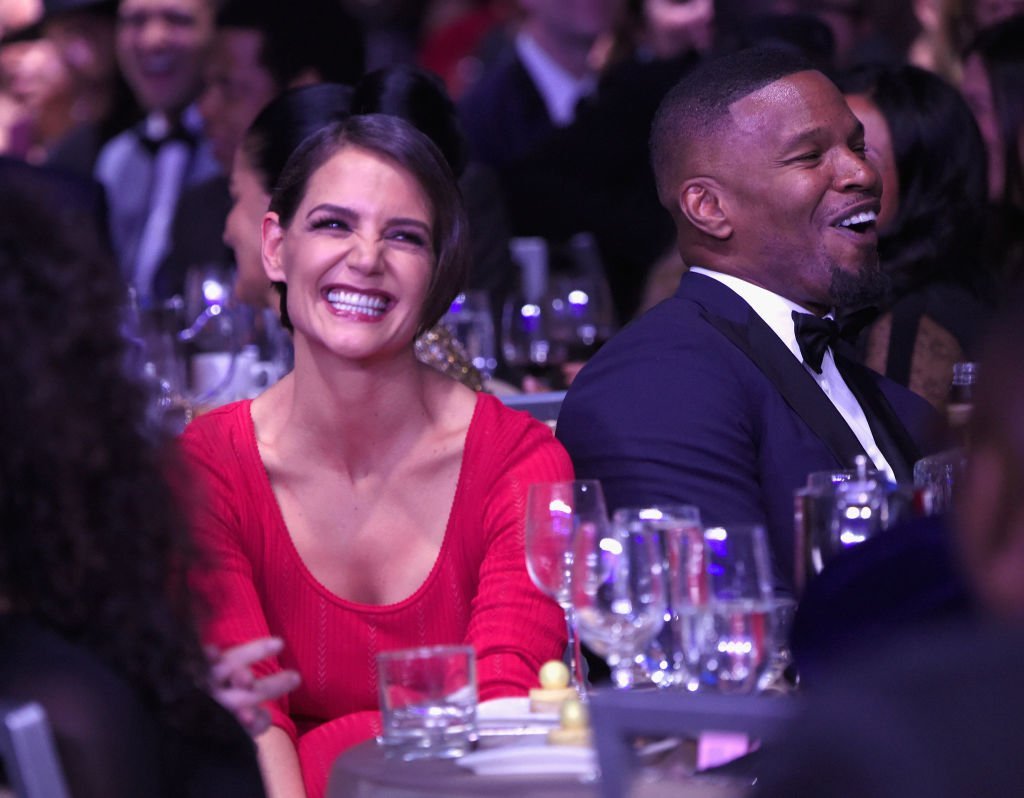 Katie Holmes and Jamie Foxx. | Source: Getty Images
In 2018, reports of their alleged breakup after five years together hit the media, but a spokesperson for Jamie Foxx denied the claims, implying the reports were false. Months later, to further confirm an existing relationship, the couple was spotted in Miami, kissing on a yacht, confirming years of romance speculations.
With their secret out, Jamie Foxx and Katie Holmes made their first red carpet appearance as a couple at the 2019 MET Gala, sporting similar shades of purple.
A few months later, the 6-year couple broke up for real in their usual discreet manner. The news of their breakup remained a secret until the father of two was seen with another woman three months later, in August.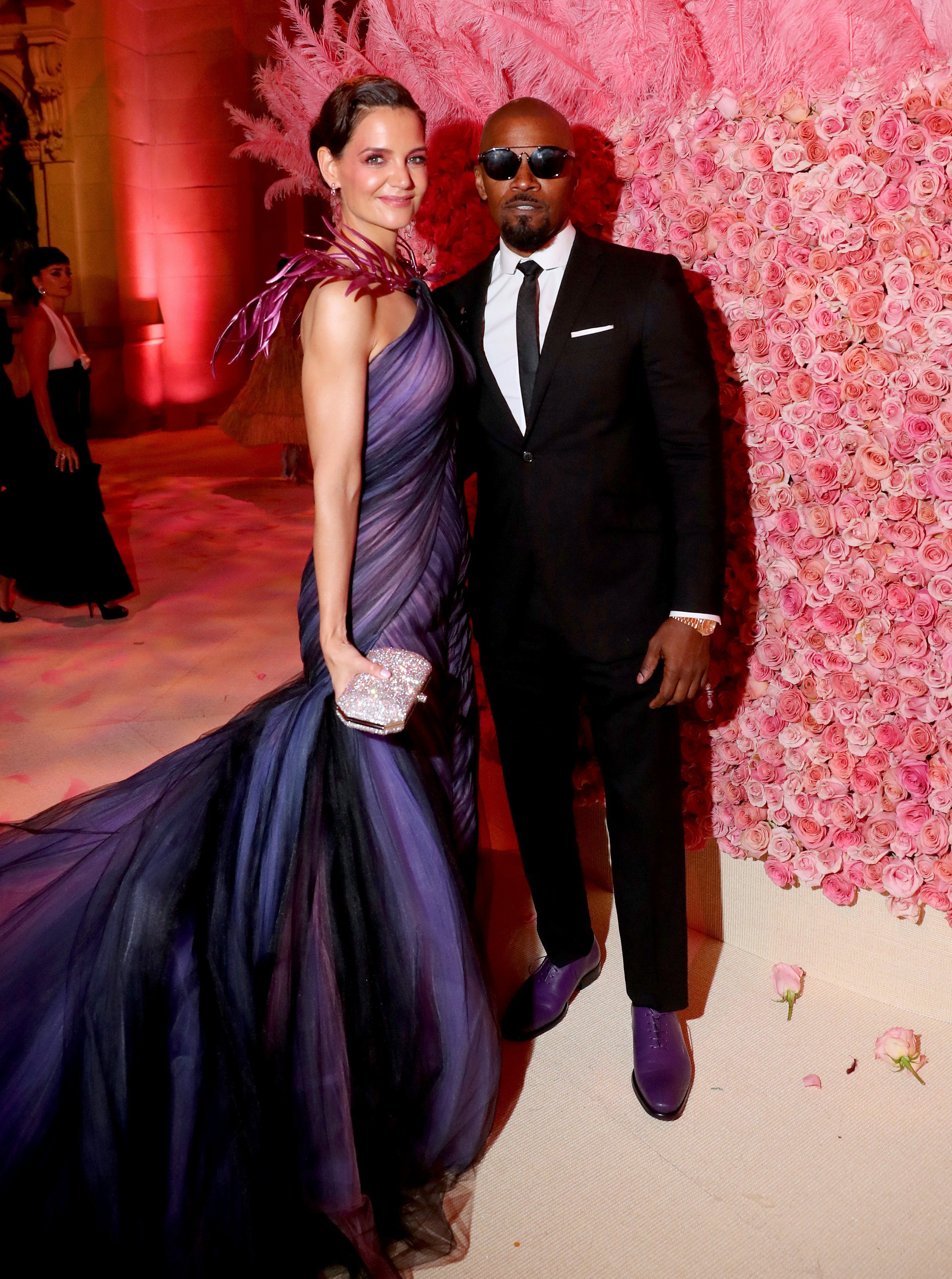 Katie Holmes and Jamie Foxx at the Met Gala. | Source: Getty Images
JAMIE FOXX'S CHILDREN
Aside from his relationship with the "Dawson's Creek" star, the stand-up genius has kept other relationships in the past, with two daughters, Corine and Analise Bishop to show.
Jamie Foxx's daughter, Corinne, starred alongside him in the second season of "Beat Shazam," and was a former Miss Golden Globe titleholder.
JAMIE FOXX'S SUNGLASSES COLLECTION
The Grammy Award Winner ventured into the eyewear industry in 2018, partnering up with David Schottenstein, CEO of the affordable eyewear company, Prive Revaux, as the brand's ambassador alongside co-celebrities, Ashley Benson and Hailee Steinfeld.
The line of sunglasses features a range of high-end frames that go for less than $30 and were launched with Amazon.com in 2017.
Please fill in your e-mail so we can share with you our top stories!