Mama June Shared Touching Message for Her Estranged Daughters on IG and Fans Show Their Support
Mama June may be on her way to making amends with the family she deserted for so long; she reached out to them on Instagram with a heartfelt message and got support from her fans.
The matriarch of the Shannon family, Shannon June, popularly known as Mama June, finally decided to reach out to her family.
For the first time since June last year, she took to her Instagram page and surprised many with a touching message to her daughters.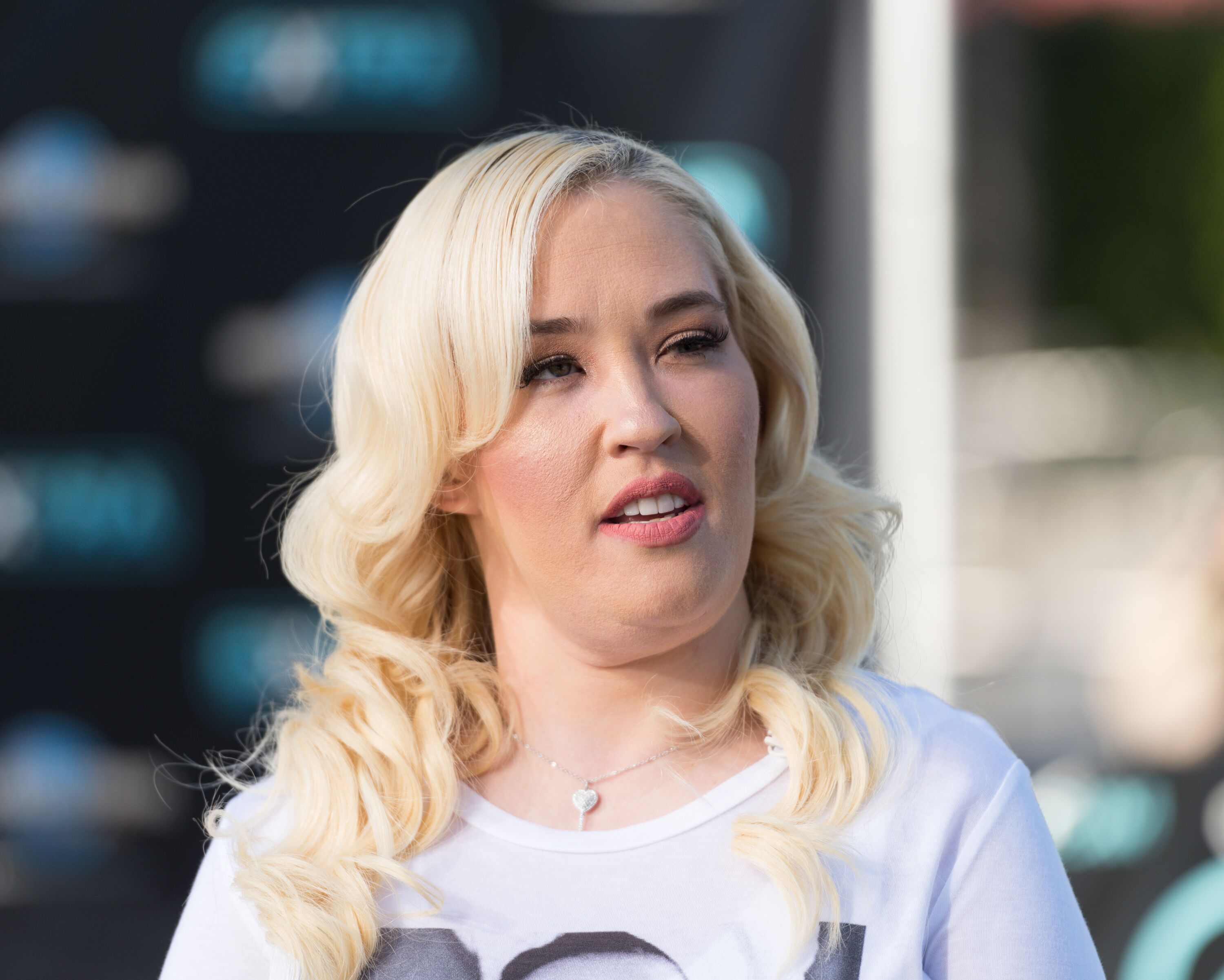 The post revealed a selfie of her sitting in a car and beaming into the camera. Mama June looked healthy and happy.
Shannon attached to the selfie a lengthy caption where she expressed how much she misses and loves her daughters. She captioned the post,
"...Everyday is a [struggle] n some days i just want to disappear n even though me n kids arent still seeing each other n its [been] very hard on all of us but i hope one day that will [change] as i want them to know i miss n love them very much." 
Her fans and followers hit the like button and took to the comment section to show their love and support for Mama June.
Someone said, "Get off the drugs and get back to your life!!!!!!! You can do it!!!!, love you." "Come on June. We're rooting for you to get better and reconnect with your family." another added.
In their attempt to separate her from her toxic relationship with boyfriend Geno Doak, her family held an intervention.
Since she started a relationship with her current boyfriend, Geno Doak, the mother of four has distanced herself from her family, and all efforts to reconnect her with them have proven futile.
With the absence of their mom, her children are staying strong and leaning on each other for support. Last Thanksgiving, Pumpkin posted a picture of her and her sister, Jessica, with Mama June nowhere in sight. She captioned the post,
"SISTERS make the bad times good and the good times UNFORGETTABLE."
It's been a couple of years since the "Mama June: From Not to Hot" star hit a rough patch, leaving her family and loved ones worried.
In their attempt to separate her from her toxic relationship with boyfriend Geno Doak, her family held an intervention which only seemed to push her farther away.
Thanks to Geno, June has now become a drug addict. He also managed to get her into trouble with the law as they were both arrested for possession of drugs last year.
Not only has he introduced her to drugs, but Doak has also reportedly turned her into a punching bag. Along with his drug charges, he was charged with domestic violence.