Jean-Claude Van Damme Once Revealed His 85-Year-Old Mom Is 'in Charge' of His Facebook Page
Jean-Claude Van Damme has a very tight relationship with his mother, and he once revealed that despite being her '80s, she insisted on managing his Facebook page, and she boosted his following within a couple of months. 
Belgian actor Jean-Claude Van Damme is better known for the '80s and 90's martial arts action films like "Timecop," "Universal Soldier," "Double Impact," and "Street Fighter."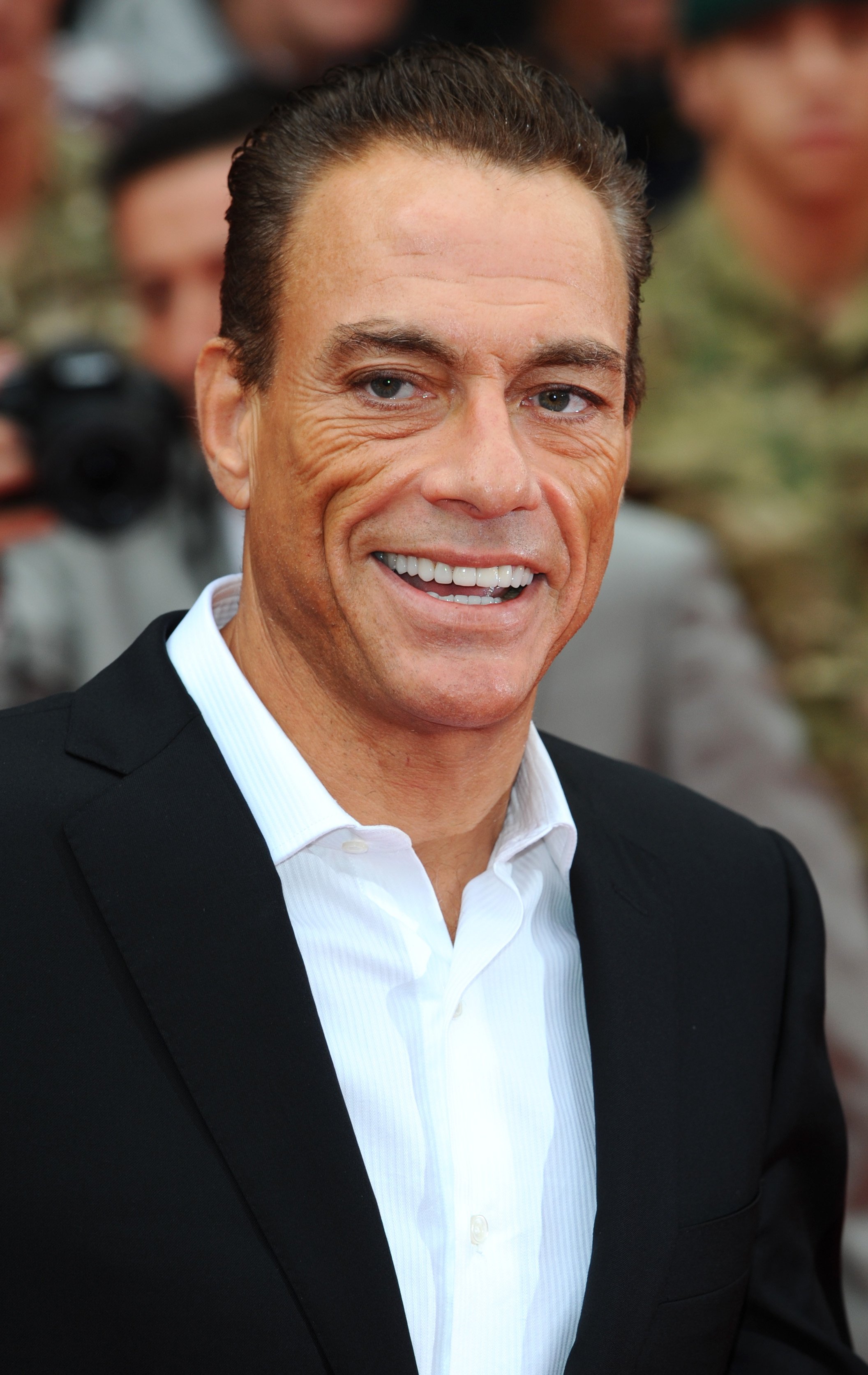 Born in Brussels, Belgium, Jean-Claude is the only son of Eliana and Eugène van Varenberg, a former accountant and florist.
The action film star has maintained a strong relationship with his parents through the years, and despite living in different countries—Van Damme in the U.S and his parents in Belgium—his mother has found a way to look after her son while helping him improve his social media presence.
FACEBOOK MANAGER AND MOM
Talking to Conan O'Brien on his late-night show two years ago, Van Damme revealed that his then 83-year-old mother—now 85—is in charge of managing his Facebook page.
When O'Brien asked why Mrs. Eliana had the job and not a "hip young kid," Jean-Claude explained that his mother worked in a factory since she was 16, so she enjoys working and was nagging him about handing down his Facebook to her because she wanted to make his fans happy.
However, Jean-Claude was reluctant because he was aware of some hateful messages he would receive, and he didn't want his mom to see that because she would be hurt.
My beautiful, incredible mother Eliana! You are my foundation! I love you!

1st member of #TeamJCVD#JCVD #Family pic.twitter.com/23Y77HXzyA

— Jean-Claude Van Damme (@JCVD) February 29, 2016
But she insisted so much that he eventually gave up, and it was a good decision because Mrs. Eliana blew up his followers from 10 to 25 million.
Van Damn says his mother always knows where he is whenever he travels, and as part of her social media strategy, she always sends him letters from fans, pictures to sign and even gets him to call kids, which he founds beautiful.
"She's an amazing woman, thank you, mama, and I love you," the actor added.
VAN DAMME'S PROMISE
Although Van Damme was at the height of his fame back in the '90s, his bodywork was reduced as the years passed, and most of his last projects were a failure on the box office.
Still, the 59-year-old kept working hard because he once promised his mother that he would make a triumphant return to television or film, and he would take her to a premiere in Paris.
Almost fifteen years later, he fulfilled his promise when he got on board the Amazon series, "Jean-Claude Van Johnson," an action-comedy where Van Damme played a comic version of himself: a struggling actor who attempts to get back into the spotlight.
Van Damn had only one request when he agreed to do the series: the premiere had to take place in Paris so he could fly his parents from their home in Knokke near Bruges to the city of love.
"Ten or 15 years ago, I was gone in terms of theatrical openings," Jean-Claude told France24. "But I promised Mama, and I knew that one day I would come back, and we'll do the premiere in Paris."
"I am very proud of him," Eliana Van Varenberg told reporters at the series' premiere.
JEAN-CLAUDE'S FAMILY
The actor is as much as dedicated son as he is a devoted father and husband. He's been married five times to four different women and has three children.
He married bodybuilder Gladys Portugues, his third wife, in 1987 shortly after they met. They have two kids: son Kristopher Julien Van Varenberg, and daughter Bianca Briggite Van Varenberg.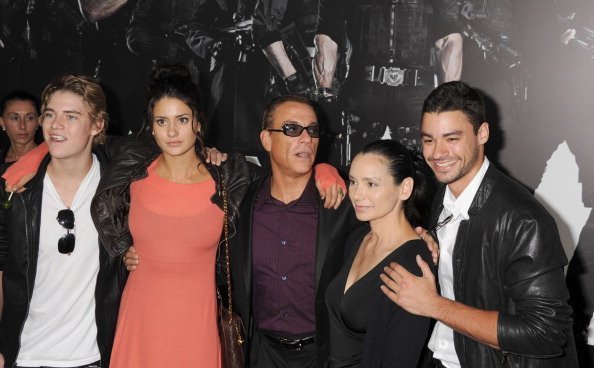 However, Portugues filed for divorce in 1992 when she found out Van Damme had cheated on her with actress Darcy LaPier, whom he married in February 1994.
He welcomed son Nicholas Van Varenberg the following year and divorced LaPier in 1997.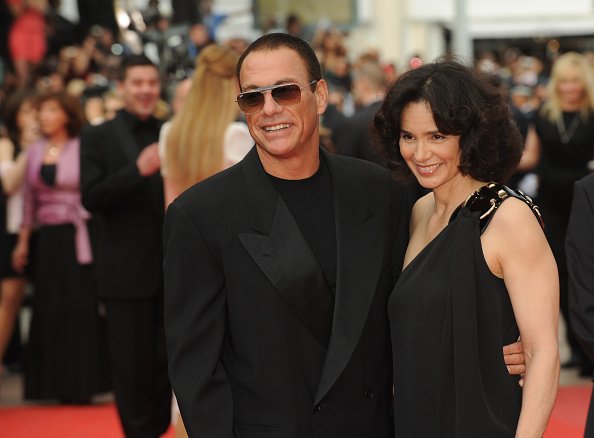 Two years later, Van Damme remarried Portugues. Although they were on the brink of a second divorce in 2015, when Portugues filed the papers citing irreconcilable differences, Van Damme managed to make his wife have a change of heart, and she withdrew the petition.
"There's so much divorce around the world, and it is very bad for the children, that's the problem," Van Damme told TMZ at the time. "Couples have to work through their stuff together no matter what. They have to grow."