Coco Gauff Knocks out Reigning Tennis Champion Naomi Osaka at 2020 Australian Open
15-year-old Coco Gauff is on the running to win this year's Australian Open after beating reigning champion Naomi Osaka. The stunning win comes after Gauff's painful loss to Osaka during last year's US Open. 
Coco Gauff was not seen joyfully celebrating her win against Osaka at the Australian Open but instead decided to turn to her family and coaches, raise her arms, and pump them in the air four times before walking to give Osaka a hug. 
Gauff will be competing against No. 14 seed Sofia Kenin during Round 4 of the competition.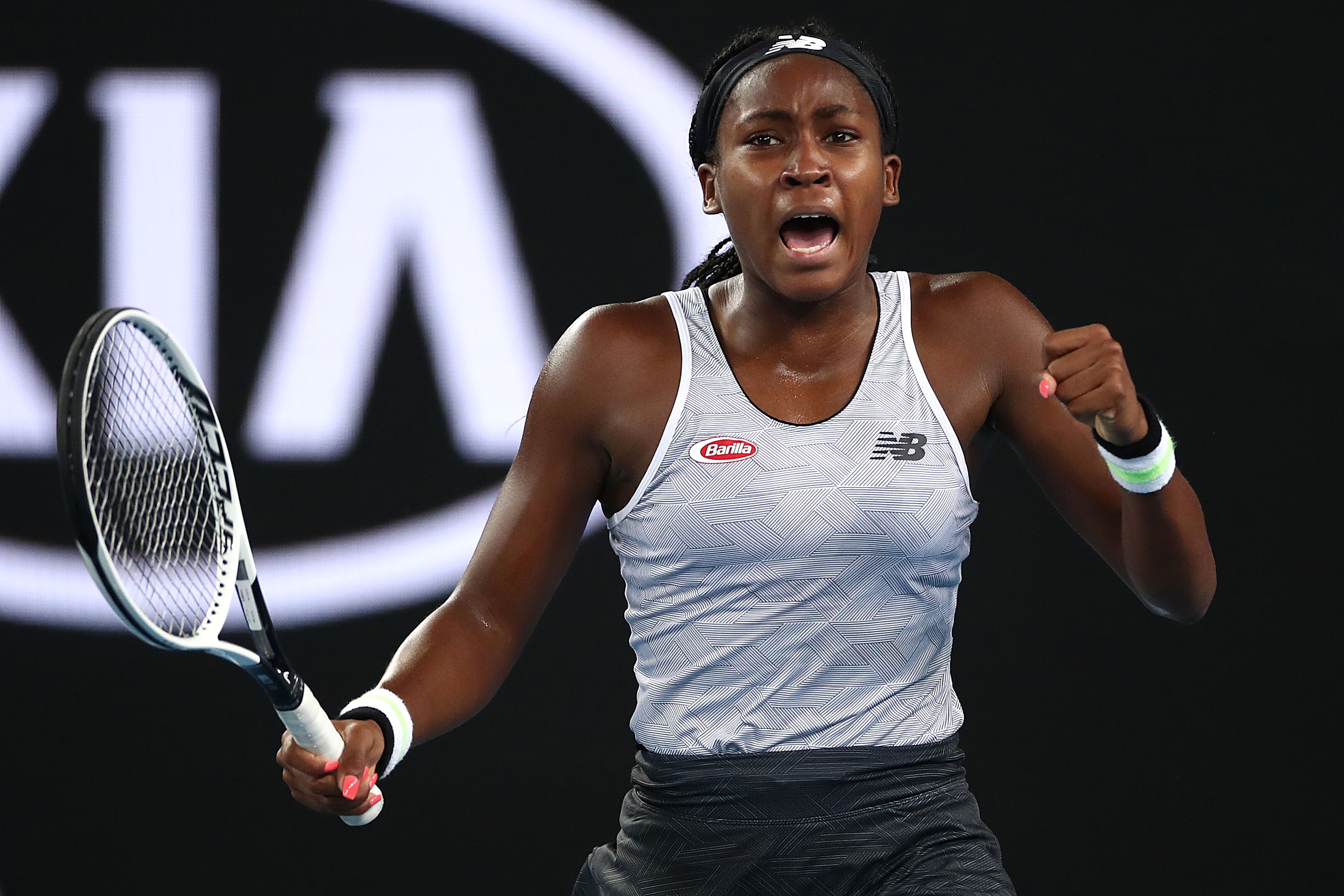 A HUMBLE CELEBRATION BY GAUFF
While this isn't how she normally celebrates, she revealed that it was all she could do because she was in disbelief. She beat the defending champion and No.3-seeded Naomi Osaka in straight sets, 6-3, 6-4. 
"I think I was more in disbelief. I didn't really know what to do. I was just trying to enjoy the moment and savor the moment. I still wouldn't say I'm used to this."
MUTUAL RESPECT BETWEEN BOTH PLAYERS
Her win against Osaka may be considered her redemption for losing last year's US Open to the same opponent. However, despite their competition, Osaka and Gauff actually have huge respect for one another, and that may be another reason why the 15-year-old wasn't celebrating ecstatically. 
Back in September, Gauff was teary-eyed as she lost the chance at a US Open title to Naomi Osaka. Instead of moving on to the press room, Osaka consoled her opponent and invited her to join the post-match interview and address the audience about how she feels. 
LIFTING EACH OTHER UP
While Gauff didn't want to face the reporters on the court, Osaka lifted her up and said: "You're good, you're amazing." Eventually, Gauff joined Osaka during the interview, and even the 21-year-old winner was brought to tears. 
Osaka recalled the times when she'd train in the same place as Gauff, and revealed that she's glad to see that both she and Coco are doing well in tennis nowadays. She also lauded Coco's parents for raising a great person. 
"You guys raised an amazing player. I remember I used to see you guys train in the same place as us, and for me the fact that both of us made it, and we're both still working as hard as we can, I think it's incredible. I think you guys are amazing, and I think, Coco, you are amazing."
While Naomi's fight for this year's Australian Open title was cut short, Gauff will be competing against No. 14 seed Sofia Kenin during Round 4 of the competition.