Ray J's Wife Princess Love Shares Adorable Photo of Baby Son Epik Resting on Her Shoulder
Princess Love melted hearts with an adorable snap of her newborn son.
Ray J and Princess Love welcomed son newborn son Epik Ray Norwood on December 30, 2019, and in less than a month the baby is already a favorite with celebrity baby watchers.
Proud mom Princess Love had social media oohing and ahhing over the recent photo of her gorgeous baby boy, which was shared by The Shade Room.
The couple's first child, Melody Norwood, born on May 23, 2018, is now 20 months old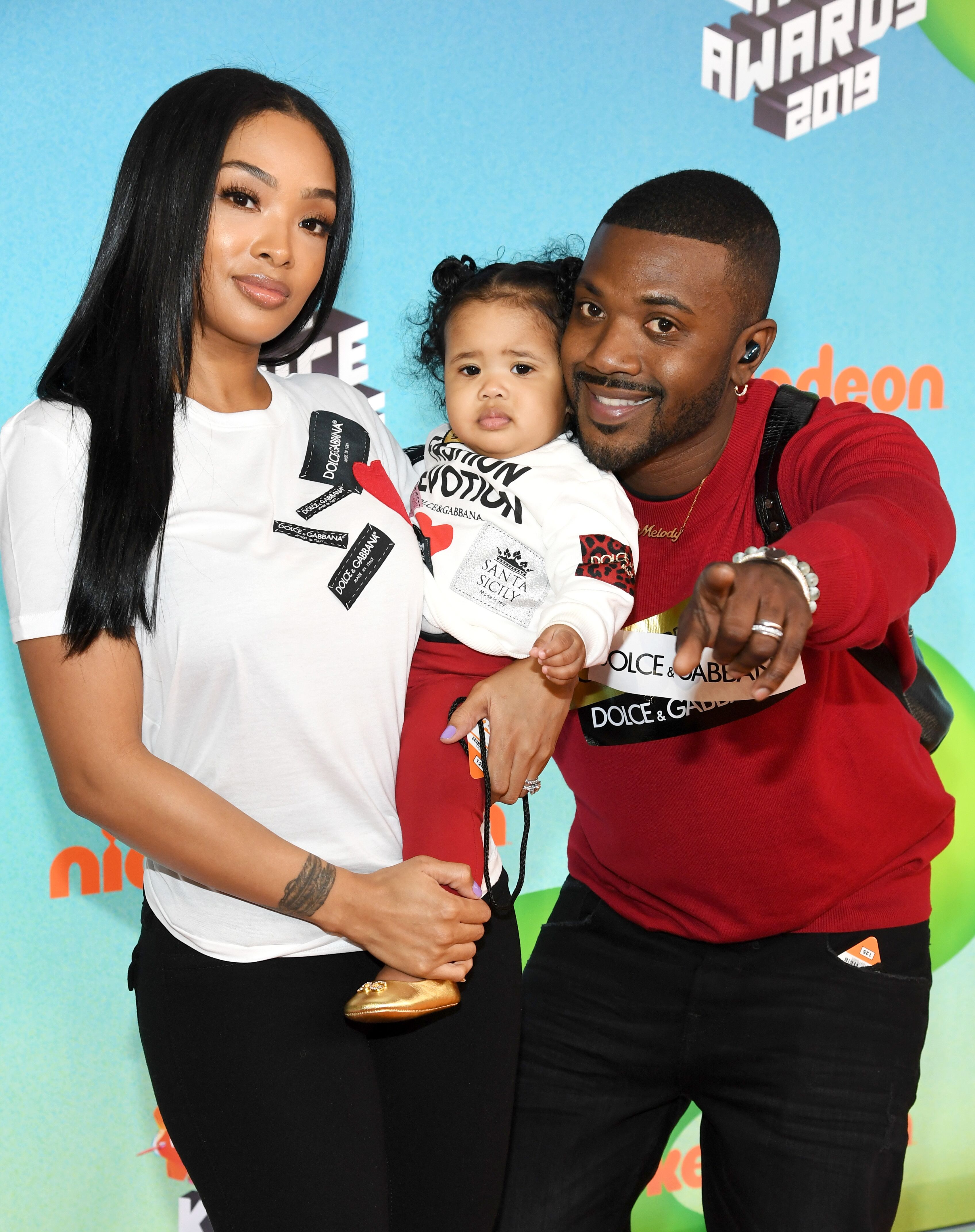 BABY EPIK IS A LIVING DOLL
In the photo, Epik can be seen cradled against his mother's shoulder, his tiny mouth showing the cutest pout.
Princess Love is wearing a pretty cream dressing gown with a cherry blossom print, with a towel draped over her shoulder to prevent "accidents."
MELODY NORWOOD - BIG SISTER
The couple's first child, Melody Norwood, born on May 23, 2018, is now 20 months old and is excited to have a new baby brother. Ray J shared an adorable clip that showed Melody gazing at her sibling with fascination.
Soon, Melody will be playing with Epik, and the two will be driving mom and dad crazy. It's wonderful to see Ray J and Princess trying to overcome their differences and past difficulties for the sake of their children.
RAY J - DIAPER CHAMPION
Of course, having two small children around, both still in diapers and still very dependent is a full-time job for mom and dad.
Ray J has revealed that while Princess Love cares for Epik, he is responsible for Melody and has been changing an average of 100 diapers a day!
We don't know if Ray J and Princess Love have any plans for growing their family, after all, Melody had turned one when they decided to add Epik to the family.
RAY J SHARES FOOTAGE FROM MELODY'S BIRTH
Ray J released a very special video on Father's Day, dedicated to his daughter Melody.
In the music video, Ray J sings a song he wrote for his first child, and edited into the video is footage from Melody's birth - in the delivery room during labor, and after.
Ray J has always stated that for him, the family was the most important thing in the world, and despite his occasional "slips," he is a devoted dad.