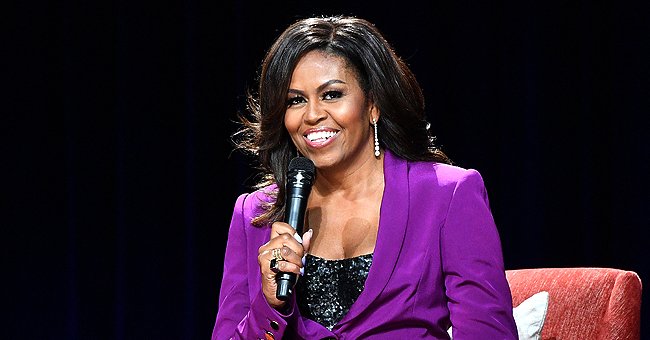 Getty Images.
Michelle Obama Takes Home Grammy Award for Best Spoken Word Album for 'Becoming' Audiobook
Former first lady Michelle Obama boasts with her first Grammy Award after dusting out worthy contenders in the Best Spoken Word Album category with her memoir "Becoming."
Actor John Waters, the two-times cancer survivor Eric Alexandrakis, Sekou Andrews, and the recording of the "Beastie Boys Book," all had their hats in the ring, but the 56-year-old Michelle walked away with the honors this year.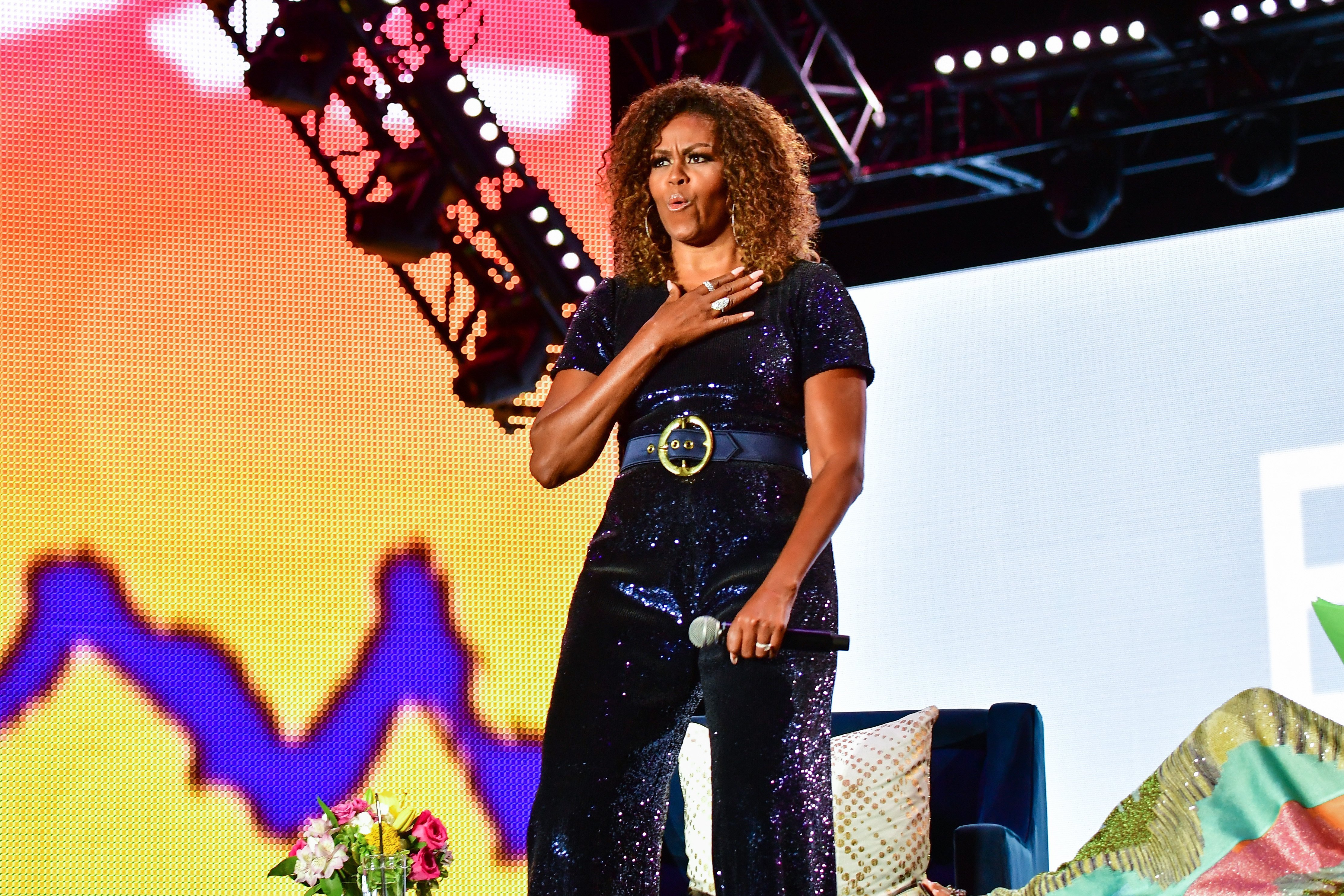 A conversation with Michelle Obama takes place during the 2019 ESSENCE Festival at the Mercedes-Benz Superdome on July 06, 2019, in New Orleans, Louisiana. | Source: Getty Images.
The mother of two didn't attend the award ceremony, and presenter Esperanza Spalding, who earned a Grammy for Best Jazz Vocal Album, "gladly" accepted the award on Michelle's behalf.
The second Obama to win a Grammy, Michelle's husband and former president Barack Obama previously won the award twice.
In the Spoken Word Album category, both his memoirs "The Audacity of Hope," and "My Father" bagged the award in 2008 and 2006.
Michelle also became the second first lady to win a Grammy, after Hillary Clinton earned a Grammy in the same category for her book in 1997, "It Takes a Village" when her husband Bill Clinton served as president.
The 56-year old received her first Grammy nomination in 2012 with the audiobook version of her book "American Grown," but since she didn't do the recording, Janis Ian walked away with the award for his album "Society's Child."
However, the award nominations don't stop there. Michelle and Barack Obama signed a multi-year deal with Netflix in May 2018 to produce documentaries, films and television series through their production company Higher Ground Productions.
Recently, the company's debut documentary, "American Factory" received an Academy Award nomination, and Michelle took to social media and shared her excitement with fans, as she wrote:
" The incredible people behind #AmericanFactory are nominated for the Best Documentary Oscar! We're so proud of them and amazed by their talent for storytelling."
Michelle felt equally "thrilled" when she heard about her Grammy nomination back in November. The former first lady took to social media and said that she "loved" hearing her fans' stories and thanked them for "every ounce" of their support.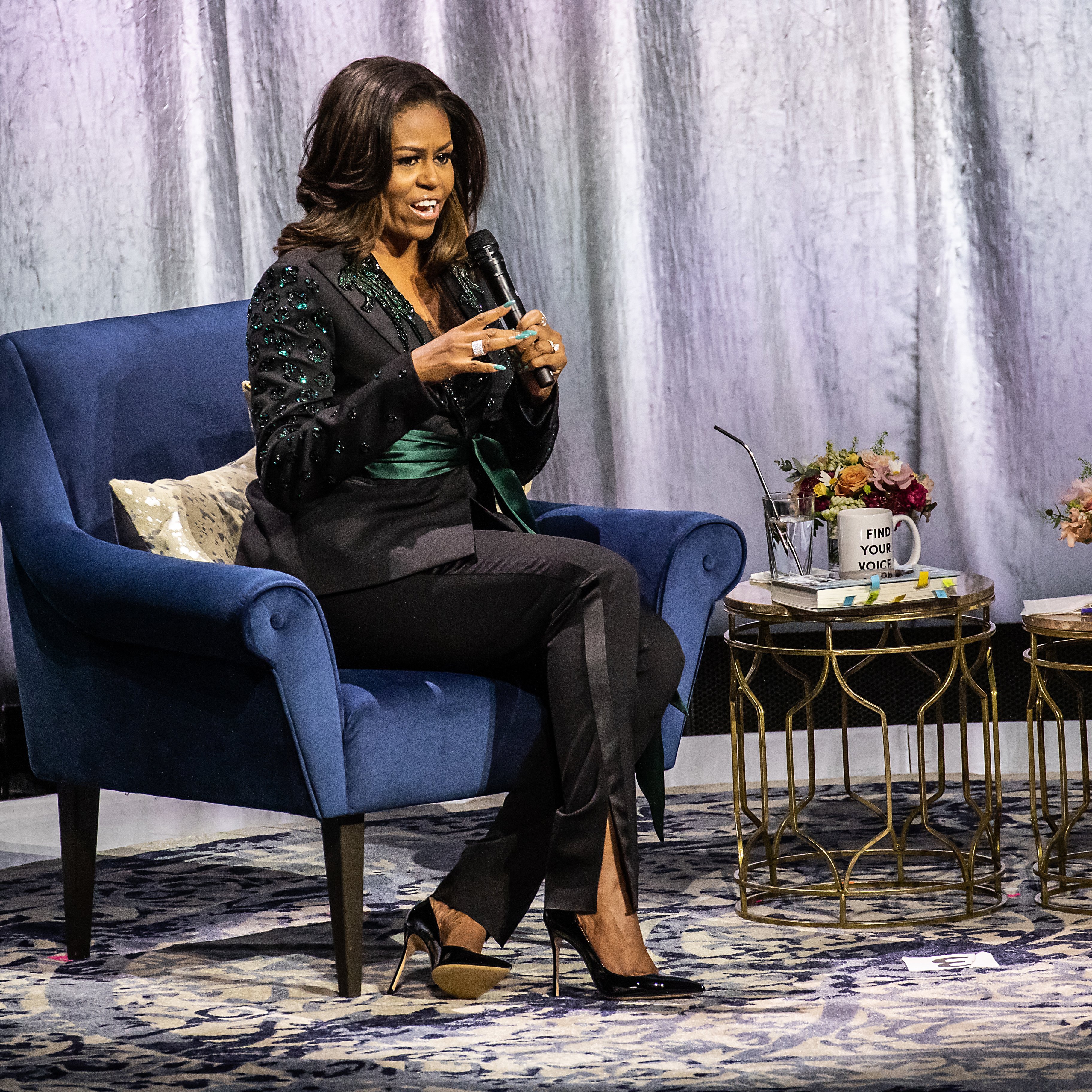 Michelle Obama held a conversation with Phoebe Robinson about her book "Becoming" at Oslo Spektrum on April 11, 2019, in Oslo, Norway. | Source: Getty Images.
For the better part of 2019, Michelle promoted her memoir "Becoming," which sold over 10 million copies since its release in November 2018.
The memoir takes a deep dive into her life as she grew up on the south side of Chicago, and followed it through to her role as the first African American first lady.
The book also detailed personal struggles Michelle faced, and her promotional tour, which included several stops in Europe, Canada, and the US often sold out in advance.
Barack and Michelle Obama are already working on their first television series as they hit the ground running in 2020.
The former first lady announced earlier this month that they are working on a series called "A Year of Firsts," documenting the lives of four students during their freshman year.
The series is aimed at helping students adapt and get through college, as the chosen students will share their varied experiences with the ups and downs of college life.
Please fill in your e-mail so we can share with you our top stories!