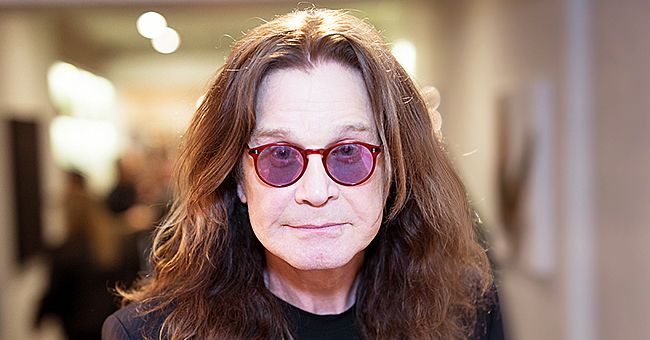 Getty Images
Ozzy Osbourne's Son Jack Shares Touching Message to His Dad after Parkinson's Diagnosis Reveal
Jack Osbourne showed support for his father, Ozzy Osbourne, after the family opened up about how they have been coping with his health condition over the past year.
Just days after Ozzy Osbourne and his family sat down with Good Morning America's Robin Robert's to revealed his battle with Parkinson's disease, his son, Jack Osbourne shared a supportive message in his honor, he said:
Just with all that been said this week I figured I'd show some love to my father. He's the strongest man I know and what he has been facing will only make him and stronger/better man.
In the throwback picture, two-year-old Jack was wearing a blue onesie with a teddy bear on his lap and sat next to his father, who sat cross-legged with his hands in his lap.
The special tribute comes after the family has dealt with a difficult year dealing with Ozzy's health struggles. He had surgery after a fall, battled pneumonia months later, had another surgery for a hand infection, and was hospitalized for complications from the flu.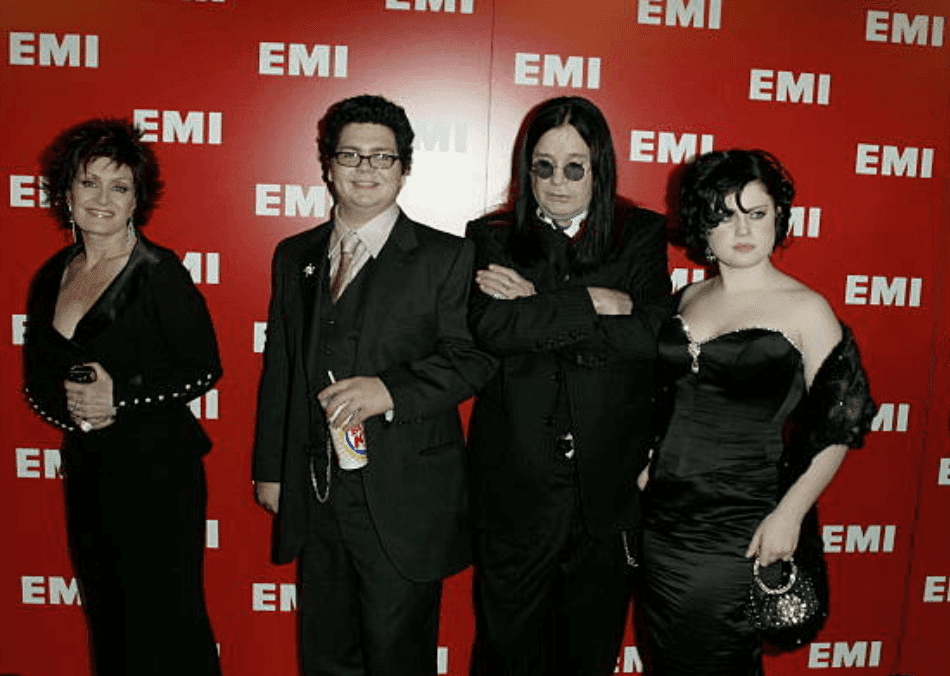 Sharon Osbourne, Jack Osbourne, Ozzy Osbourne and Kelly Osbourne arrive on the red carpet at the EMI Post-Grammy party, at the Los Angeles County Museum of Art | Source: Paul Mounce/Corbis via Getty Images
Kelly Osbourne
told Robin that after months of denial, it was
Jack
who noticed that there was a serious problem with their father's health.
She said the whole ordeal has made the family stronger, brought them closer. She added that it even brought her and Jack closer together.
In the emotional interview, Ozzy admitted that he had never been good at keeping secrets and wanted to share that he had been recently diagnosed with Parkinsons disease.
While he suffered from tremors for years, and in early 2000 he was diagnosed with Parkin symptoms, but he didn't find out about his official diagnosis until 2019.
Sharon Osbourne said it is called Parkin's II and affects certain nerves in his body. She revealed that coping with the condition, he has good days and bad days. Jack, who was diagnosed with multiple sclerosis in 2012 could relate, he said:
"I understand when you have something you don't want to have — but I don't push it. If he wants to talk, and if not I try to slip in information."
With Kelly's help, Ozzy has been focusing on his music while he recovers. In January, he released his first single in over a decade titled, "Ordinary Man."
Sharon revealed that the family had exhausted all of their medical options in the United States, and in April, they are traveling to Switzerland for treatment with a renowned professor.
Please fill in your e-mail so we can share with you our top stories!