Harry & Meghan's Son Archie Reportedly Has Different Wardrobe That's More Fashionable Than His Royal Cousins'
Baby Archie, the son of Meghan Markle, and Prince Archie dresses and has a more fashionable wardrobe than his Royal cousins, a source revealed.
Meghan Markle and Prince Harry have made it clear that they live by their own rules, and no one else's. After all, they succeeded in stepping back as senior members of the Royal family.
It turns out that their uniqueness goes beyond the way they choose to live their lives. It extends to the way they want to dress their son, Archie.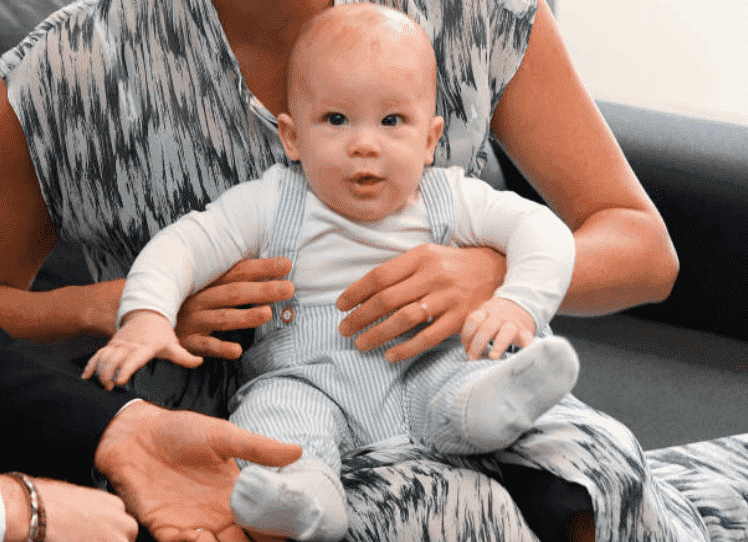 A COMPLETELY DIFFERENT WARDROBE
A source close to the couple reportedly revealed that the young Royal dresses differently from his cousins, Princes George and Louis, and Princess Charlotte. The source said,
"Prince Archie has a completely different wardrobe to Prince Williams and Kate Middleton's kids. It's a million times more fashionable."
Little Archie is already wearing ugg boots, organic baby gap sweaters, and beanies. The little boy also has puffer jackets, cute sneakers, and a pair of wellies in his wardrobe,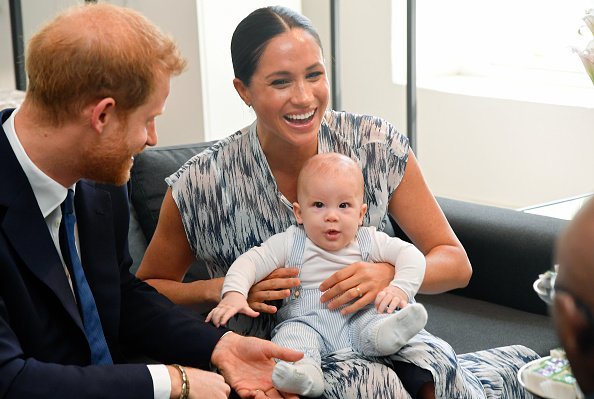 BUDGET-FRIENDLY OUTFITS
Markle and Harry are exposing their son to less pricey, but fashionable outfits from a young age. It is in line with their plan to give him a "normal" life away from the pressures that come with being a Royal.
Archie's hat is from the New Zealand knitting organization, Make Give Live, and it retails at $33.
The couple is also using their son's outfits to show that they are as committed as ever to sustainable environmental development goals. The parents-of-one dress Archie in eco-friendly outfits.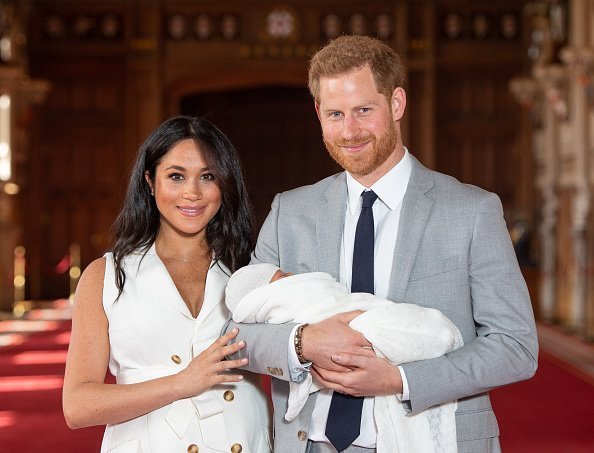 ECO-FRIENDLINESS IS KEY
During the Sussex Royal African tour last year, the little boy wore a $19.99 outfit from H&M while in South Africa. The brand uses 50% sustainable materials like organic cotton and recycled polyester.
The outfit, a blue-striped overall, was worn during a visit to Archbishop Desmond Tutu. It got paired with a pair of Bonpoint socks, and the young Royal looked dashing in it.
HE WILL STAY FASHIONABLE AND TRENDY
While on tour, Markle donated some of Archie's clothes to a local charity. She gave out the baby clothes her son had outgrown, alongside outfits she got from her friends.
Early this year, the former actress and Prince Harry shared among snaps of their time in Africa, a photo of their son, snuggled in warm clothes. It showed the little boy in a brown jacket and an adorable knit hat.
Archie's hat is from the New Zealand knitting organization, Make Give Live, and it retails at $33. The hat was a gift to Markle when she and Harry visited the country after announcing her pregnancy.
The former "Suits" star and the dad-of-one seem determined to dress their son in budget-friendly clothes. While at it, they will ensure he is fashionable and trendy; after all, he is their topmost priority.