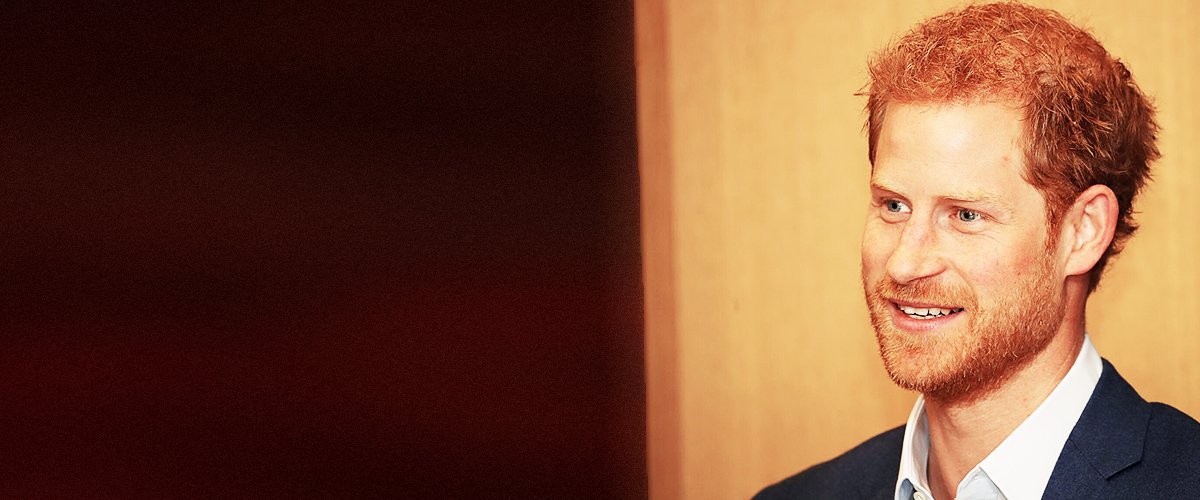 GettyImages
Inside the Circle of Prince Harry's Closest Friends: From a Billionaire's Son to Childhood Pals
As part of the royal family, Prince Harry has to be extremely careful about what type of people he hangs out with. Luckily for the father of one, he has maintained a tight circle of friends over the past years. Here are some of them.
The Royal family has exceptionally tight security measures in place to protect its members. So, it's natural for the Princes, Harry, and William, to have grown up in a secluded environment and with only the right people surrounding them.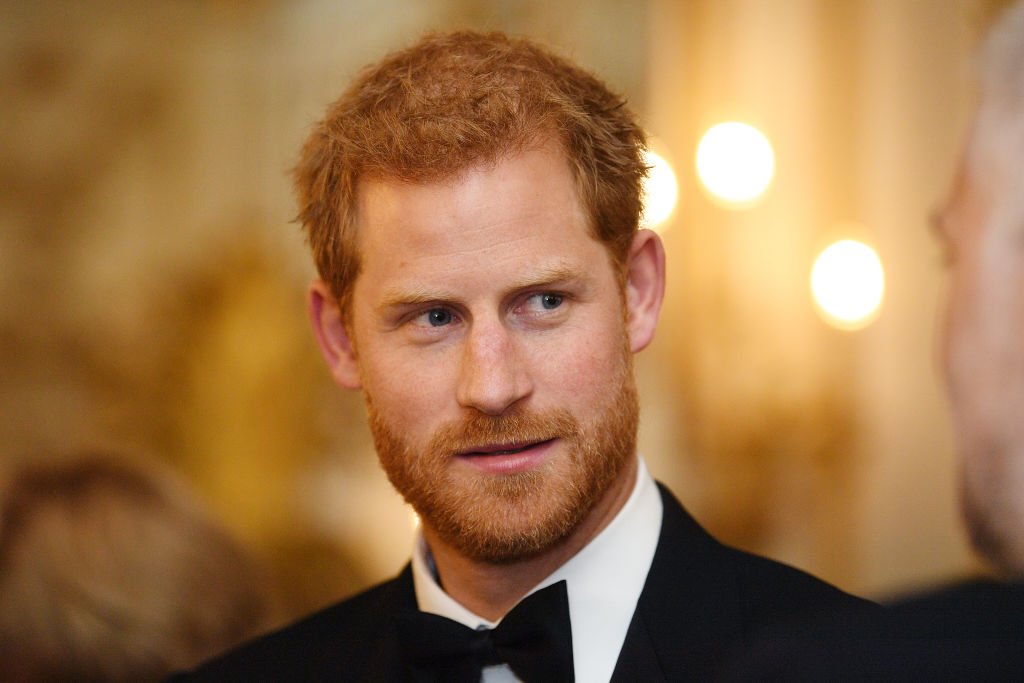 Prince Harry attends 100 Women in Finance Gala Dinner in aid of Wellchild at the Victoria and Albert Museum on October 11, 2017 | Photo: GettyImages
The Duke of Cambridge and the Duke of Sussex share many friends in common, but the siblings also made some friends on their own while they were off in college.
Here are some of Prince Harry's closest confidants.
Tom "Skippy" Inskip
Often referred to as Prince Harry's wingman, Inskip, and the Prince became friends at Eton College and shared many of Harry's headline-making moments during his wild years in the army.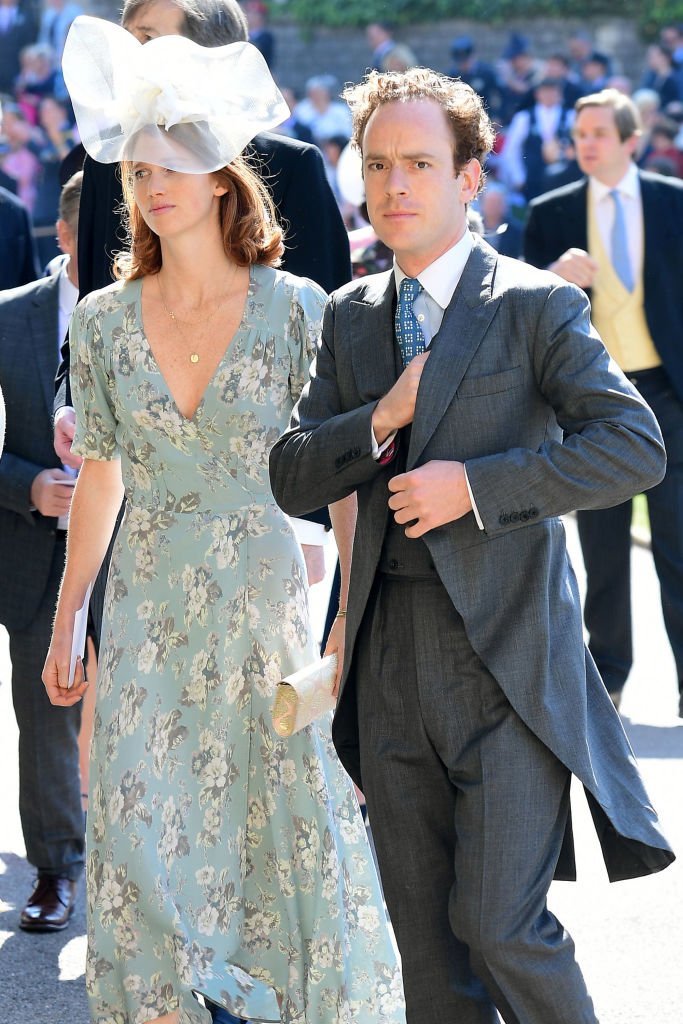 om Inskip arrives at St George's Chapel at Windsor Castle before the wedding of Prince Harry to Meghan Markle on May 19, 2018 | Photo: GettyImages
They were together during the 2011 Croatian holiday where Harry jumped into the pool of a night club fully clothed; and also during the infamous Las Vegas hotel party, where the Prince was photographed naked after playing strip billiard with some girls on his VIP suite.
But like Harry, Inskip is now a married man. He tied the knot with Lara Hughes-Young in Jamaica in 2017, and the ceremony marked one of the first times Prince Harry and Meghan Markle were seen out and about as a couple.
Recently, there have been reports about Harry and Tom having a falling out because Inskip allegedly warned the Prince about Meghan Markle's intentions.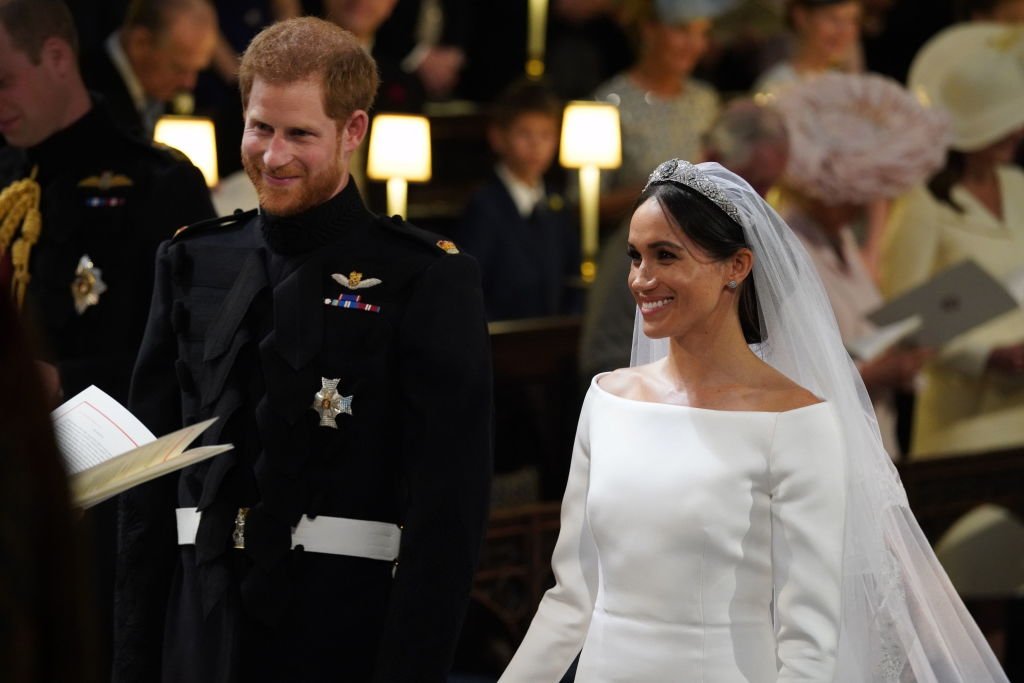 Prince Harry and Meghan Markle stand at the altar during their wedding in St George's Chapel at Windsor Castle on May 19, 2018 | Photo: GettyImages
However, considering how busy the Duke of Sussex has been in the past year after welcoming a child and dealing with the press while serving the Queen, it's possible he just didn't have the time to hang out with his friends.
Jake Warren
Warren and Harry are childhood friends and attended the same primary and high schools.
Warren is the son of Jake Warren, who oversees all of the Queen's racing and breeding interests through his family business, Highclere Stud.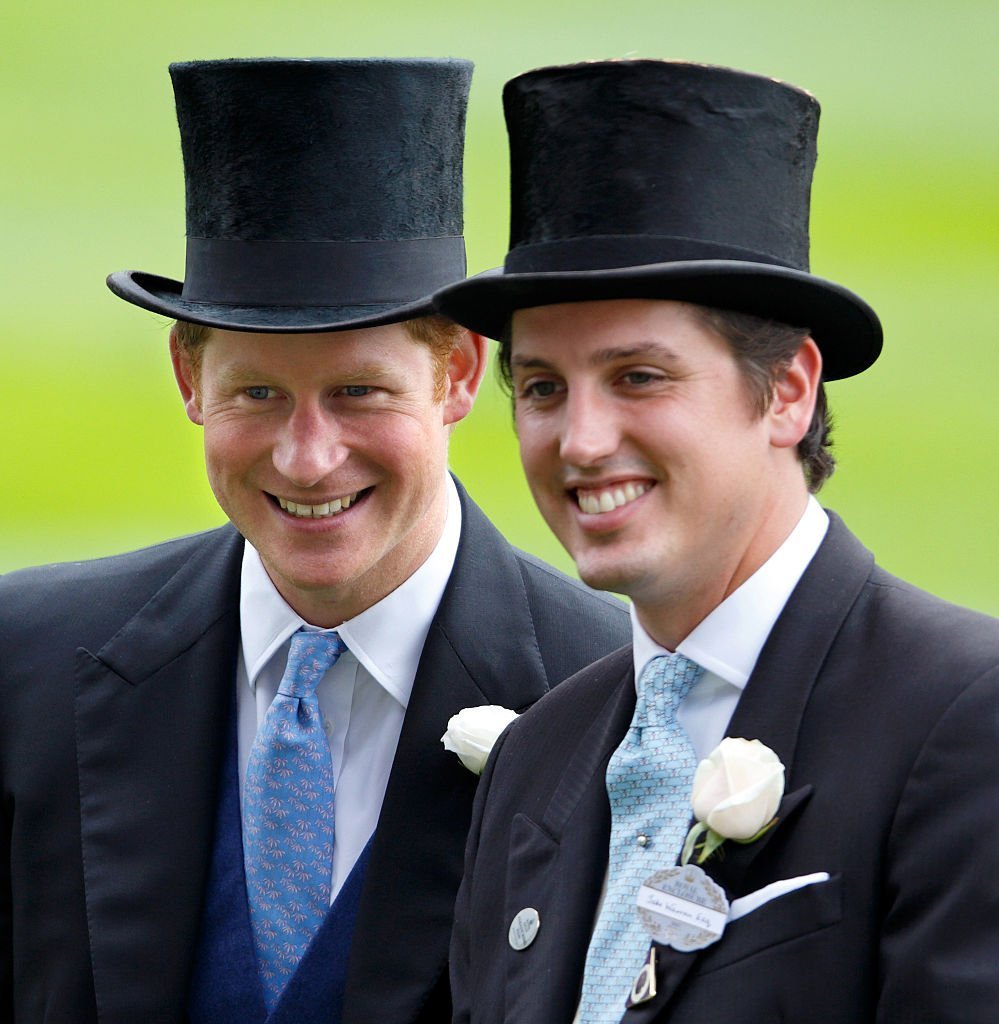 Prince Harry and Jake Warren attend day 1 of Royal Ascot at Ascot Racecourse on June 16, 2015 | Photo: GettyImages
Jake, who is also one of the many godsons Princess Diana had, married Zoe Stewart in 2013.
Harry is the godfather of their daughter, Zalie Warren, and the adorable girl was the youngest bridesmaid at Harry and Meghan's wedding in 2018.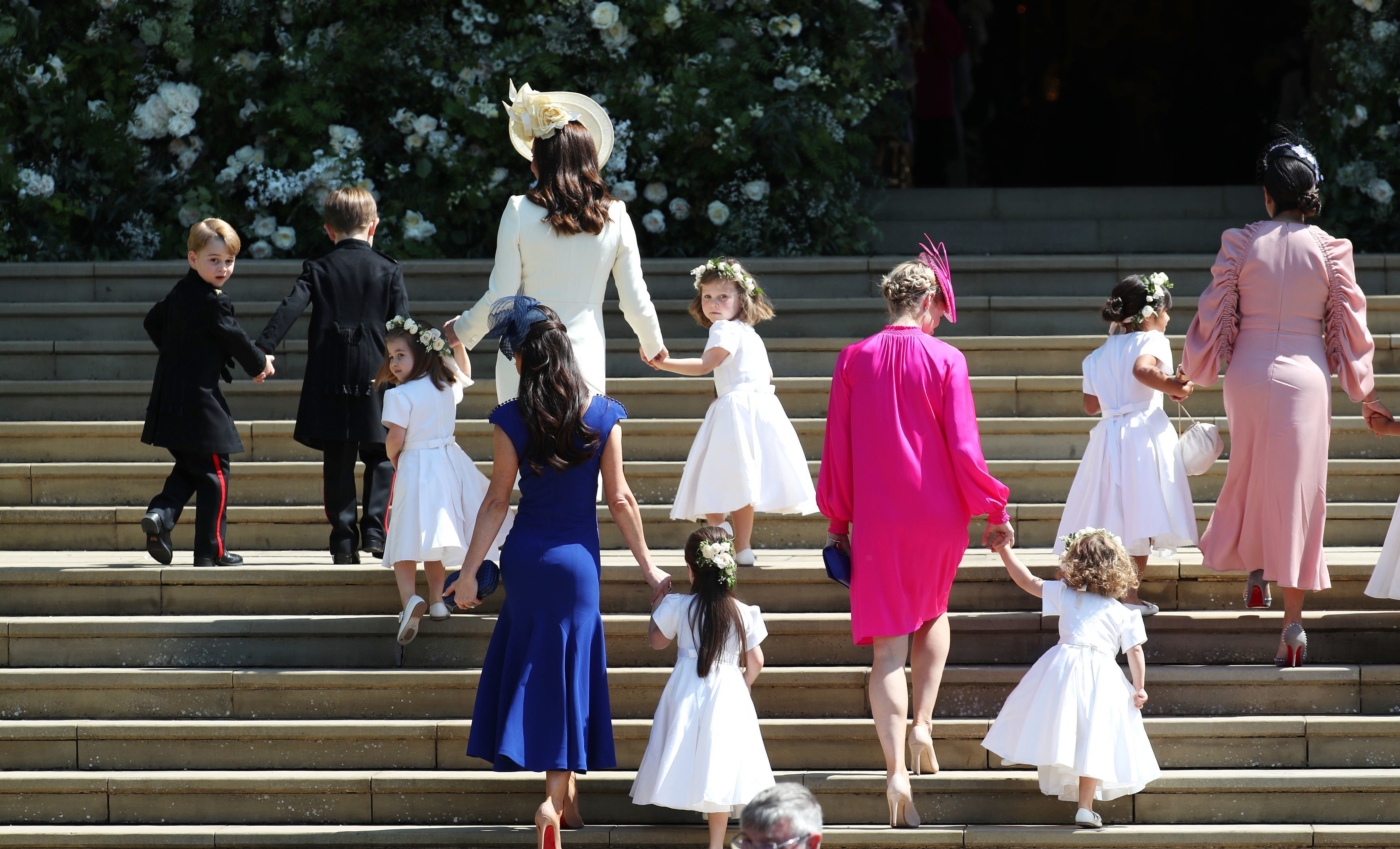 Catherine, Duchess of Cambridge, Jessica Mulroney, Zalie Warren, and the other bridesmaids and pages arrive at St George's Chapel at Windsor Castle for the wedding of Prince Harry and Meghan Markle | Photo: GettyImages
Charlie van Straubenzee
Charlie has been friends with Harry since their childhood days when they studied at Ludgrove Prep School. His older brother, Thomas, is a close friend of Harry's brother William, so the families have been connected for quite some time.
Straubenzee was an usher at Harry and Meghan's wedding, and when he tied the knot with Daisy Jenks almost four months after his friend, Harry reportedly served as best man.
Charlie is one of Archie Mountbatten-Windsor's godparents.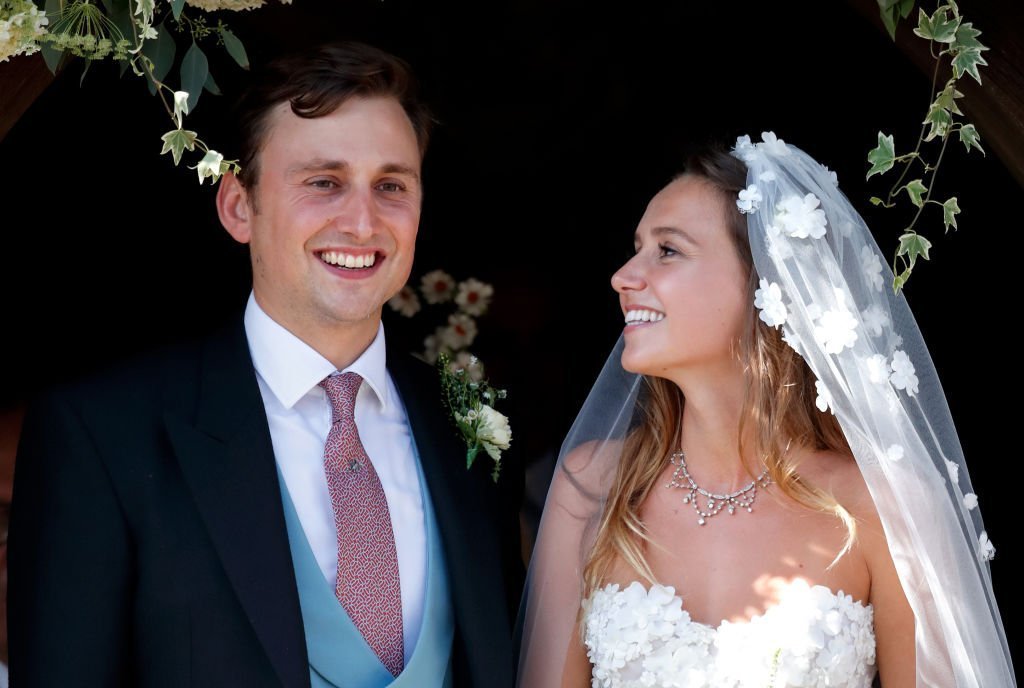 Charlie van Straubenzee and Daisy Jenks leave the church of St Mary the Virgin after their wedding on August 4, 2018 | Photo: GettyImages
Arthur Landon
Landon is one of Britain's wealthiest men at only 38-year-old. He's the son of Austro-Hungarian Princess Katalina Esterhazy de Galantha and the late military figure Tim Landon, from whom he inherited his fortune.
Landon, who is a filmmaker, has been friends with Harry since their Eton College days and tagged along for the Las Vegas trip, although he wasn't present when the pics were taken.
He attended Prince William's wedding in 2011 and was later a guest at Harry's wedding.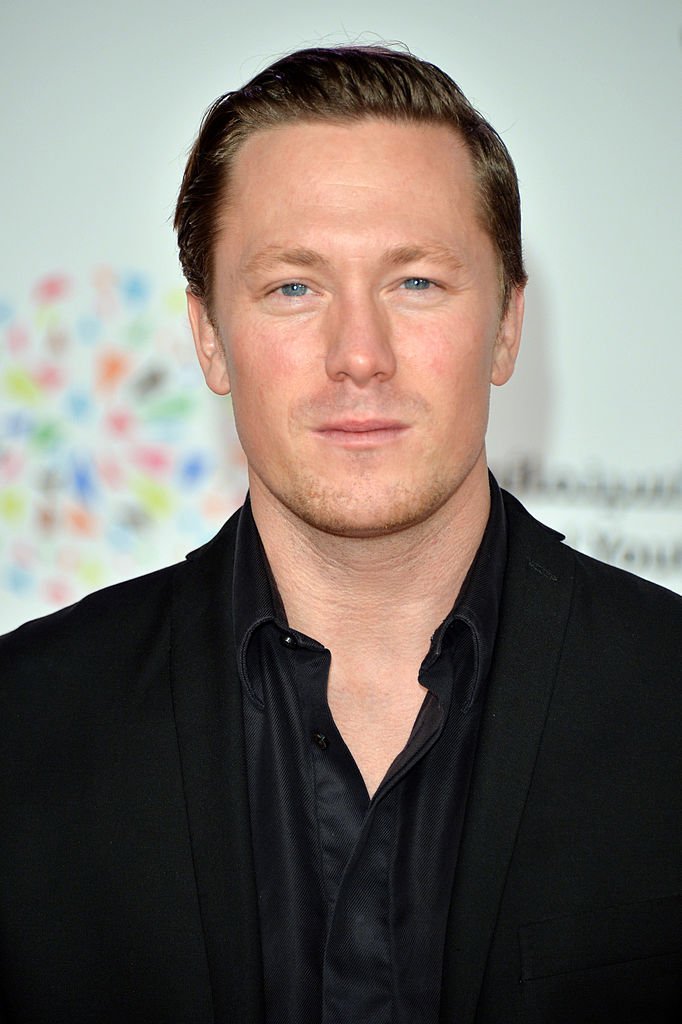 Arthur Landon attends the "side by side" premiere during Day 3 of Ajyal Youth Film Festival on November 28, 2013 | Photo: GettyImages
Sam Branson
An actor and the son of Sir Richard Branson, Sam is a close friend to both Prince William and Prince Harry, as well as their cousins Princess Eugene and Princess Beatrice.
Harry and William attended Branson's 21st birthday party ack in 2006, which also included guests like Paris Hilton, Kate Moss, and Sir Bob Geldof.
Guy Pelly
Pelly is a former nightclub owner who has known Harry and William since they were kids thanks to his mother Lady Carolyn Herbert's friendship with the late Princess Diana.
He was in charge of organizing William's bachelor party and was named the godfather of Prince Louis.
In 2014, both Princes attended Guy's wedding with Holiday Inn heiress Lizzy Wilson in Memphis, Tennessee.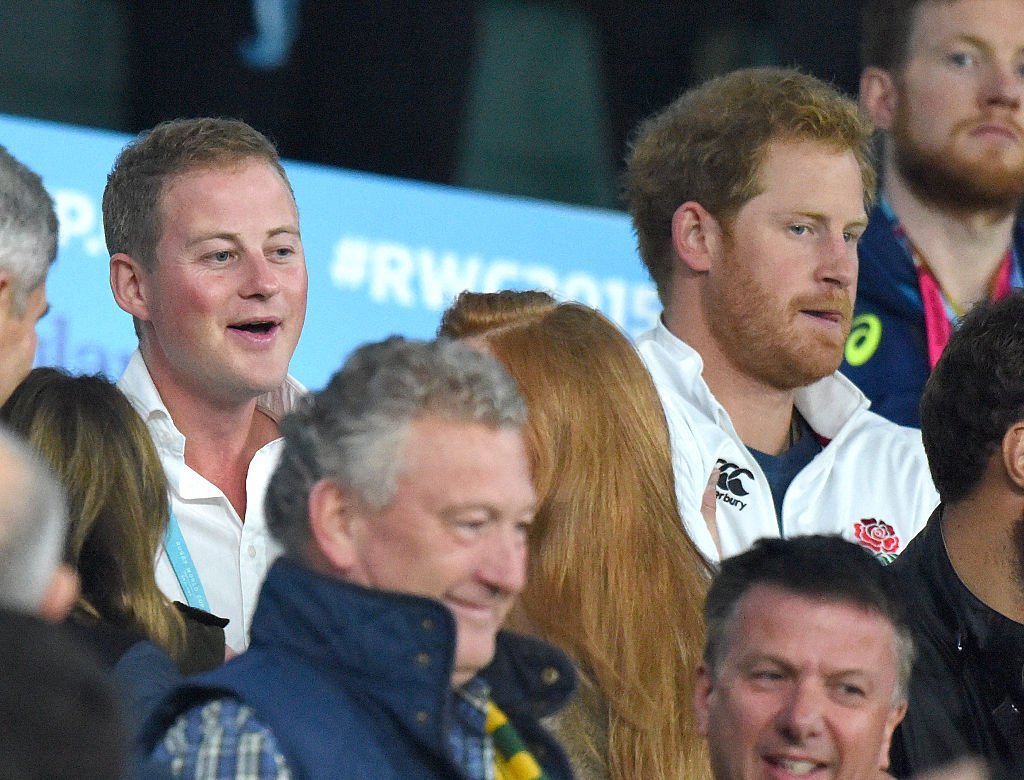 Guy Pelly and Prince Harry attend the England v Australia match during the Rugby World Cup 2015 on October 3, 2015 | Photo: GettyImages
Mark Dyer
More than a friend, Dyer has played a mentoring role in Prince Harry's life.
The man is a former equerry to Prince Charles, and later became an advisor for Harry and William after the passing of their mother in 1997.
He developed a tight bond with the boys, and Harry served as an usher at Mark's wedding with Amanda Kline in 2010.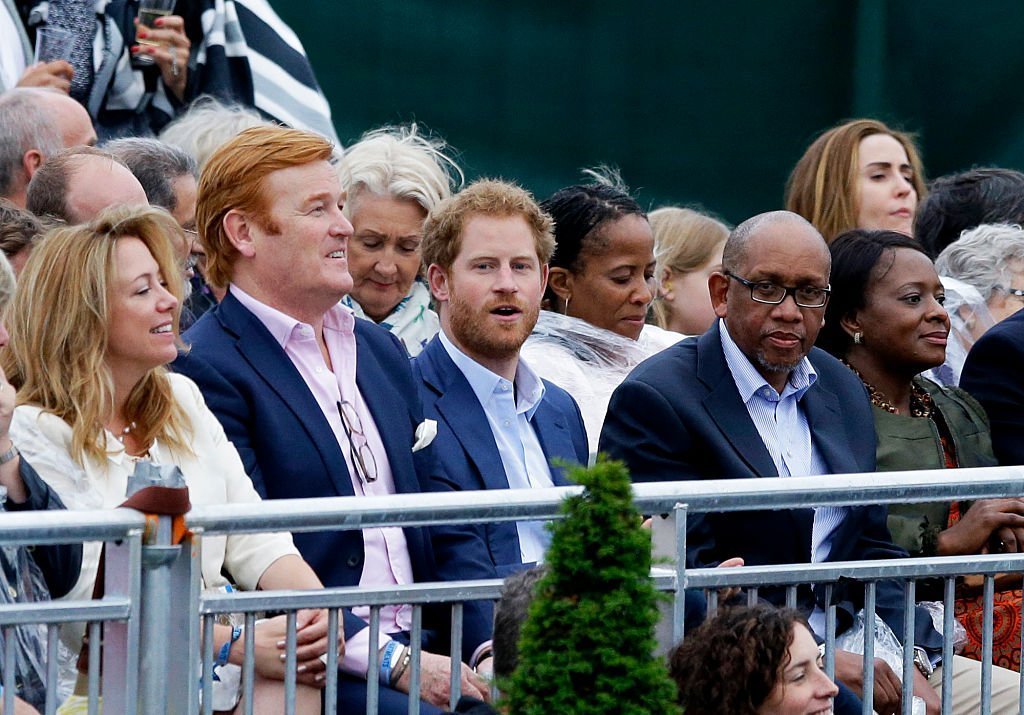 Mark Dyer (L), Prince Harry (C) and Prince Seeiso of Lesotho (R) attend the Sentebale Concert at Kensington Palace on June 28, 2016 | Photo: GettyImages
In return, Mark also served usher at Harry's wedding, and his son, Jasper, was chosen as a page boy.
Dyer is reportedly one of Archie's godparents alongside Charlie van Straubenzee and Harry's nanny Tiggy Pettifer.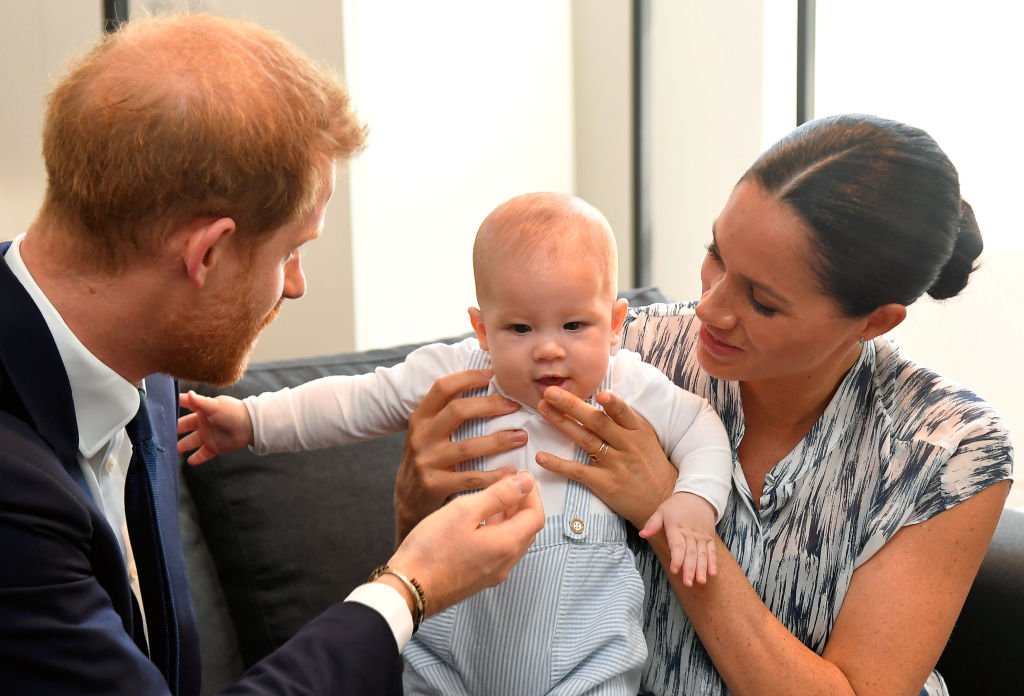 Prince Harry, Meghan Markle and their baby son Archie at the Desmond & Leah Tutu Legacy Foundation during their royal tour of South Africa on September 25, 2019 | Photo: GettyImages
JJ Chalmers
A TV presenter, war veteran, and Invictus Games medallist, Chalmers became friends with Prince Harry when they both served in the military.
He has been spotted with the Prince on several occasions and recently defended Harry's decision to step back from his role as a senior member of the royal family to protect his wife and son.
"He's less the captain in the army I knew, and he's more a father, that's the first thing I ask him about," Chalmers recently said in an interview on "The One Show."
"I think the decision that he has made, at the forefront of that is to protect his family because that's the No. 1 rule is to be a father and to be a husband," Chalmers added.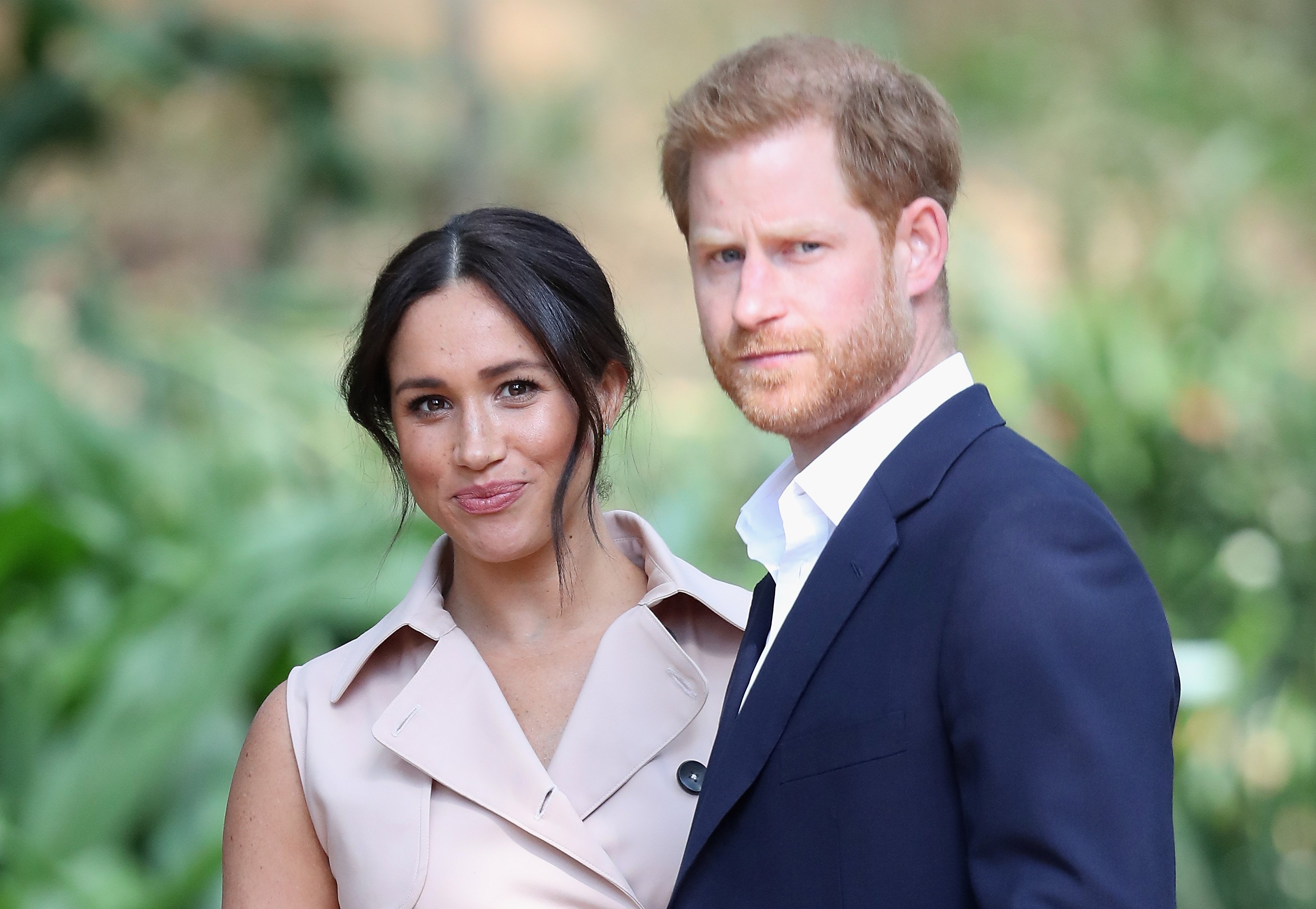 Prince Harry & Meghan Markle at a Creative Industries and Business Reception on Oct. 02, 2019 in South Africa | Photo: Getty Images
The Duke and Duchess of Sussex took the world by surprise when they announced their retirement as senior members of the royal family on January 8.
And while it took some weeks for the Queen to give them her blessing, they finally reached an agreement with Harry and Meghan losing their HRH titles and compromising to pay back $3 million they spent on renovations of their home.
Please fill in your e-mail so we can share with you our top stories!