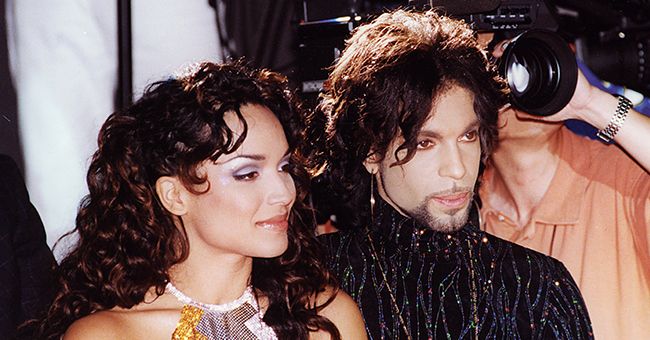 Getty Images
Prince's 1st Wife Mayte Garcia Now, 19 Years after Their Divorce
A lot of things have happened to Prince's first wife, world-renowned dancer Mayte Garcia, after their divorce in 2000.
Mayte initially met Prince in Germany in 1990 after her mother submitted a tape of her belly dancing to the legendary singer's song to show him her talents.
The two instantly became close after meeting backstage. Mayte was a featured dancer and background singer with Prince and the NPG. She toured the world with him, performing on stage and in his videos.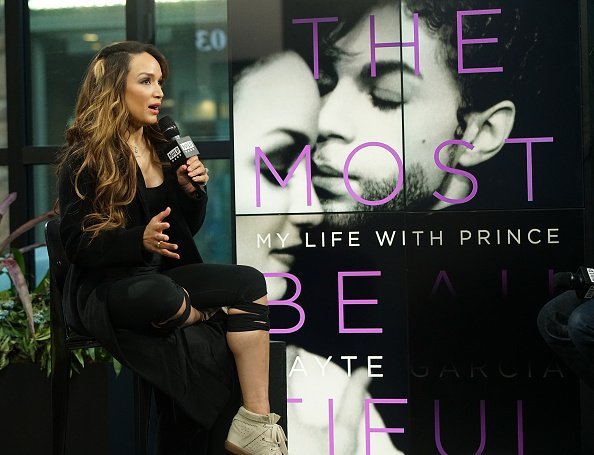 Mayte Garcia attends the Build Series to discuss "The Most Beautiful: My Life With Prince" at Build Studio on April 6, 2017 in New York City. | Photo: Getty Images
THEIR SON'S DEATH
In February 1996, Mayte tied the knot with the iconic musician. Eight months later, their only child, Amiir, was born. Sadly, the baby had a Pfeiffer syndrome type 2, a rare genetic disorder.
Six days later, he died from complications relating to the diagnosis. In an interview with People Magazine, Mayte, who began belly dancing at age three, said:
"I don't think he ever got over it. I don't know how anybody can get over it. I know I haven't."
A TRIPLE THREAT
Prince, on the other hand, declined to talk about his child's death. The pair's marriage then deteriorated, and they eventually divorced in 2000.
Since then, Mayte has been a successful dancer, actress, and singer. Besides Prince, she has worked with several artists, including pop icon Britney Spears.
After Prince's demise in 2016, Mayte wrote a book called "The Most Beautiful: My Life with Prince."
HAPPY LIFE
Based on her Instagram posts, you can tell Mayte is happy with her life today. Like other celebrities, she also likes to share important things happening in her life.
Mayte is living in Las Vegas with her daughter Gia. According to Reality Tea, the acclaimed artist adopted Gia in 2013.
After Prince's demise in 2016, Mayte wrote a book called "The Most Beautiful: My Life with Prince," which chronicles her relationship with the multi-awarded singer.
As reported by Brain & Life, Mayte has multiple sclerosis, an autoimmune disease that affects the central nervous system. In 2010, her first flare-up happened when she started encountering vision issues.
Alongside a solid eating regimen and exercise routine, her treatment program has prevented the MS symptoms from progressing, letting her live an active lifestyle and continue working.
Mayte said that she's never again apprehensive MS will cost her work, for the most part, because she's been in remission for quite a long time.
Please fill in your e-mail so we can share with you our top stories!